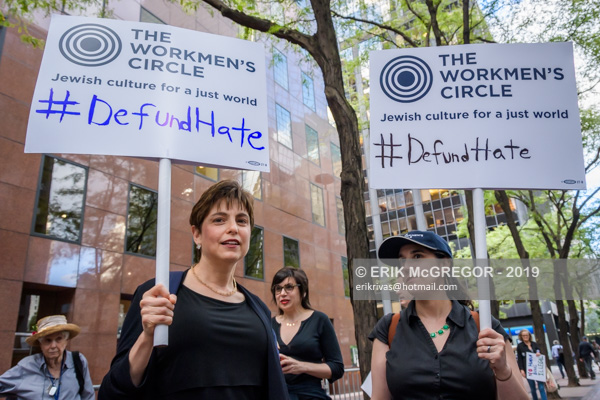 New York, NY – Members of the Indivisible groups in Manhattan, Brooklyn, Queens, and community partners held a rally on September 13, 2019 in front of Senator Charles Schumer's office demanding that the Senate Minority leader push Senate Democrats to stop financing ICE and CBP.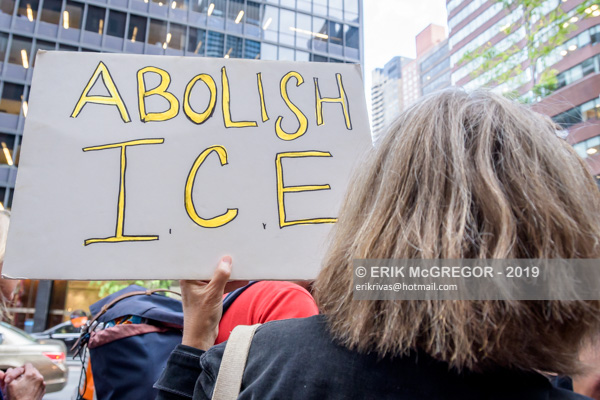 Under the Trump administration, detention of individuals and families has exploded by over 50%, from 34,000 average daily population (ADP) under the Obama administration to levels as high as 53,000 ADP. Congress has enabled this by increasing funding for Immigration and Customs Enforcement (ICE) over a billion dollars since the start of the Trump administration, which gives them additional capacity to carry out the administration's cruel immigration policies.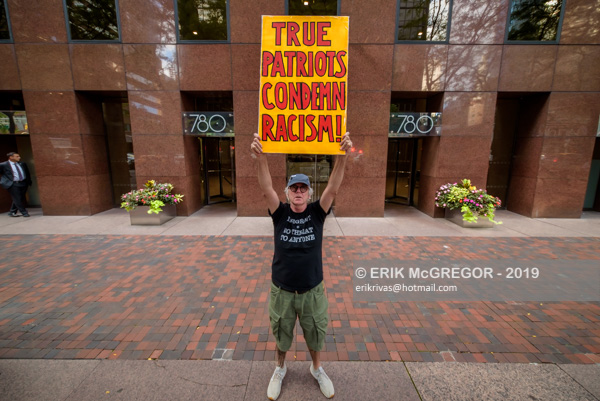 In 2018, the administration redirected $200 million from DHS's coffers to ICE despite congressional warnings. Yet, again, at the end of last month the administration stated that it would take $155 million out of the Federal Emergency Management Agency's Disaster Relief Fund to pay for immigration detention space and temporary hearing locations for asylum seekers.
That is why, starting this week, Indivisible groups—locally and throughout the country— along with their partners are putting on a host of activities to push the Democrats to cut overall funding to ICE and Customs and Border Patrol (CBP); place guardrails to stop the administration from further raiding DHS coffers to bankroll ICE; and earmark funds allocated to ICE and CBP for humanitarian aid.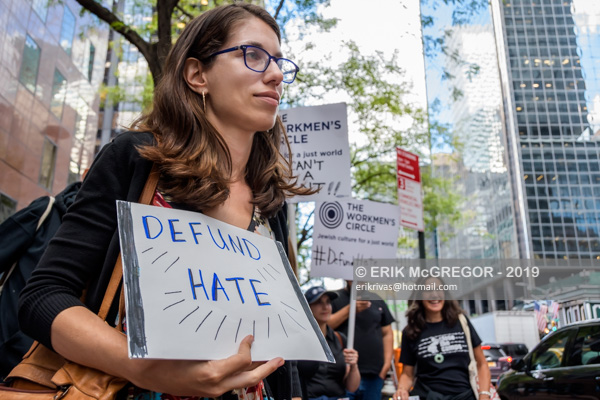 The Indivisible Project's mission is to cultivate and lift up a grassroots movement of local groups to defeat the Trump agenda, elect progressive leaders, and realize bold progressive policies. Across the nation, thousands of local groups are using the Indivisible Guide to hold their members of Congress accountable. Not authorized by any candidate or candidate committee.
© Erik McGregor – erikrivas@hotmail.com – 917-225-8963
PLEASE CONSIDER SUPPORTING MY WORK