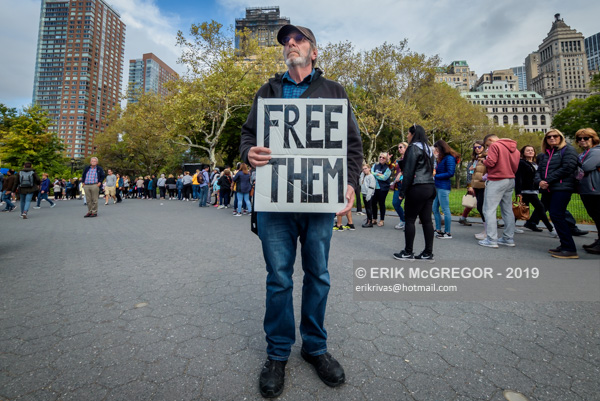 New York, NY – Immigration Advocates hosted a rally on October 12, 2019 outside Castle Clinton in Battery Park to protest the separation of children from their parents at the Mexico-U.S. border and to call on the Trump administration to close the camps, respect our asylum laws, and treat all humans with the dignity they deserve.
The Trump administration has been separating families at the southern border who are fleeing violence and seeking protection in the United States, placing thousands of children in separate detention camps.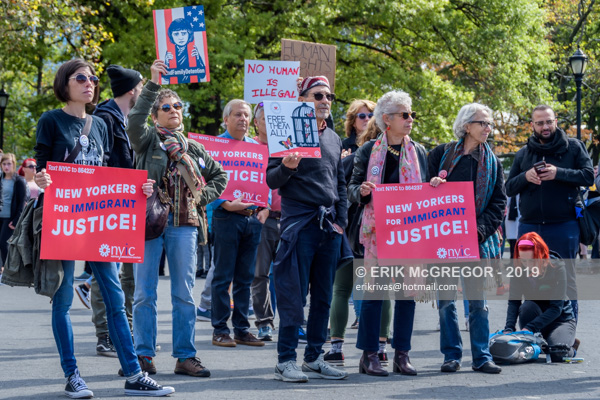 The images and videos of children being held in jail-like conditions, stripped from their parents, has rightfully stoked outrage and prompted communities across the country to mobilize nationwide.
© Erik McGregor – erikrivas@hotmail.com – 917-225-8963
PLEASE CONSIDER SUPPORTING MY WORK