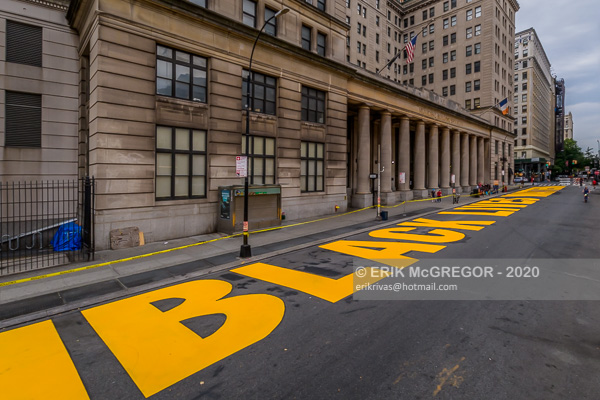 Brooklyn, NY – A massive "Black Lives Matter" mural was painted in large yellow letters along Joralemon Street between Court Street and Boerum Place, outside of Brooklyn's Borough Hall as part of a city effort to have the message emblazoned on Big Apple roadways across the five boroughs. The street has also been co-named "Black Lives Matter Boulevard."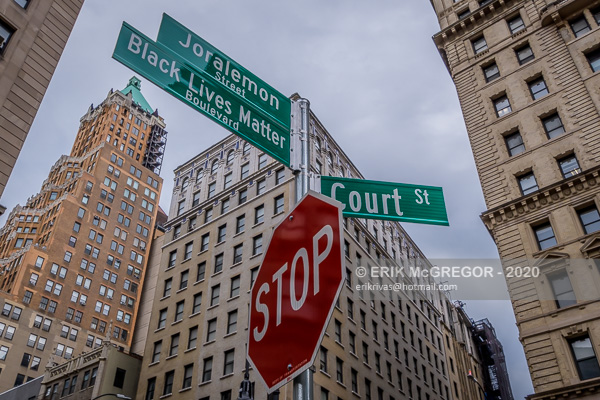 The painting of the mural comes amid weeks of ongoing, nationwide protests against racial injustices and police brutality in the wake of the May 25 cop killing of George Floyd in Minneapolis.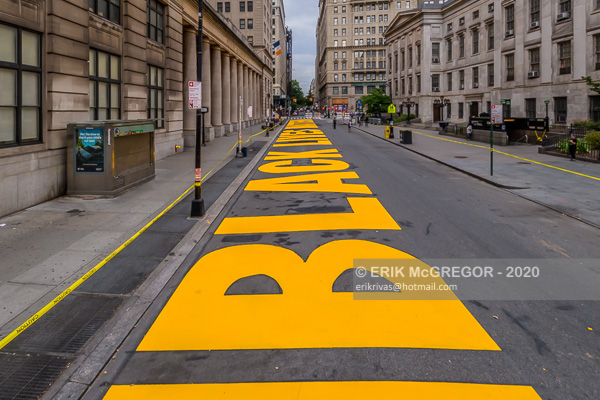 A series of murals similar to the one painted on Joralemon Street will be painted throughout the five boroughs in the coming weeks.
© Erik McGregor – erikrivas@hotmail.com – 917-225-8963
PLEASE CONSIDER SUPPORTING MY WORK