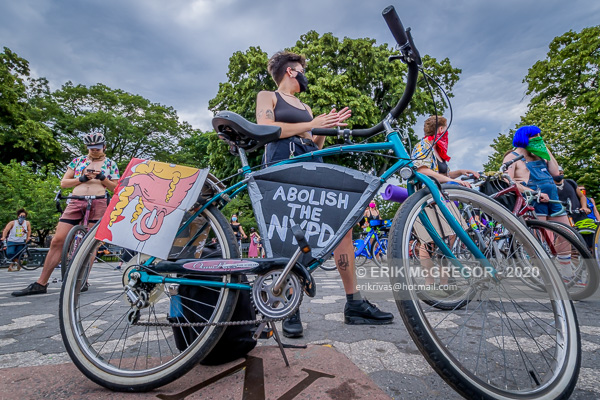 Brooklyn, NY – Hundreds of cyclists congregated at Maria Hernandez Park in Bushwick for a 'Black Lives Matter Pride' bike ride to Mc Carren Park in Greenpoint on June 26, 2020 making a call to defund the NYPD and invest in communities and to highlight the importance and relevance of Black LGBTQ Lives as part of Pride Month in NYC.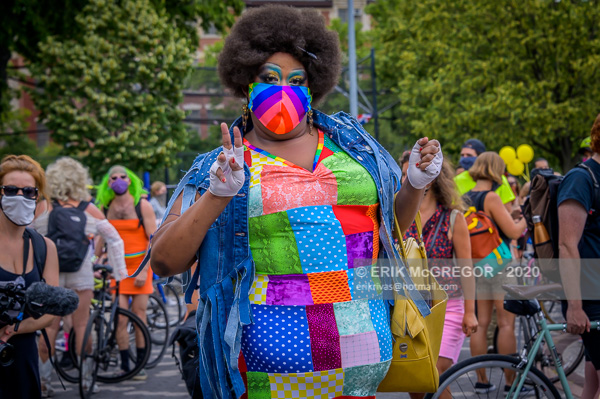 In the weeks since Black Lives Matter protesters took to the streets in cities across the country, bikes have become more than simply a method of transportation. They've become a tool for societal change.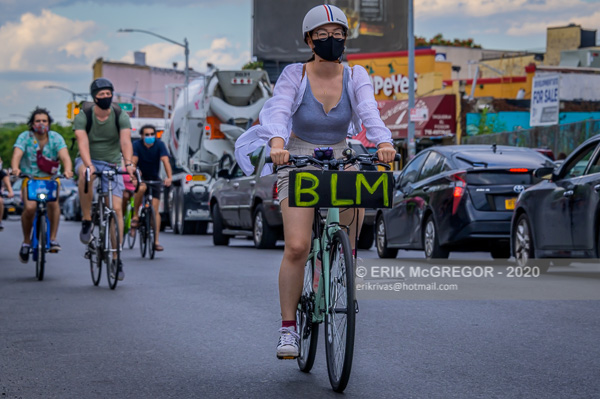 In New York City, activists have organized bike-specific marches: mass rides, galvanizing thousands of cyclists, from seasoned riders to occasional Citi Bikers to newbie pandemic-pedallers.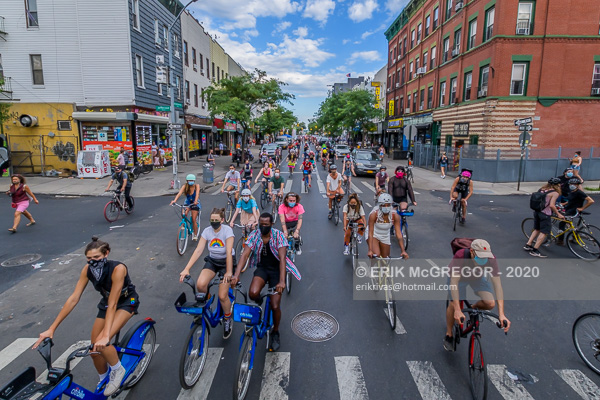 Being on a bike changes the way you interact with New York City. The rhythms of traffic, the foot patterns of pedestrians, even the ceaseless honking all hit you differently when you're cruising through Chinatown and onto the Manhattan Bridge, or exhaling furiously as you pedal up the Hudson River Greenway toward the Bronx.
For many who have adopted the persona of "New York cyclist," another identity isn't far behind: activist. Bike protests over racist policing have been raging across New York for weeks, and they show no sign of slowing down, as Sunday's 15,000-strong rally for Black trans lives proved.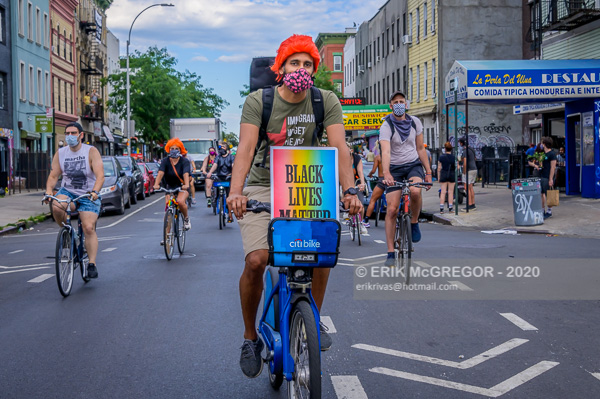 While bikes have always been in evidence at those protests, often with "Black Lives Matter" and "Justice for George Floyd" signs taped to them, a recent protest that started in Brooklyn on Friday—one of many across the city—put bikes front and center.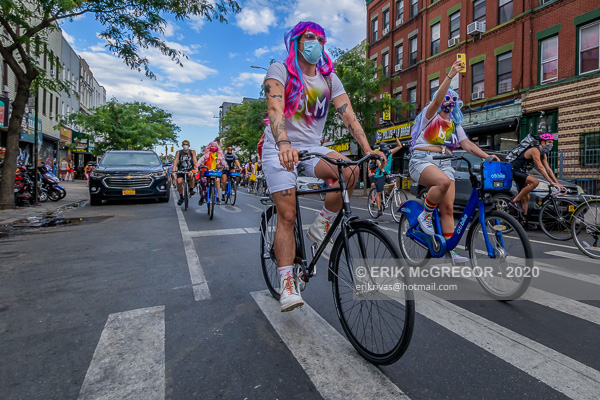 In the first week of protests, the NYPD illegally swiped bikes from protesters, and in response to cops using their bikes to beat and intimidate protesters, some cycling brands such as Fuji Bikes have stopped selling bikes to police departments. But the recent solidarity rides have seen little resistance.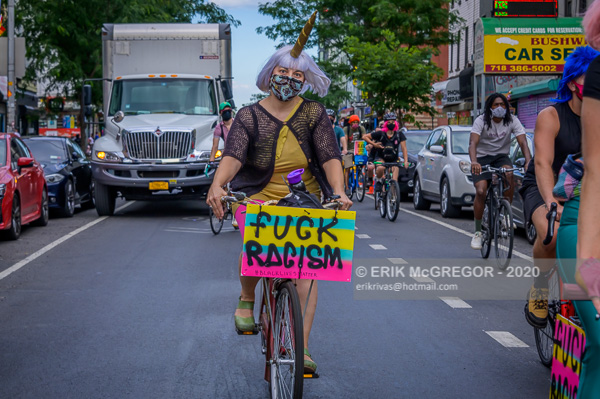 The sheer volume of these mass rides appeals to some New York cyclists, for whom the swift-moving unit is a protective force, allowing a freedom in the streets they're not used to.
© Erik McGregor – erikrivas@hotmail.com – 917-225-8963
PLEASE CONSIDER SUPPORTING MY WORK