Brooklyn, NY — As the Black Lives Matter and Defund The Police movements are gaining momentum, activists are pushing to get rid of institutions that police and oppress black people. Activist in Brooklyn gathered at MetroTech plaza on June 20, 2020 for a march to defund the Administration for Children's Services (ACS), dubbed "The Family Police" who is responsible for disproportionately targeting, separating and criminalizing black families.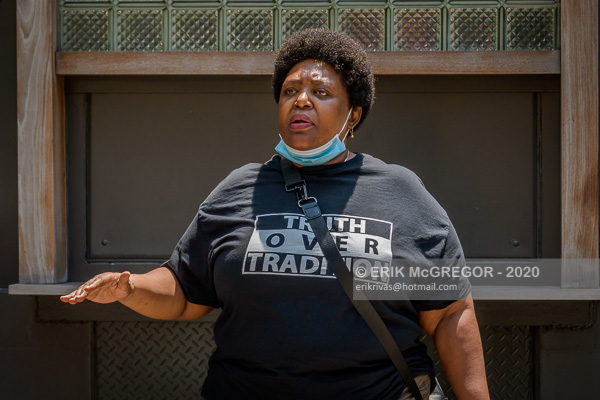 Joyce McMillan, a parent advocate addressed the crowd describing ACS's investigative process as punitive and controlling. Adding the parents are put under scrutiny with little access to information.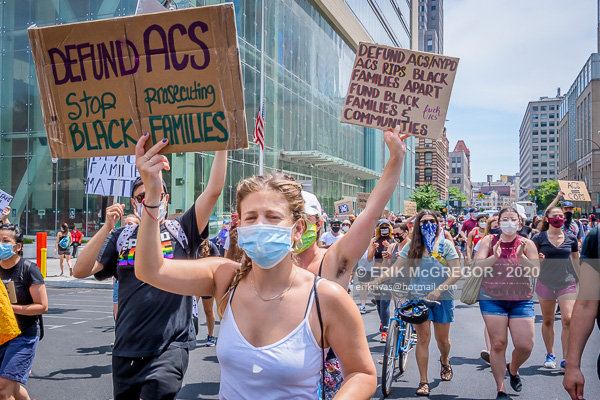 Child abuse investigations conducted by the Administration for Children's Services are rife with racial and economic disparities, according to advocates and lawmakers calling for a series of reforms at the agency.
New York City families under investigation by the Administration for Children's services lack basic protections, such as immediate access to a lawyer or information translated into the parent's spoken language.
The vast majority of families under investigation for a report of child abuse or neglect are Black or Latino, most of those reports were for neglect, not abuse, which advocates say directly relates to poverty, such as poor housing conditions or children missing school.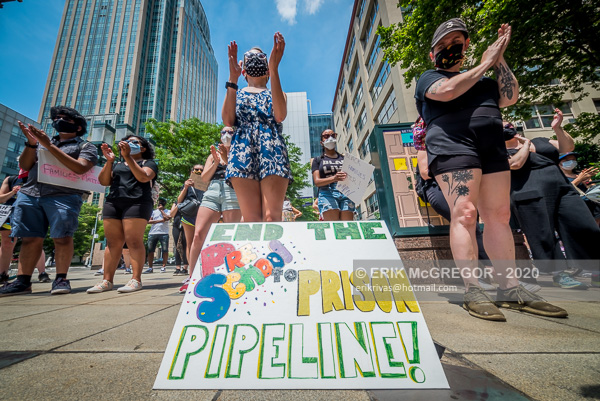 City lawmakers say an agency with the authority to substantiate claims of child abuse or neglect, and with the power to separate children from their parents must have more oversight — especially in a system where poor, non-white families are disproportionately represented at disturbing rates.
© Erik McGregor – erikrivas@hotmail.com – 917-225-8963
PLEASE CONSIDER SUPPORTING MY WORK