Brooklyn, NY – Neighbors, local parents, immigrant workers and their children gathered together on July 30, 2019 for a demonstration in front of Whole Foods Market (owned by Amazon) in Brooklyn to say NO to the normalization of Amazon/ICE in our communities and to call on Amazon to end contracts with ICE citing Amazon's core tech role in ICE detention.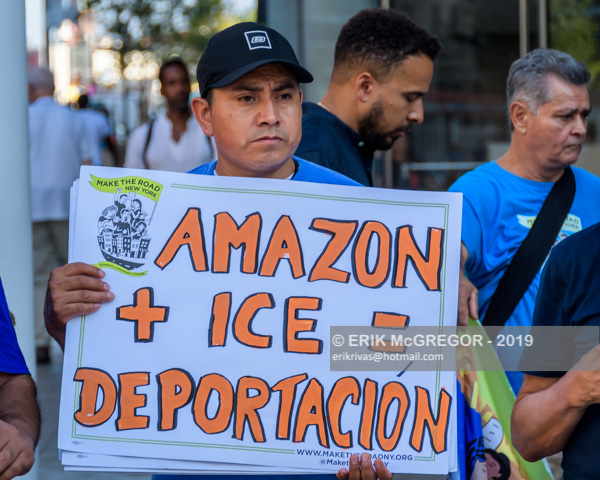 Participants chanted songs, read testimony from children in the camps, and do 'arts and crafts' with supportive messages to immigrant children. Parents and children picketed the Whole Foods entrance with messages including "Amazon fuels immigrant detention", "Our grocery money is caging kids", "Fuera WholeFoods/Amazon!"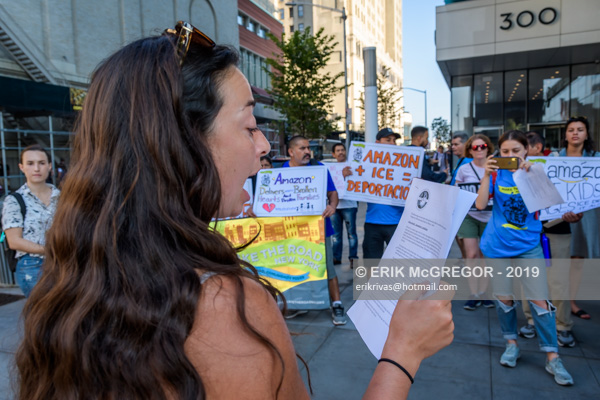 This protest is part of a national campaign to end suffering at detention centers #CloseTheCamps and #NoTech4Ice.
There were simultaneous Whole Foods protests in New York at 2 locations:
Upper West Side: Columbus Ave at 97th St.
Clinton Hill: 292 Ashland Place, behind BAM.
Whole Foods isn't the ethical company it has claimed to be. It may sell organic foods and meditation magazines, but it's not peaceful.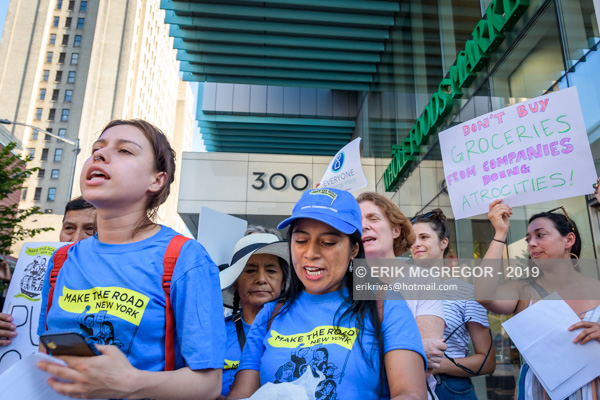 Whole Foods is Amazon, which is providing core technical services for Immigration and Customs Enforcement's (ICE) incarceration and deportation regime. Without Amazon's tech infrastructure, ICE could not wage its war on immigrants in our communities.
Amazon has refused to stop providing ICE with these services, and this month met with ICE to try and sell them more surveillance tech. (Amazon's employees have also been fighting terrible, body-destroying workplace conditions that, like CBP, treats people as "units" rather than humans.)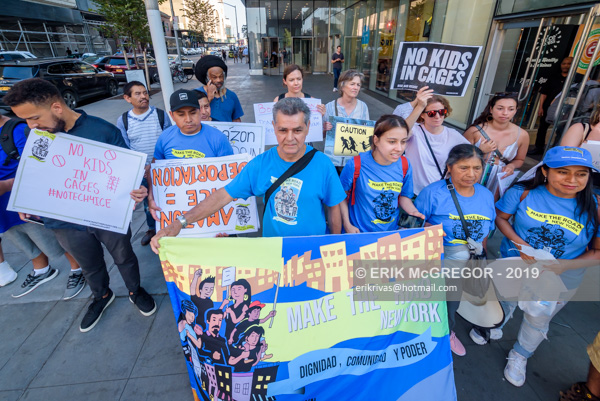 The border may be distant, but Amazon, ICE's essential partner, is hiding in plain sight in our neighborhoods: Whole Foods is Amazon. We say NO to the normalization of Amazon/ICE in our communities. We won't pay our grocery money into ICE violence. We won't feed our kids on racism.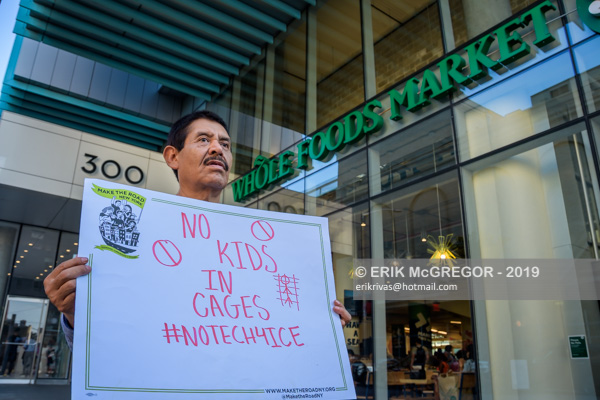 These actions are organized by Hand in Hand, Make the Road NY, Carroll Gardens Association, among others.
© Erik McGregor – erikrivas@hotmail.com – 917-225-8963
PLEASE CONSIDER SUPPORTING MY WORK