New York, NY – Thousands of advocates, activists and community members flooded the streets at Foley Square, across from the Immigration and Customs Enforcement (ICE) New York Field Office on July 12, 2019 to join New Sanctuary Coalition and The New York Immigration Coalition at the Lights for Liberty vigil.
With over 750 vigils across 5 continents, the Lights for Liberty was deemed one of the largest solidarity actions in history.
A light was lit for all those held in U.S. detention camps and to bring light to the darkness of the Trump administration's horrific policies.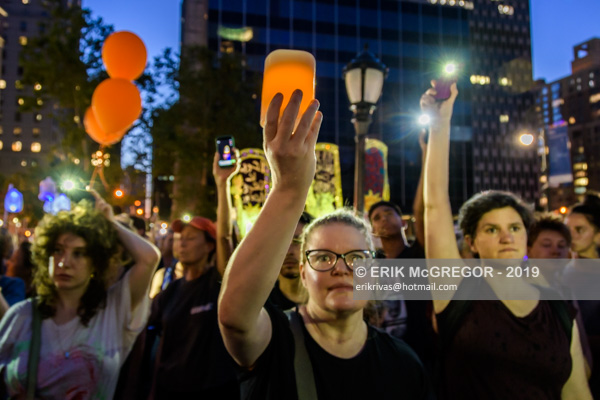 The US government has been violating 'Flores Settlement' laws as well as international human rights laws daily against thousands of children and families.
July 12th is being called for as a national day of action to close the migrant/ refugee camps created along the US-Mexico border and US interior.
Actions are being organized by a coalition of migrant and refugee rights groups in cities across the country.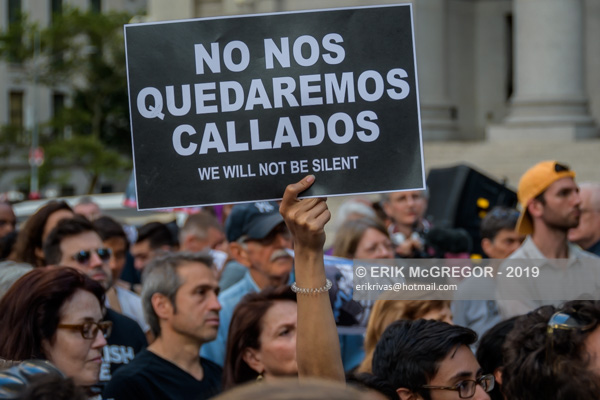 We are calling on all who are opposed to the repression of migrants and refugees, the existence of concentration camps, and the dehumanization of Latin American people, to organize or join a local action.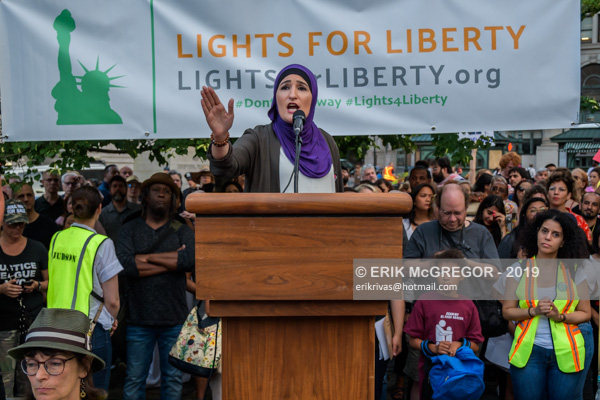 Speakers included, Executive Director Ravi Ragbir of New Sanctuary Coalition, Murad Awawdeh of the New York Immigration Coalition, Rev. Kaji Dousa of Park Avenue Christian Church, Linda Sarsour of the Women's March, activist/actor Rosie O'Donnell, Congressman Jerry Nadler and Congresswoman Yvette Clarke.
New Sanctuary Executive Director Ravi Raghbir, who is undocumented, said, "Every day, my loved ones, my family, my friends and I live in fear of my imminent deportation. Millions of immigrants live under this terror because of the hatred and racism of this administration. These policies are designed to target people of color and to ensure they are deported.
It is heartening that so many cities, countries and people are taking part in Lights for Liberty to show that they care and are ready to stand up to hatred."
"Lights for Liberty is a chance for the world to show this administration that it will not tolerate these atrocities for a moment longer. I am proud to stand with so many impacted individuals and advocacy organizations as this movement fights back," said Rosie O'Donnell.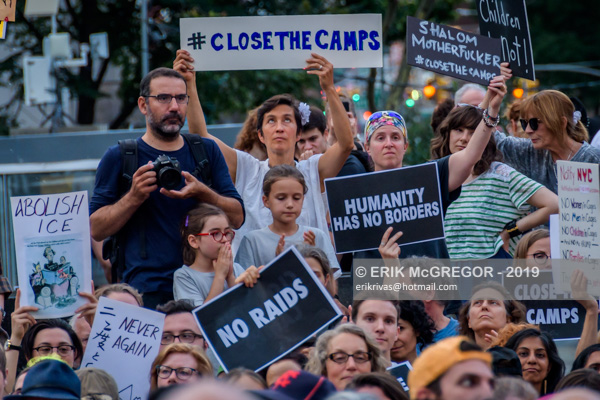 Advocates, activists and impacted persons will speak, along with representatives of labor unions, faith-based organizations and elected officials. These include Alison Hirsh, VP of SEIU 32BJ, City Council members Ydanis Rodriguez, Brad Lander, Mark Levine, Helen Rosenthal and others.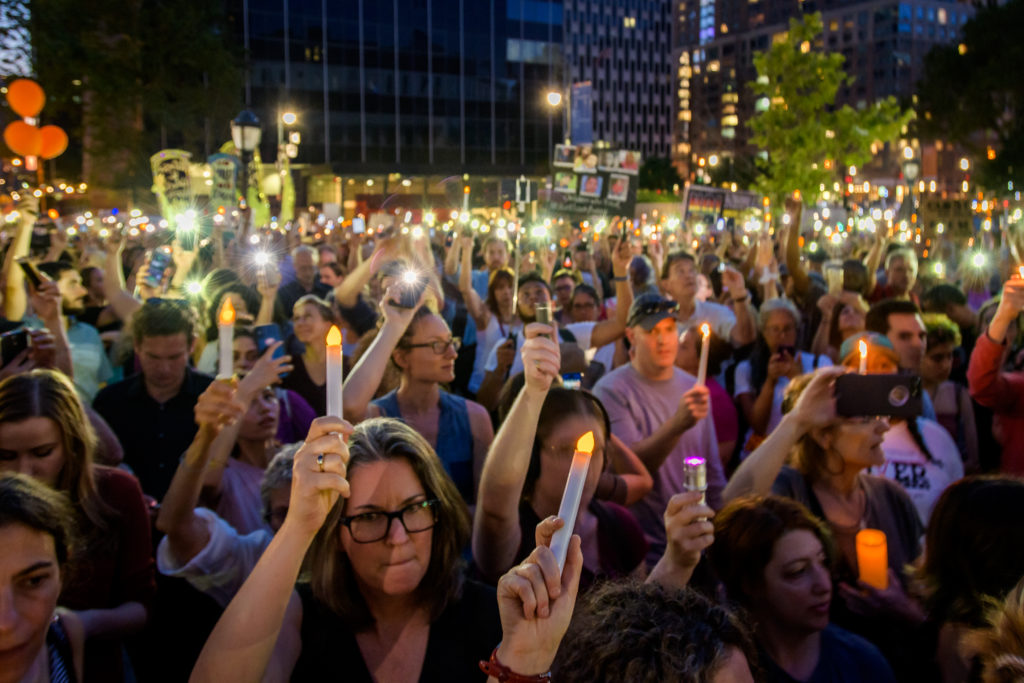 Sponsors include numerous frontline immigration advocacy organizations, and a multitude of faith-based organizations and labor unions.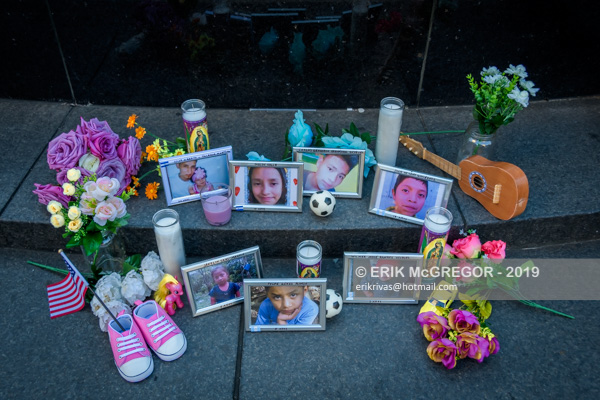 Lights for Liberty was created by a loose coalition of grassroots activists, with support from long-standing immigrants' rights organizations and other organizers.
© Erik McGregor – erikrivas@hotmail.com – 917-225-8963
PLEASE CONSIDER SUPPORTING MY WORK