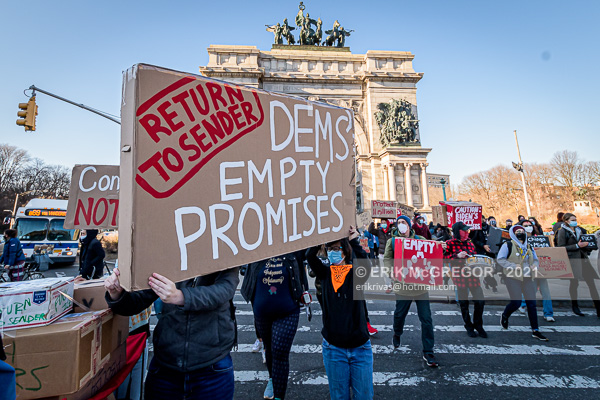 Brooklyn, NY – Pro-Immigration Activists with Cosecha New York, Cosecha New Jersey, and Close the Camps NYC joined undocumented immigrants and community members from New York and New Jersey at Grand Army Plaza in Brooklyn for a rally on March 13, 2021 to reject the "empty promises" of the Democratic Party and demand permanent protection for the 11 million undocumented immigrants that live and work in this country.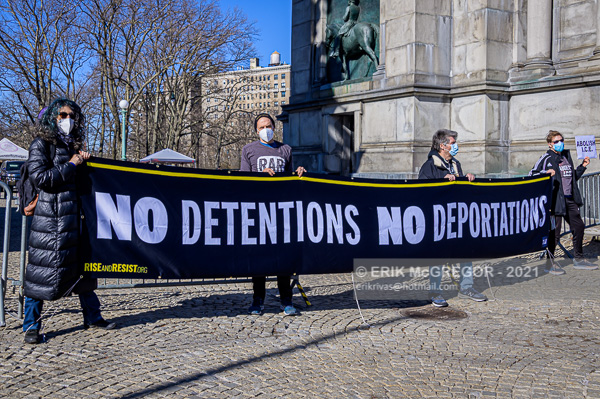 Speakers at the rally included family members of immigrants currently in detention; former ICE detainees released from detention in New Jersey following a hunger strike; and immigrant community organizers.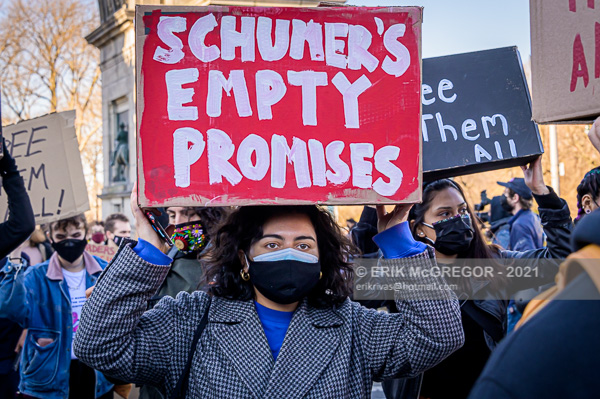 Protesters blocked the entrance to senator Chuck Schumer's home in Brooklyn with a wall of boxes filled with "Empty Promises".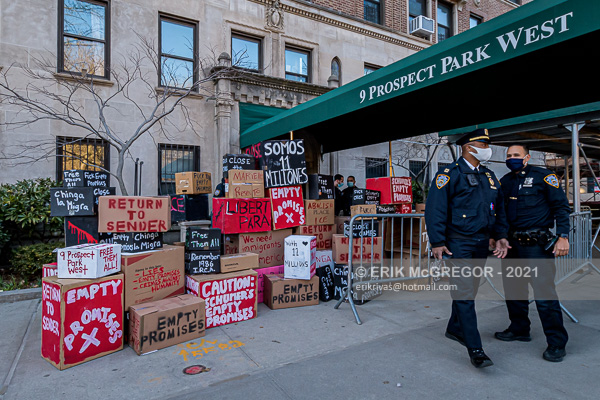 "For years, our undocumented families and communities have faced attacks from both political parties, Republican and Democrat," said Haydi Torres, an organizer with Movimiento Cosecha.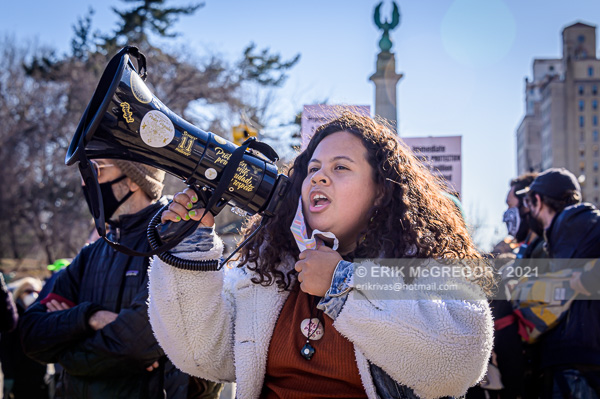 Torres added: "Democrats may promise to stand up for the immigrant community, but under President Biden we are seeing more of the same old strategy: empty promises. Biden promised a moratorium on deportations, but he has already chosen to deport thousands of Black and Latin American immigrants. He promised a pathway to citizenship for the 11 million undocumented immigrants, but the Democrats are instead pushing the Dream and Promise Act, which excludes and criminalizes millions in our community. Enough is enough. We are demanding permanent protection for all now!"
© Erik McGregor – erikrivas@hotmail.com – 917-225-8963
PLEASE CONSIDER SUPPORTING MY WORK