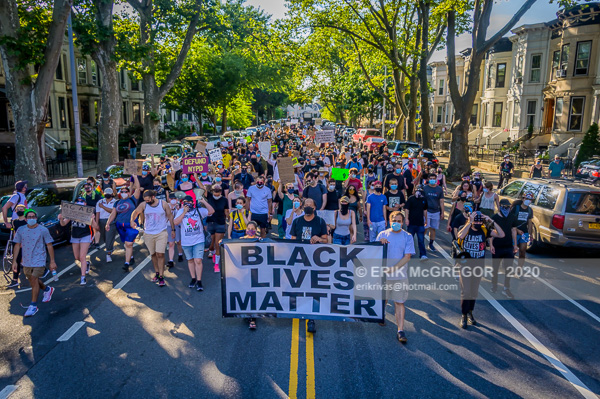 Brooklyn, NY – Pro-NYPD marchers clashed with a big crowd of Black Lives Matter counterprotesters during the "Back the Blue" rally and march in Bay Ridge, Brooklyn on July 12, 2020.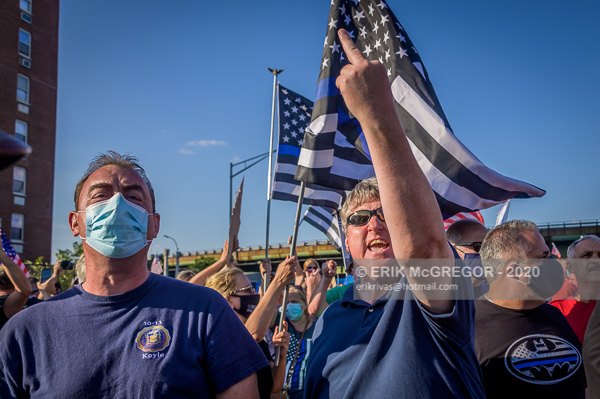 Pro-cop marchers screamed vile curses at BLM counter-protesters as the rally kicked off in Bay Ridge, a predominately white Brooklyn neighborhood.
The pro-cop rally was in response to the anti-police brutality protests that have swept the city and country since George Floyd was killed by Minneapolis police officer Derek Chauvin in May this year.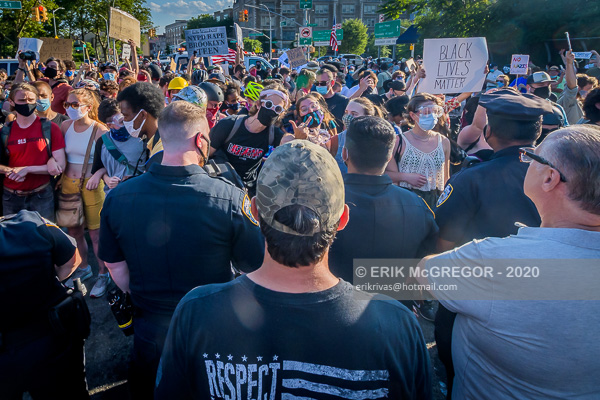 What started out as a rally in support of the NYPD turned into a shoving match when counter protesters showed up to a "Blue Lives Matter". Tempers flared as the opposing camps faced-off on the streets of Dyker Heights.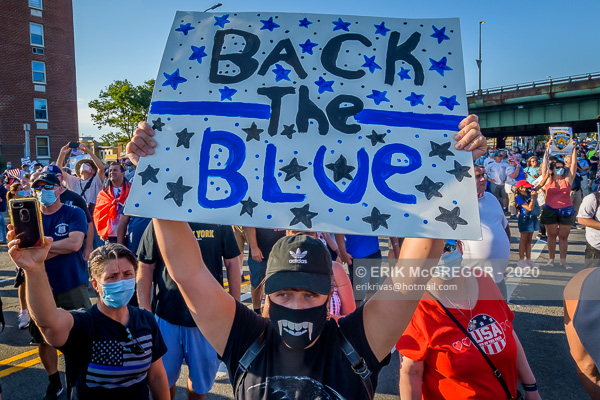 Pro-cop protesters were seen holding American flags, banners and signs marched together to show their opposition to the recent police budget cuts.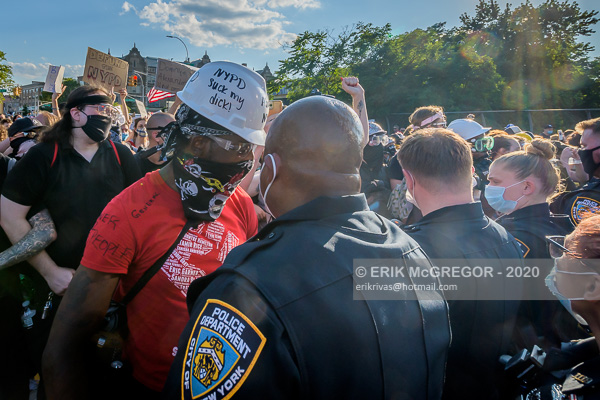 Several protesters carried signs in support of police officers in the predominantly upper middle income neighborhood. The demonstrators apparently came together loosely, no one group taking credit for bringing the people there together.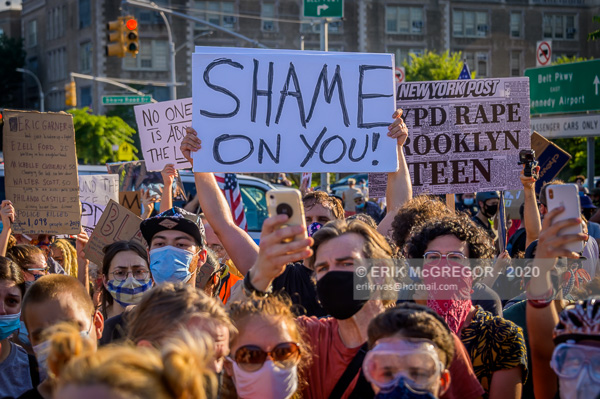 The NYPD has faced tremendous scrutiny following the death of George Floyd, which sparked weeks of Black Lives Matter protests against police brutality.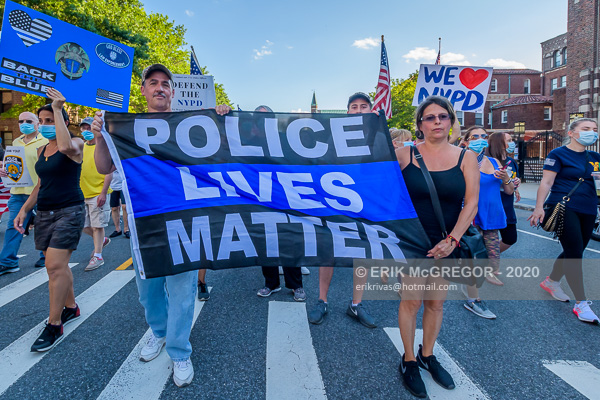 Calls to defund the police and instead provide more resources to communities of color prompted the city to slash the department's budget.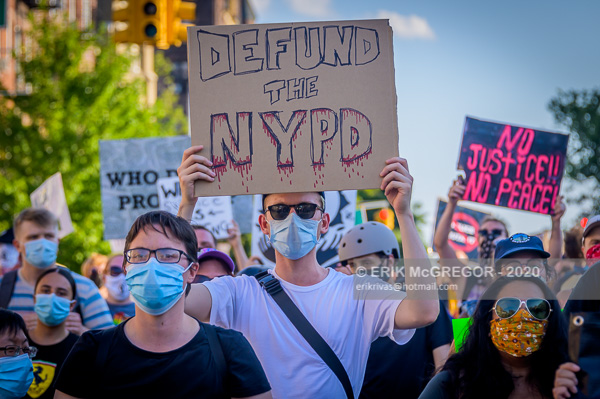 Many at the pro-police rally said the recent spike in gun violence shows that officers are essential to safety.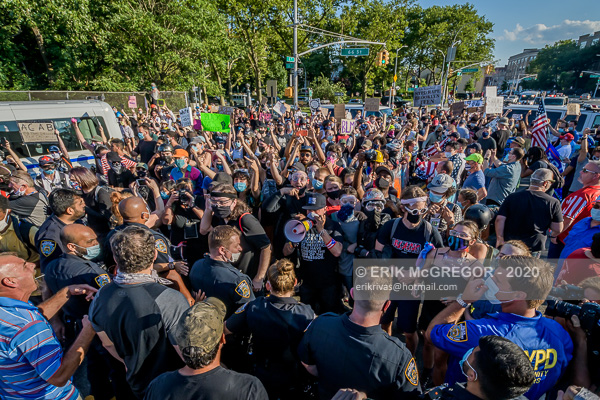 The scuffle was yet another sign of the tension the city is facing, with neither side refusing to back down.
© Erik McGregor – erikrivas@hotmail.com – 917-225-8963
PLEASE CONSIDER SUPPORTING MY WORK