New York, NY – Rise and Resist activists shut down rush hour traffic in the heart of New York City on July 15, 2019 advocating for immigrants' rights and demanding the public wake up, take action, and end the border crisis terror and the terror inflicted on immigrant communities.
With raised voices and grit, more than 40 members of the direct action group Rise and Resist were arrested after blocking traffic at the intersection of 42nd Street and Fifth Ave. by holding three banners that read, "Close the Camps", "No Raids", and "Abolish ICE". Some members also wore fluorescent work vests with the words "Abolish ICE."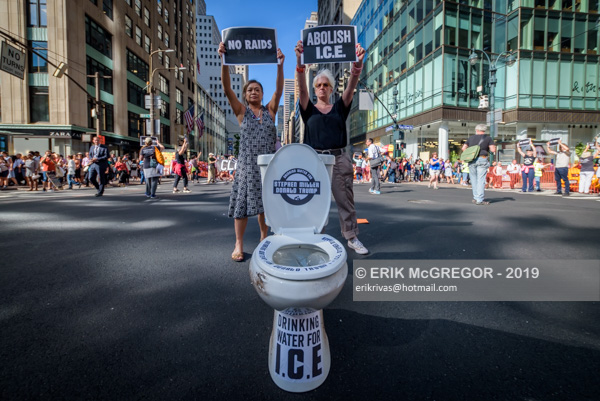 Protesters also placed a dirty toilet bowl in the middle of the intersection to call attention on immigrants in detention centers forced by their captors to drink water from toilets.
The catastrophic issues of terrorizing communities of color, physical abuse at the concentration camps as well as the public's emotional desensitization compelled the activists to demand changes that are in the best interests of this country.
The amplification of hateful rhetoric – from Trump's birther movement campaign to his recent tweets demanding lawmakers of color go back to the country from which they came – puts marginalized people's lives at risk.
The recent threat of ICE raids announced on two separate occasions amounts to terrorism in immigrant communities.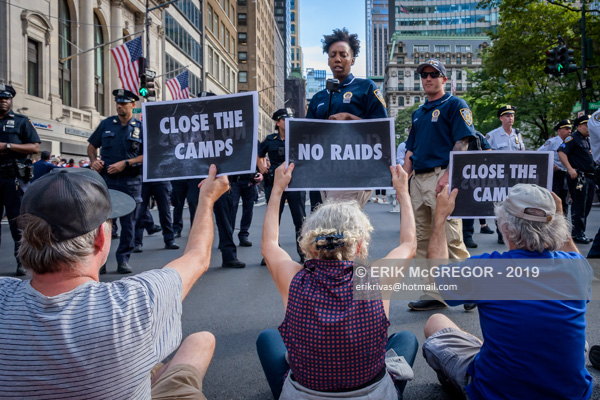 Once abducted by ICE agents, adults and children are often subjected to malfeasance and neglect, families are torn apart, and the instability of whole communities ensues. Clearly the intent of the President is to incite terror.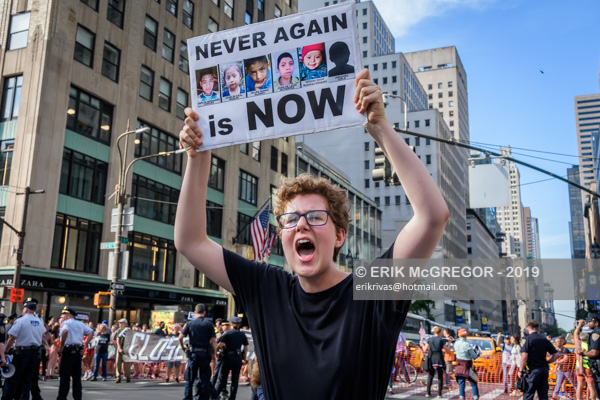 "Consider the border officers and their hate, arrogance, and cruelty as demonstrated via their secret social media group that was recently exposed," said Maryellen Novak, member of Rise and Resist. "Any normalization of such behavior is atrocious and cannot be tolerated."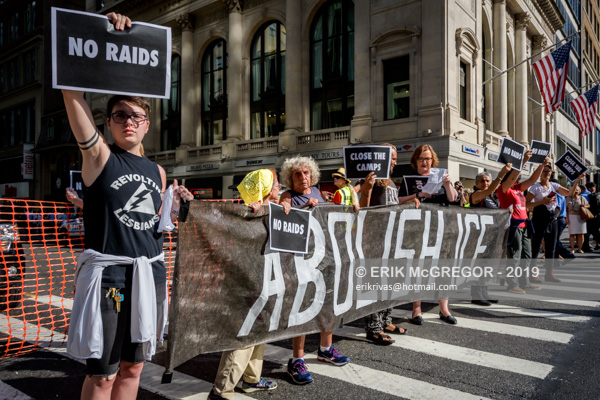 In solidarity with Rise and Resist members during this action are representatives of other highly regarded activist organizations located throughout the metropolitan area.
The collaborative and empathetic resolutions that develops as people strategize, organize, and participate continues to increase the momemtum for effecting positive changes.
"We've all read the news, seen the images, and heard the children's heart-wrenching cries. But what are we doing? What are you doing?," asked Jody Kuh, member of Rise and Resist. "Today I'm risking arrest by disrupting people's normal, ordinary routines to draw attention to the fact that what's happening all around us isn't normal!"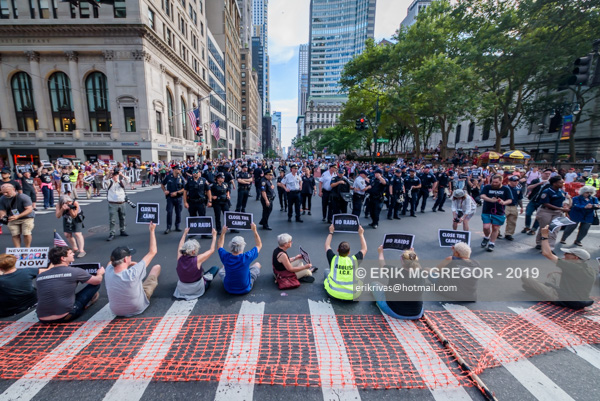 Today's disruption is an opportunity for people to heed the call to act and help. The President will certainly continue to incite fear and make threats. The people will continue to resist.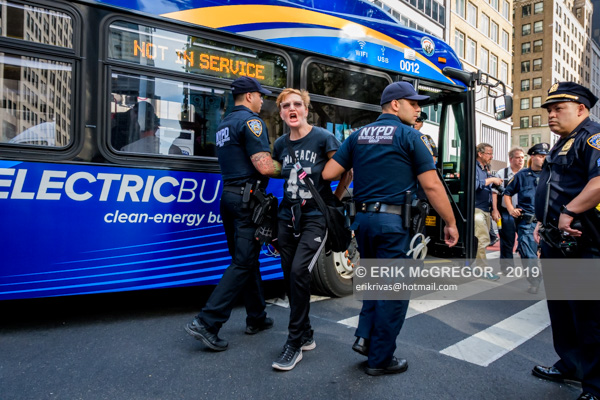 Rise and Resist is a direct action group committed to opposing, disrupting, and defeating any government act that threatens democracy, equality, and our civil liberties.
© Erik McGregor – erikrivas@hotmail.com – 917-225-8963
PLEASE CONSIDER SUPPORTING MY WORK