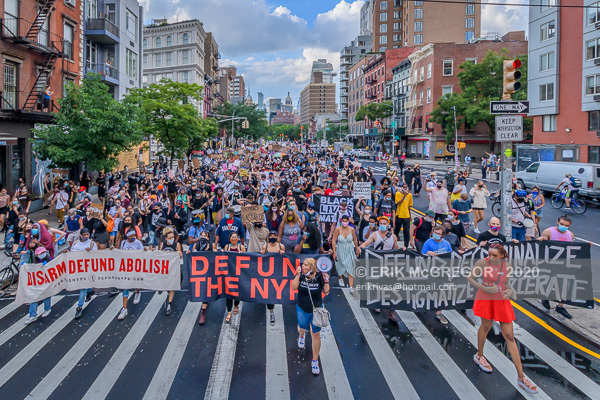 New York, NY – On the eve of the NYC budget decision -June 29, 2020-, hundreds of protesters gathered at Washington Square Park for a massive march to City Hall, marching in support of the #OccupyCityHall action for NYPD budget cuts, making a loud call for the defunding of the police force and invest in communities. This comes after NYC Mayor Bill De Blasio promised 'intense change' with police reform proposals, cutting at least 1 billion dollars from the NYPD budget.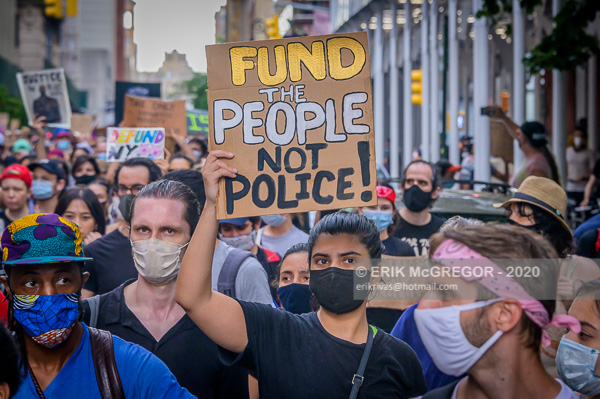 By June 30th, 2020 the City Council will decide on the budget for the 2021 fiscal year. During a public health crisis that's disproportionately killing Black and brown people, Mayor de Blasio's proposed budget cuts funding for education and healthcare but keeps it for police and jails.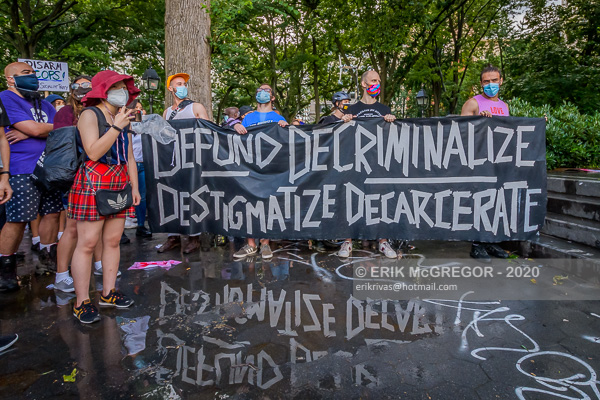 In light of ongoing police violence against our most vulnerable communities, we demand that the City Council cut the NYPD police force and the NYPD budget in half and re-invest in community and social needs.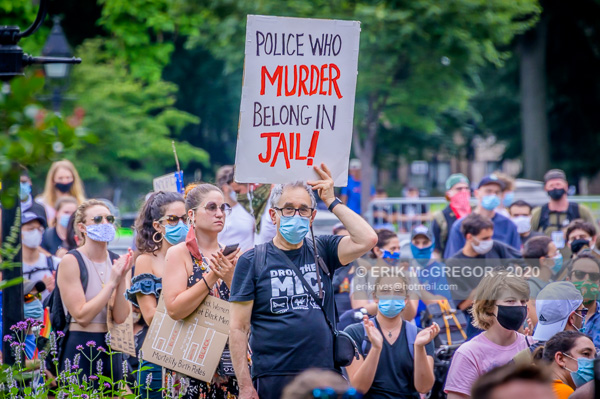 Power concedes nothing without a demand and it is crucial to back our demands with mass actions. We are reaching out to partners in the community, in the labor movement, and on the left who are interested in building such an action to pressure our representatives to Defund the NYPD.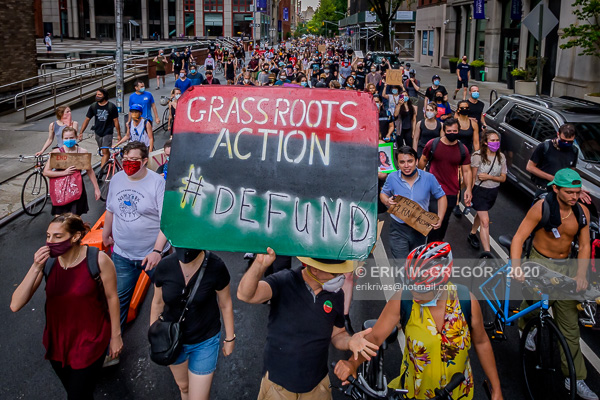 Our hope is that this call can bring together NYC Black organizations, families of victims of police brutality, socialists, unions, social justice organizations and more to organize, build and participate in this demonstration as a show of what we want and need for our city.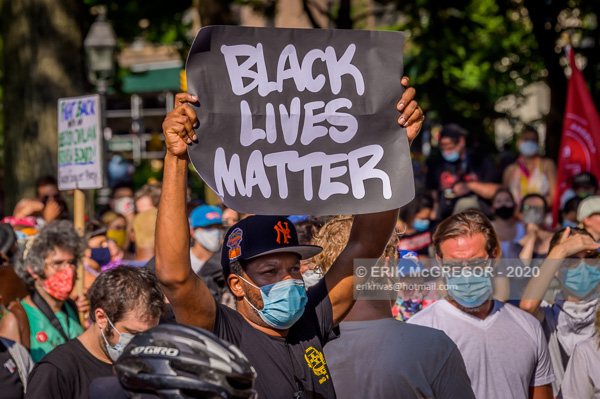 Let's join together to defund the NYPD, re-invest in communities, get cops out of unions and schools, defund the Vice Squad, close Rikers, Free the Three, disarm and demilitarize the police and hold them financially liable for their misconduct, pass an ECRB, end collaboration with ICE and DHS agencies, decriminalize drugs and sex work, fight for the rights of protestors, and tax the rich and Wall Street.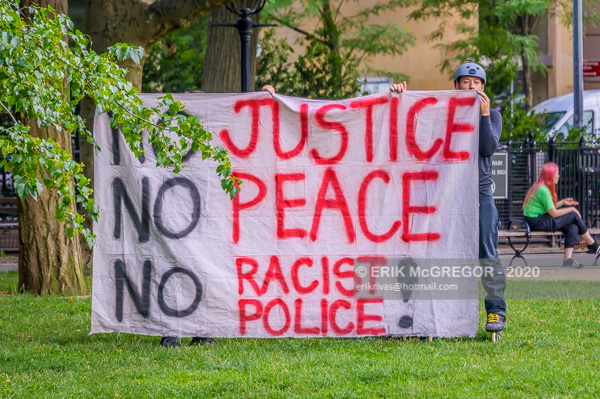 The City Council has proposed cutting $1 billion from the NYPD budget, though de Blasio has not expressed full support. Earlier this month, he committed to transferring some funds from the NYPD to youth and social services, but did not specify how much.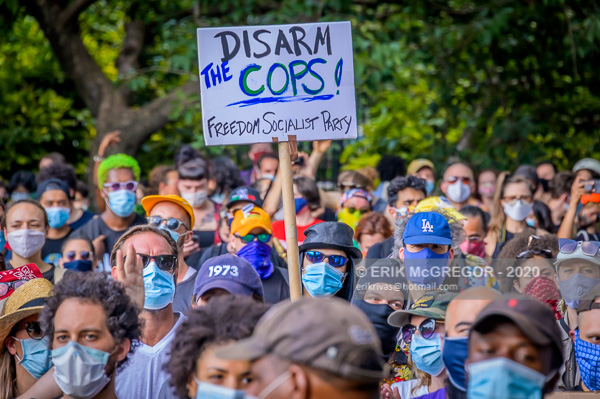 The demonstration comes amid weeks of local protests that followed the bystander-recorded death of George Floyd, who died on May 25 after a Minneapolis police officer was filmed kneeling on Floyd's neck for nearly 9 minutes.
© Erik McGregor – erikrivas@hotmail.com – 917-225-8963
PLEASE CONSIDER SUPPORTING MY WORK