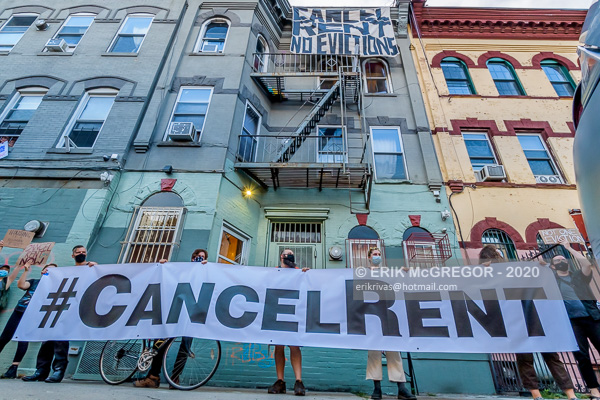 Brooklyn, NY – Tenants and Housing Activists dropped banners from their buildings and organized a march in the streets of Bushwick on July 1, 2020 demanding the city to cancel rent immediately as the financial situation for many New Yorkers remains the same, strapped for cash and out of work.
The mass shuttering of businesses across the state to stop the spread of the coronavirus left roughly 2 million New Yorkers out of work and bills haven't stopped accumulating, including rent payments.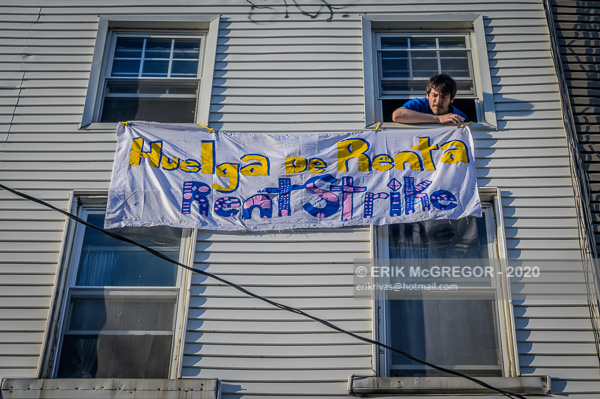 New York tenants cannot be evicted for any unpaid rent accrued during the coronavirus crisis, according to a law signed by Gov. Andrew Cuomo on Tuesday night.
Sponsored by State Senators Brad Hoylman and Liz Krueger and Assembly Member Jeffrey Dinowitz, the Tenant Safe Harbor Act protects renters who have not paid rent between March 7 and the to-be-determined date when their region fully reopens, as long as they can prove they experienced financial hardship during the COVID-19 crisis.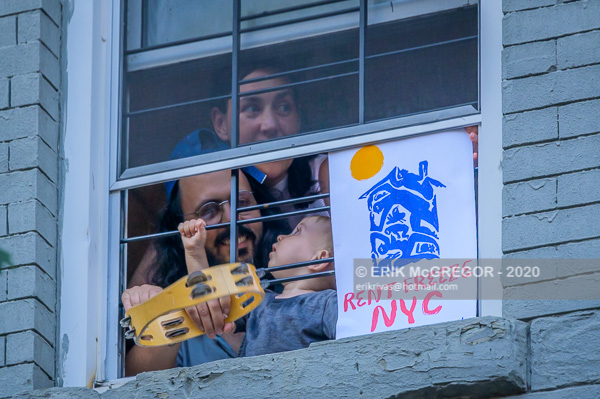 As many as 6.7 million rent-burdened households could face eviction once enhanced federal unemployment insurance expires at the end of July and eviction bans across the country lift, according to a new analysis from UrbanFootprint, a tech company that makes urban planning software.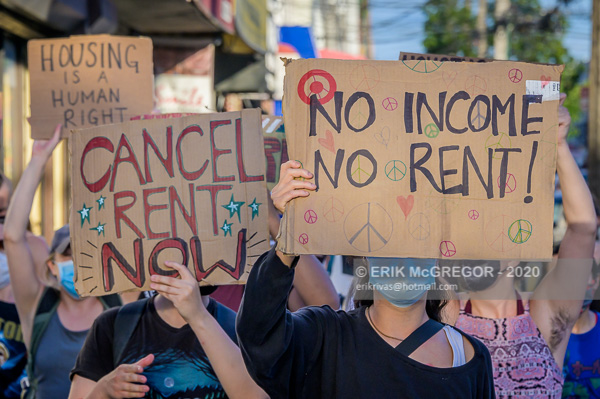 The analysis used unemployment claims and the cost of housing, among other factors, to map out which states are most at risk of an eviction crisis. California, New York, Florida, Georgia and Texas top the list.
Without a swift recovery of the U.S. economy, additional federal aid is required to keep people at risk of eviction, who are disproportionately women and people of color, in their homes, according to the authors of the report and many other housing experts.
© Erik McGregor – erikrivas@hotmail.com – 917-225-8963
PLEASE CONSIDER SUPPORTING MY WORK