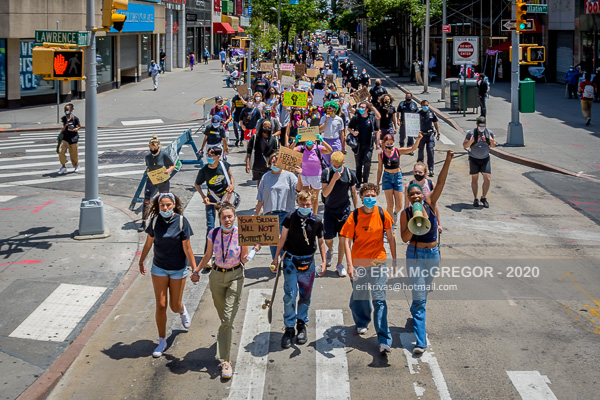 Brooklyn NY – Hundreds of Brooklynites joined LGBTQ Youth at Barclays Center for a march across Downtown Brooklyn on June 17, 2020 during Pride Month to decry Black Trans Lives Matter, demanding justice for all victims of police brutality, making also a loud call to defund the NYPD and invest in communities.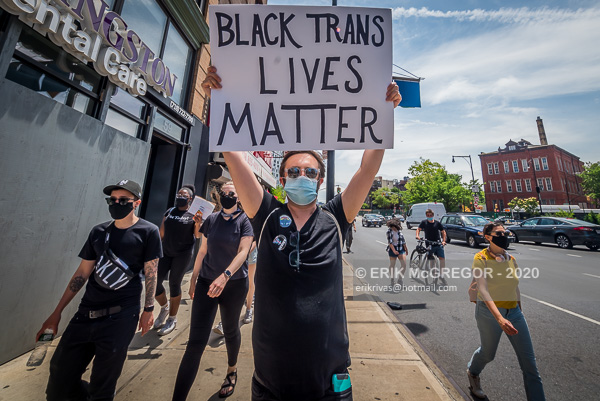 The rally came just days after two Black transgender women were killed in Ohio and Pennsylvania, each of which are being investigated as homicides.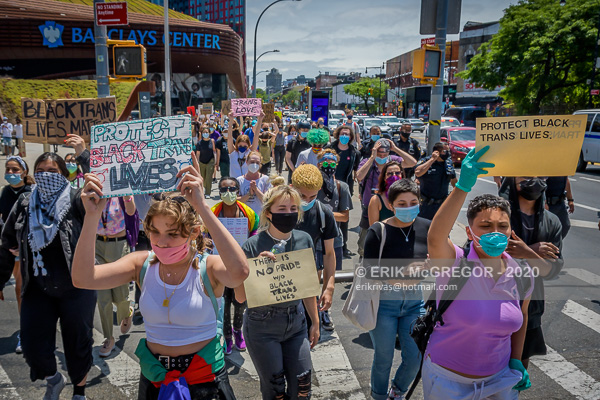 There have been 14 reported murders of trans and gender non-conforming people — including Fells and Milton — since the start of 2020, according to the Human Rights Campaign. But the number of deaths of trans people are likely undercounted, the Human Rights Campaign said in its report on anti-transgender violence in the US in 2019.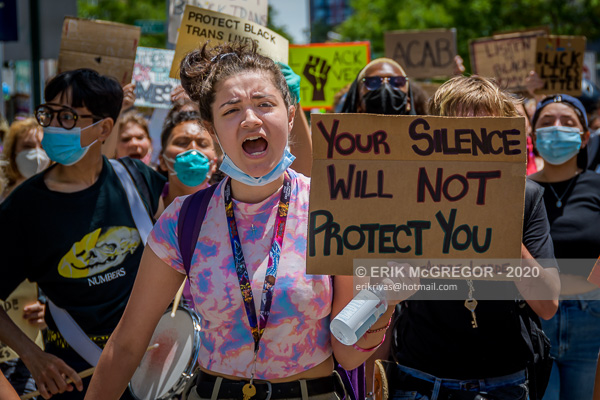 Violence against the transgender community often goes unreported or misreported, as a result of authorities, media reports, and family members misidentifying the dead, the Human Rights Campaign said.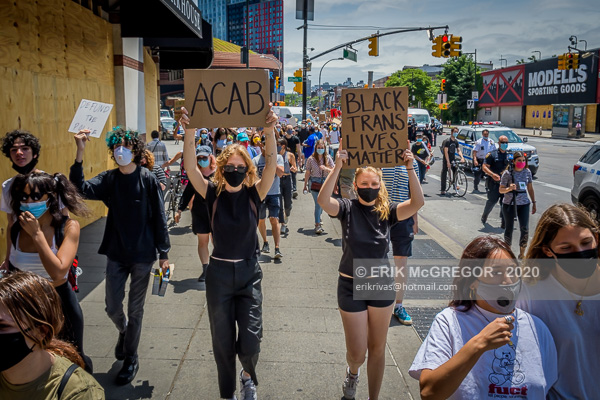 The march and rally gave trans and gender non-conforming people the opportunity to mourn lives lost, and to vocalize their demand for justice and fair treatment.
© Erik McGregor – erikrivas@hotmail.com – 917-225-8963
PLEASE CONSIDER SUPPORTING MY WORK