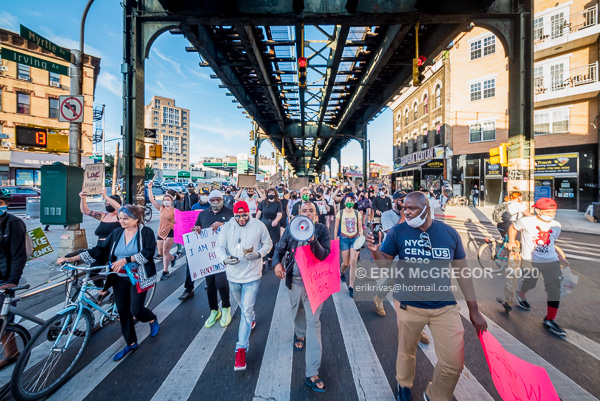 Brooklyn, NY – Hundreds of Brooklynites joined Bushwick Activist and NYC City Council Candidate for District 37 Rick Echevarria for a rally and march in the streets of Bushwick, demanding justice for all victims of police brutality, making a loud call to defund the NYPD and invest in communities.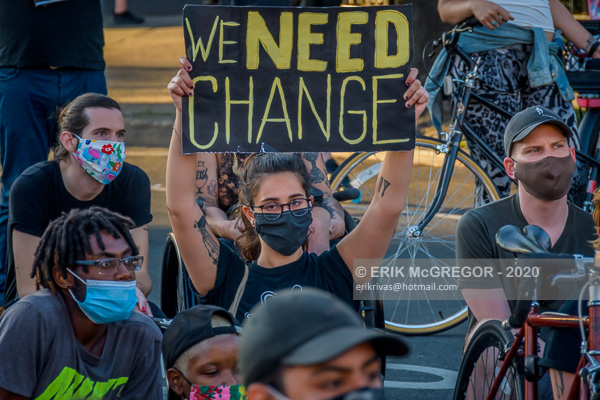 Hundreds of marchers gathered at Wyckoff Plaza (at the Myrtle-Wyckoff Avenues Station on the L/M train) on June 18th, 2020. The march route included a stop at the local 83rd police precinct.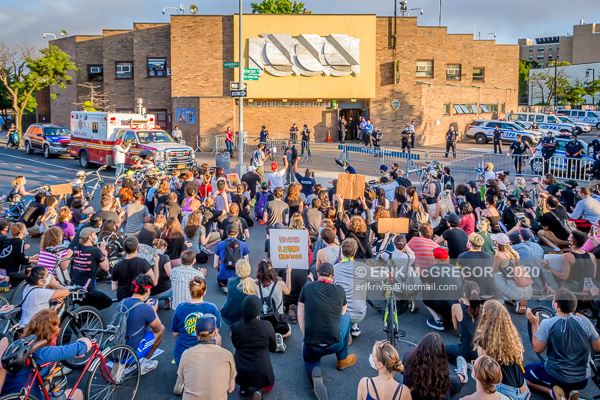 The march is being organized in tandem with long-time Bushwick residents, leaders, and newcomers—and police reform supporters throughout NYC.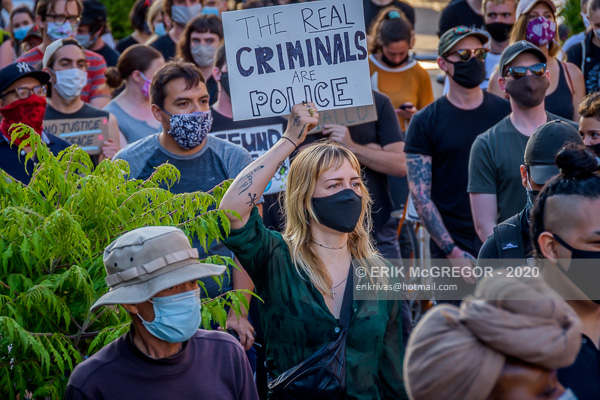 Echevarria, is a long-time Bushwick-based housing organizer and a former City Hall staffer turned whistleblower. He says marchers will be making the following demands:
Defund the NYPD by at least $1 Billion and reinvest those resources into housing, education, health, and youth services in communities like Bushwick.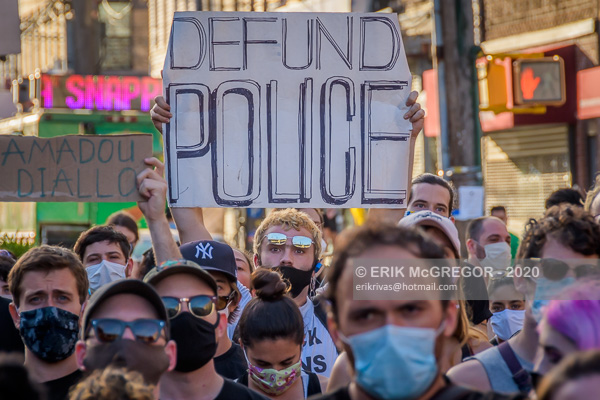 Establish an Elected Civilian Review Board (ECRB) that is elected by neighborhoods, empowered to investigate and issue subpoenas, and that includes a special prosecutor.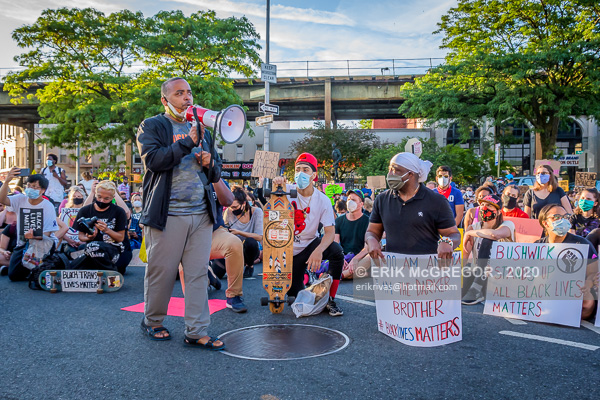 Diversify the upper ranks of the NYPD. The NYPD senior management has 2500 positions including the ranks of Captain, Lieutenant, Inspector, Chief, and Commissioner.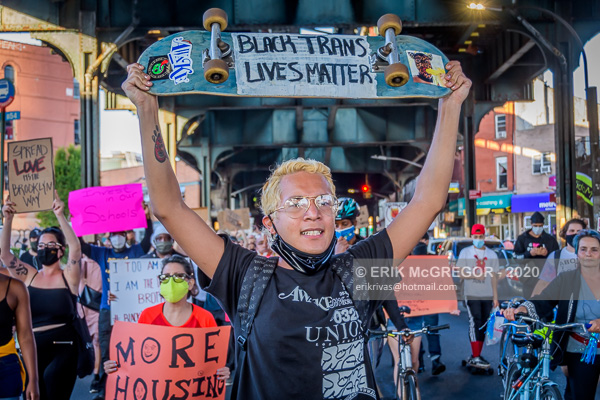 The majority of NYPD members are minorities with 33% of Police Officers being Latino and 15% being Black.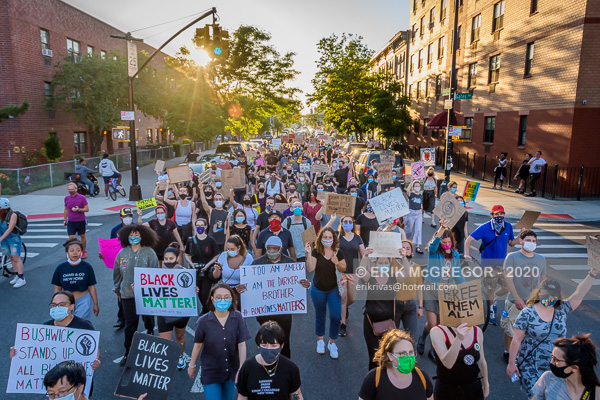 Currently, 2500 of the highest ranking positions in the NYPD – Captains, Lieutenants, Commanders, Chiefs, and Commissioners – are 80% White and almost entirely male. This is unacceptable. This is exactly what institutional racism and white supremacy look like.
© Erik McGregor – erikrivas@hotmail.com – 917-225-8963
PLEASE CONSIDER SUPPORTING MY WORK