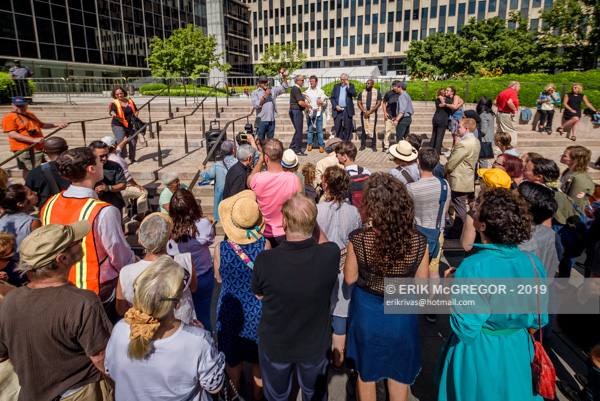 New York, NY – Nationally recognized immigrant rights leader and activist Ravi Ragbir accompanied by the community he built gathered on July 24, 2019 at Foley Square, at his mandatory ICE check-in despite having in place a stay granted by the Second Circuit that temporarily prevents his deportation.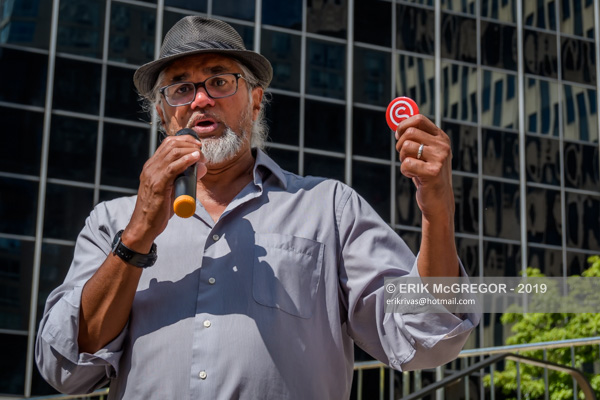 After the check-in, the New Sanctuary Coalition together with faith leaders, immigration activists, and community members organized a "Jericho Walk" outside the Immigration and Customs Enforcement (ICE) offices and immigration courts at 26 Federal Plaza, marching in silence and prayer in solidarity with Jean Montrevil, Ravi Ragbir and all immigrants who are facing deportation.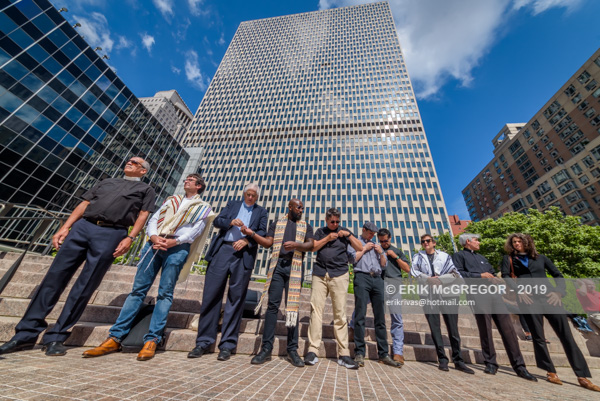 Thanks to a groundbreaking federal appeals court decision in Ragbir v. Homan, Ravi has a judicial order in place that temporarily prevents his deportation. Nonetheless, ICE is still requiring him to report for a check-in.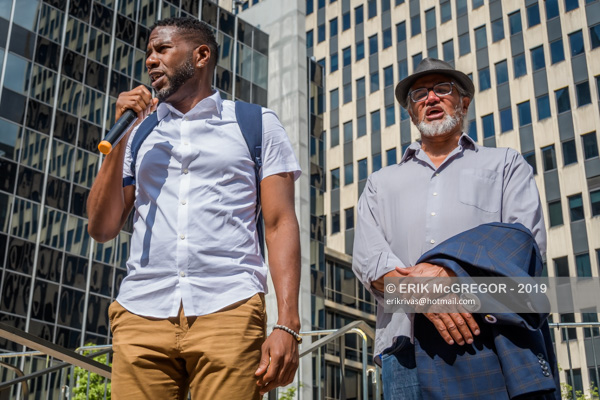 Ravi's next ICE check-in is completely unnecessary because the courts have told ICE that they cannot deport him.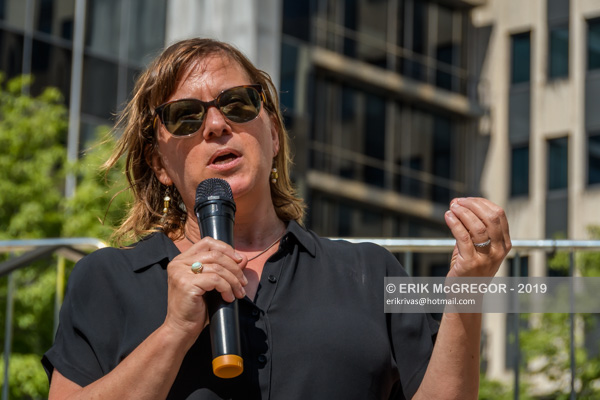 As Amy Gottlieb explains, there is no reason for ICE to require this except to terrorize them, to bring up the trauma, to remind them who's in control of his liberty.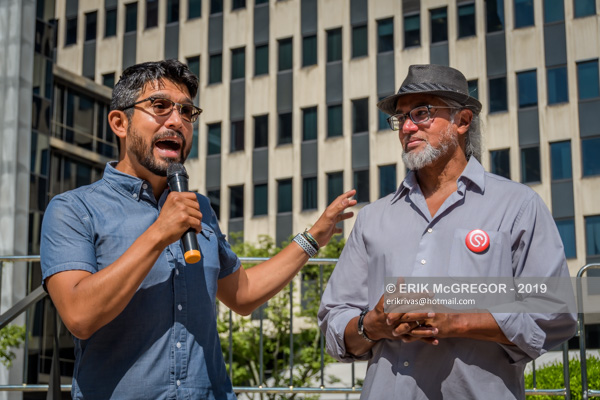 Meanwhile – at extreme taxpayer expense – people who are not even deportable continue to have to show up for these ridiculous, horrifying check-ins. It is an absurd waste of our government dollars, taking workers from work, children from school FOR NO REASON except the exercise of might.
Thousands of New Yorkers like Ravi live under ICE's surveillance. During these times every immigrant community member feels threatened by this administration. Tomorrow allies, elected officials, friends and community members will come together for a solidarity march around 26 Federal Plaza.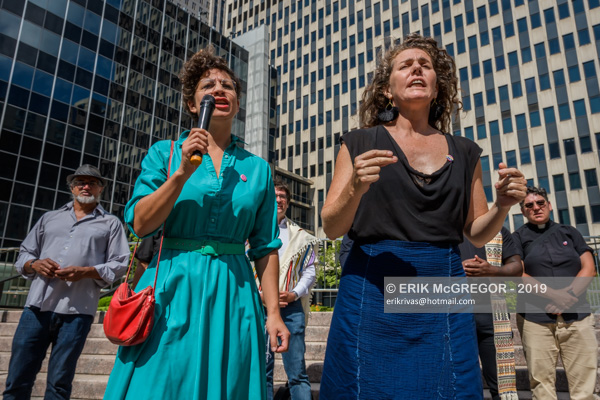 As ICE aggressively targets our community members, and spends its resources on requiring Ravi and countless others to attend these intrusive check-ins, community support is deeply needed and meaningful.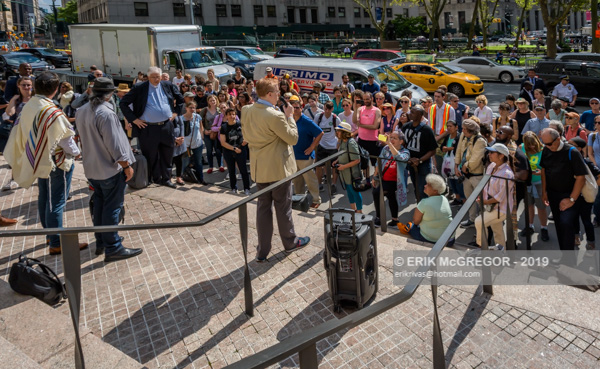 As ICE aggressively targets immigrants, this month New Sanctuary Coalition (NSC) has trained hundreds of citizens to bear witness in court, orders of supervision and ICE check-in. In the spirit of NSC's Accompaniment Program, Ravi will be accompanied by the community he built.
© Erik McGregor – erikrivas@hotmail.com – 917-225-8963
PLEASE CONSIDER SUPPORTING MY WORK