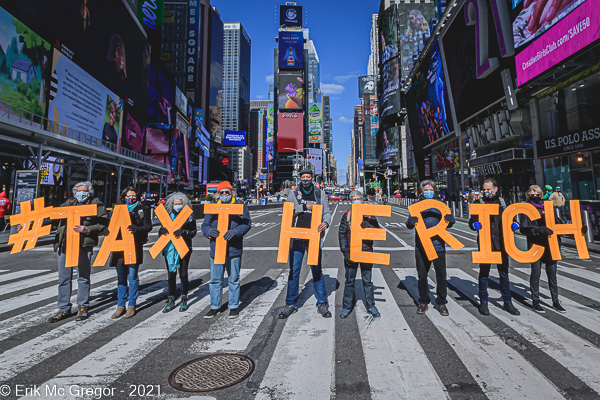 New York, NY – As 6 bills will soon be introduced in the legislature to tax wealthy corporations and individuals who haven't been paying their fair share, a coalition of Activists gathered around New York City landmarks on March 4, 2021 to call for the Equitable Taxation of Corporations, demanding legislators to pass the Financial Transaction Tax to generate around 9 billion dollars needed for COVID Recovery, and Essential Services.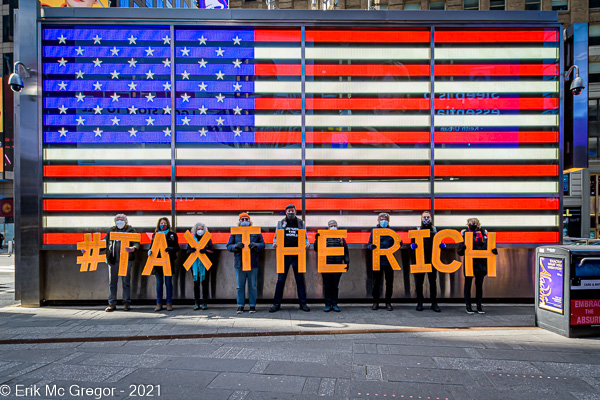 The state budget comes up on April 1. During the entire month of March, activists all around the New York State are ramping up activities to push the legislature and the governor to get on board with taxing the rich to raise 50B a year to pay for the many unmet needs in our state.
As part of a Social Media campaign to increase public awareness of this vital issue participants congregated to spell out "Tax The Rich" posing in front of three recognizable NYC landmarks like Grand Central, NYPL and Times Square.
© Erik McGregor – erikrivas@hotmail.com – 917-225-8963
PLEASE CONSIDER SUPPORTING MY WORK