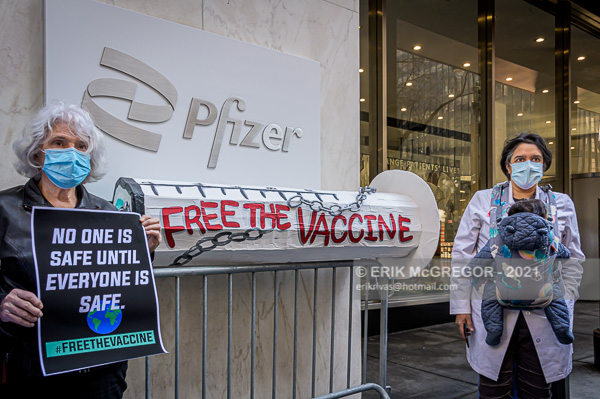 New York, NY – On March 11, 2021 a coalition of healthcare advocacy community organizations gathered outside Pfizer Worldwide Headquarters in Manhattan to call on the Biden administration to push pharmaceutical companies to commit to equitable global vaccine distribution and help end the pandemic everywhere by supporting the waiver of the World Trade Organization's monopoly protections for Big Pharma and the COVID-19 Technology Access Pool and to ensure an equitable vaccine distribution throughout the world.
Activists gathered at rallies in New York City, Boston, Chicago, Washington, D.C. and Philadelphia as part of a day of action calling for pharmaceutical companies to prioritize "people over profit" and ensure free and equitable distribution of COVID-19 vaccines around the world — especially in countries across the global south that risk waiting years to access these vital drugs.
The rallies, organized by a coalition including Center for Popular Democracy Action, Health Global Access Project, Justice is Global, Student Global AIDS Campaign and the People's Vaccine Alliance, called on President Biden to support sharing vaccine intellectual property through the COVID-19 Technology Access Pool and stop opposing the proposal to temporarily waive World Trade Organization (WTO) rules that protect prioritize intellectual property over human health.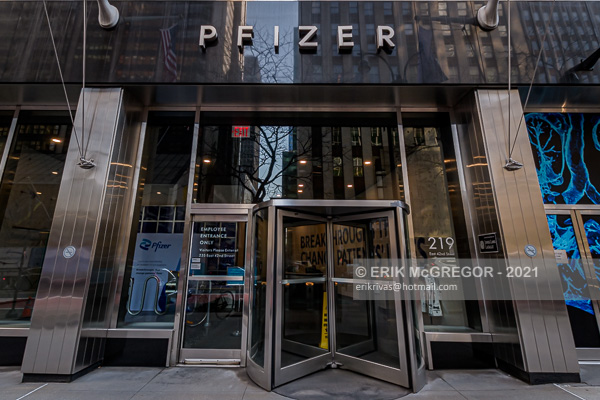 The rallies were held at the Pfizer headquarters in Manhattan, Moderna headquarters in Cambridge, Massachusetts, Federal Plaza in Chicago, PhRMA headquarters in Washington, D.C. and Pfizer headquarters in Collegeville, Pennsylvania, a community outside Philadelphia. Speaking programs featured local physicians, longtime health advocates and grassroots organizers.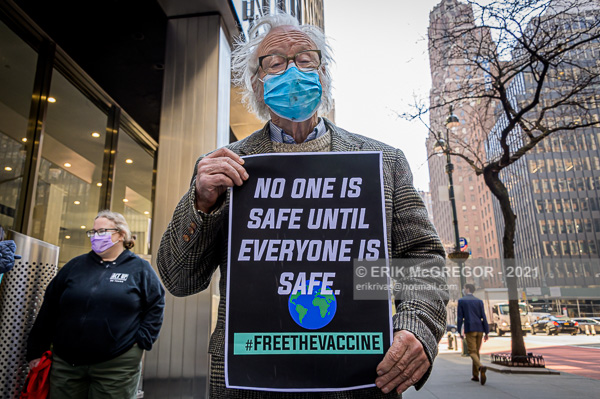 Activists' called for:
Pharmaceutical companies to develop 12 billion doses of effective vaccines this year, accelerating the rate of vaccination globally and ensuring herd immunity is reached faster;
Pharmaceutical companies to commit to manufacturing their share of needed vaccines and share production know-how;
Wealthy countries to ensure the use of every legal mechanism to allow intellectual property to be used widely if companies do not adequately scale production;
Wealthy countries to ensure supplies, including syringes, are adequately produced;
Wealthy countries to ensure that vaccines and supplies are paid for equitably.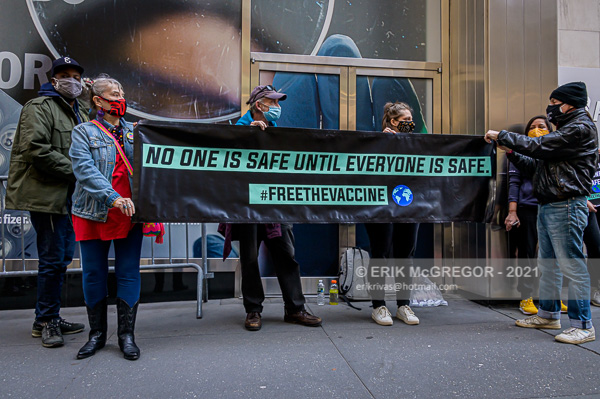 "Hoarding COVID-19 vaccines for rich countries and restricting access to the intellectual property of these drugs will have grave consequences for the international community," said Ana Maria Archila, co-executive director of the Center for Popular Democracy. "In our globalized world, only vaccinating residents of wealthy countries doesn't work. Every nation, regardless of its GDP, needs access to these lifesaving shots. Otherwise the pandemic will persist, millions will die and the global economy will continue to spiral. This coalition will not rest until President Biden commits to using the powers of his office to ensure widespread distribution of the vaccine and that no person or country is left behind."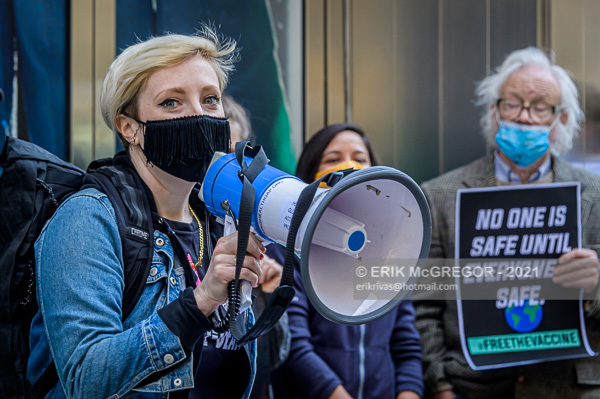 "President Biden promised 'absolutely positively' that patents wouldn't stand in the way of sharing lifesaving COVID-19 vaccines with the world — but his administration is breaking that promise and millions of people in the global south are being forced to wait until 2024 for access," said Emily Sanderson, Health GAP's Senior Coordinator, Grassroots Advocacy. "It is shameful that U.S. policy is prioritizing profits over life, and doing so in the name of the American people."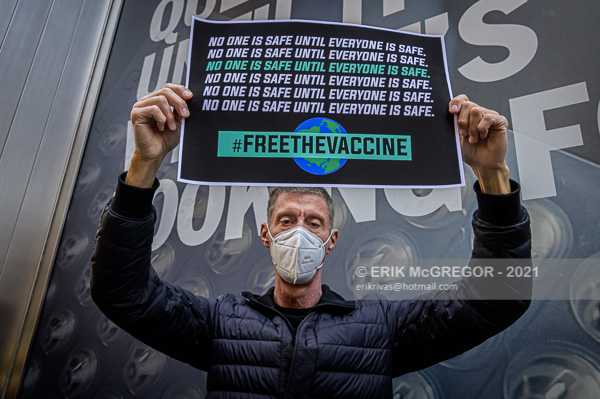 According to current estimates, millions of people in the global south will not get access to the vaccine until 2024. However, production of the vaccine could dramatically expand if pharmaceutical companies suspended their intellectual property rights for the vaccine and wealthy countries fulfill their promise to fund vaccine production for countries that cannot afford to buy them. President Biden can use the power of his office to break U.S. patents, and the WTO could grant a Trade-Related Aspects of Intellectual Property (TRIPS) waiver to gain intellectual property rights on COVID-19 vaccines.
© Erik McGregor – erikrivas@hotmail.com – 917-225-8963
PLEASE CONSIDER SUPPORTING MY WORK