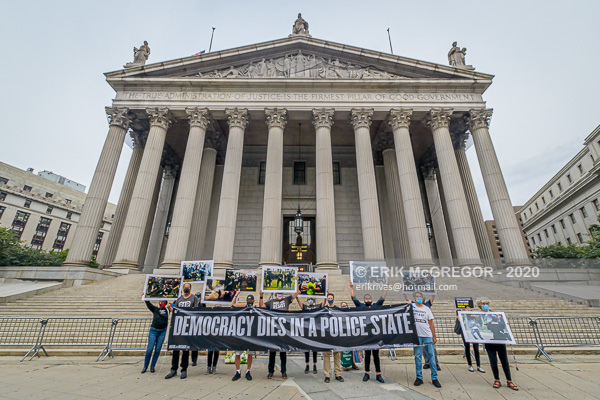 New York, NY – Members of the activist group Rise and Resist gathered on September 17, 2020 on the east side of City Hall Park to demand that Mayor de Blasio do his job and direct and control the NYPD.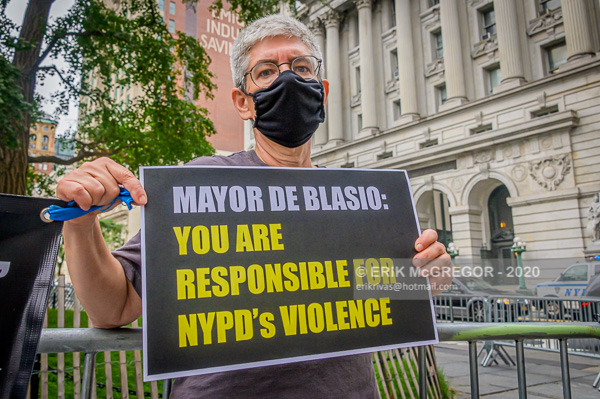 The Mayor must end his silence and take action. From Portland to New York, the police have responded, and continue to respond, violently to peaceful protests for racial justice.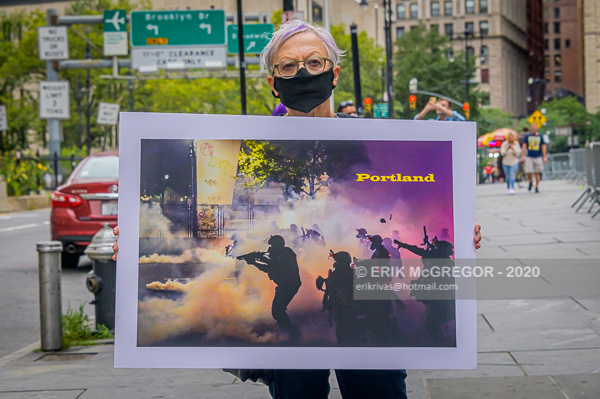 We will not give up our right to assemble peacefully and to petition the Government for a redress of grievances.
Join us, in the midst of a police occupation of City Hall, to demand that the Mayor and the NYPD uphold and protect the First Amendment rights of all New Yorkers.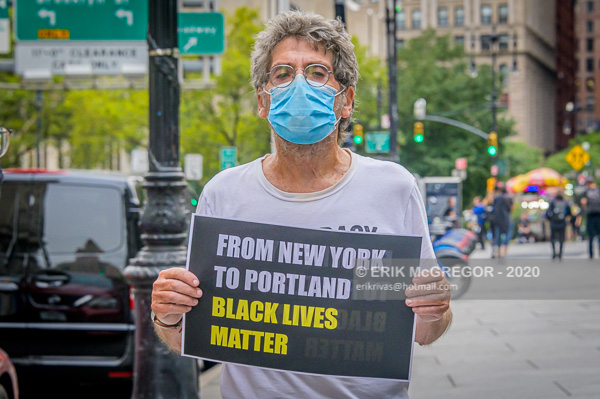 We will bring posters of NYPD and other police departments around the country attacking protestors, and a banner that says "Democracy Dies In A Police State".
© Erik McGregor – erikrivas@hotmail.com – 917-225-8963
PLEASE CONSIDER SUPPORTING MY WORK