New York, NY – On September 20, 2020 a coalition of climate, Indigenous and racial justice groups gathered at Columbus Circle to kick off Climate Week with the Climate Justice Through Racial Justice march.
We are in a climate emergency. With massive fires in 10 Western States, storms all season aiming at the Gulf Coast, and wildly fluctuating temperatures throughout the country, the devastation caused by climate change is clear.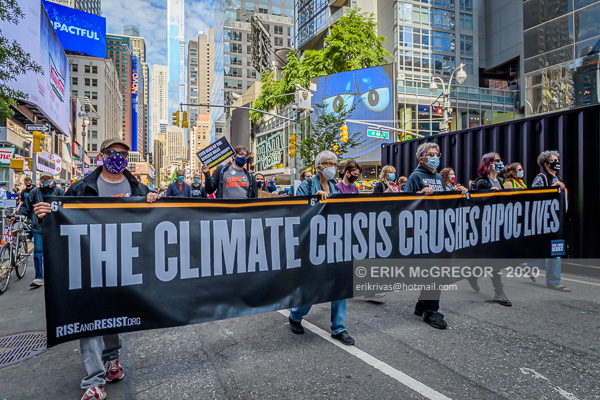 But the other crises rocking our nation have not diminished: COVID-19 has taken over 200,000 lives, police abuses and brutality are exposed every day, white supremacists and right wing militia are active, the economic crisis is impacting the lives of millions of people every day, and much more.
Rick Chavolla from the American Indian Community House and a lead organizer of the march said, "The climate crisis impacts everyone, but Black, Brown, Indigenous and poor communities are hit the hardest. Black and Latino communities are exposed to far more air pollution than they produce: hazardous waste sites, polluting industrial facilities and other contaminating land uses are deliberately and disproportionately located in nonwhite communities."
Scientific American declared, "Native American reservations have been targeted as places to dump industrial waste, and to mine both uranium and coal, leading to polluted rivers, lakes and tribal Lands across the country."
Dealing with the climate crisis boldly will not be possible without addressing racism and white supremacy directly. Today's Climate Justice Through Racial Justice march is making the connections between these issues, and calling on NYC elected officials to take desperately needed action.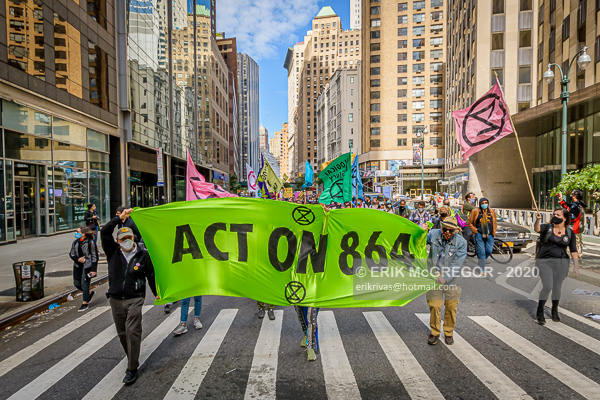 We are marching in support of these demands:
NYC must act on City Council Resolution 864, which declared a climate emergency last year.
NYC Green New Deal. A fair and just transition with a focus on communities most impacted.
The Red Deal. Prioritizing Indigenous liberation, the Red Deal calls for "reinvestment in common humanity for everyone and the restoration of Indigenous lands, waters, airs, and nations."
Rename Columbus Day to Indigenous Peoples Day and Remove All Statues of Columbus in NYC.
Defund and demilitarize the NYPD. The police have committed human rights violations against Black, Brown, and Indigenous communities since the institution's creation.
Direct investment in Black, Brown, and Indigenous communities that have been disproportionately impacted by the climate crisis.
Equitable Response to COVID-19. During this dual economic and health crisis, it is more important than ever that we create jobs that prioritize the needs of communities most impacted by the climate crisis while protecting our green infrastructure.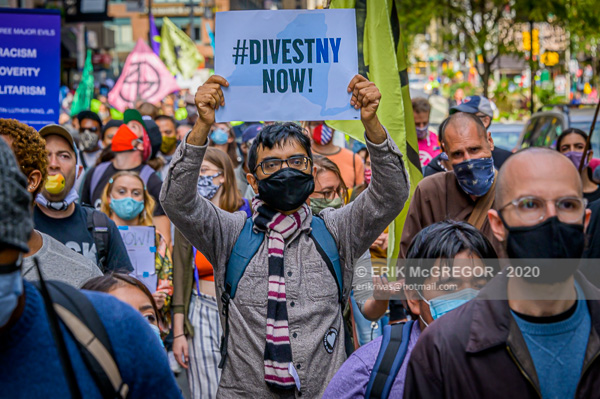 We call on all New Yorkers to use the power of their vote as a critically important vehicle for demanding action on the climate and racial justice crises.
© Erik McGregor – erikrivas@hotmail.com – 917-225-8963
PLEASE CONSIDER SUPPORTING MY WORK