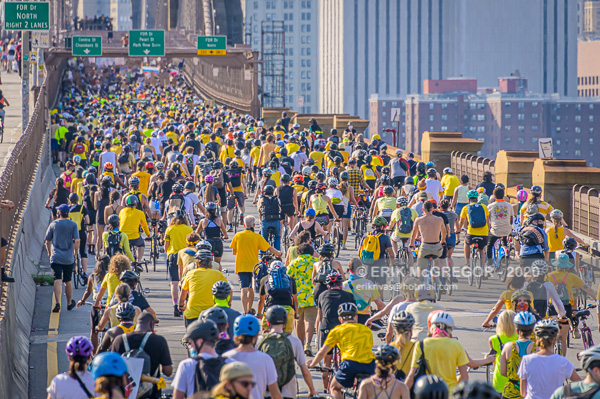 Brooklyn, NY – Thousands of New York activists participated in a massive march across the Brooklyn Bridge on July 25, 2020 to condemn what they see as an overreaching approach by federal authorities in Portland, Oregon.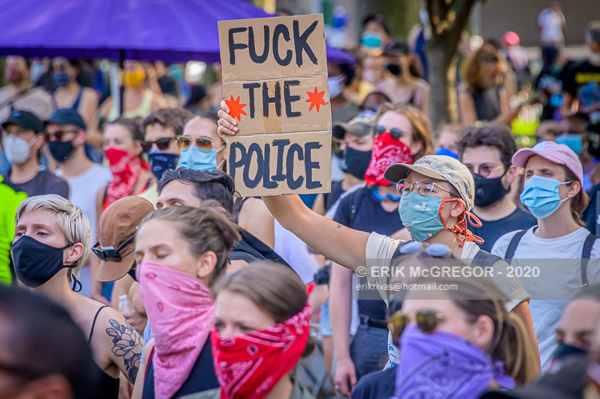 Participants were accompanied by Street Riders NYC, a collective, a movement, a community, who met in protest and connected over the past few weeks, offering support to marchers. Through requests and partnerships, they send other organizations bikes to act as a buffer and shield protesters from cars and police.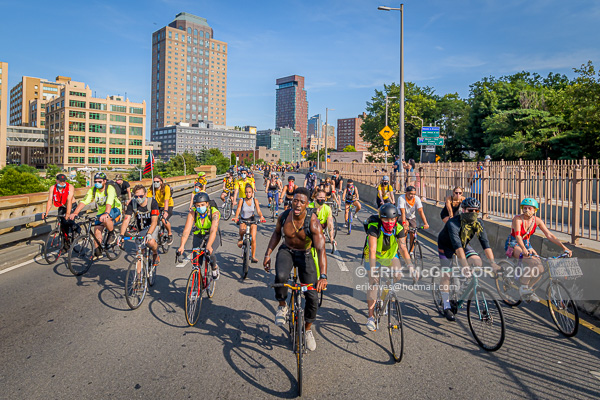 Street Riders NYC collectively shared an interest in riding while providing cycling support and protection to protest groups across the city focusing on issues of justice for George Floyd, Breonna Taylor, and Ahmaud Arbery, as well as police reform and racial equality.
The situation in Portland has been tense for weeks. Early Thursday morning, social media videos captured city mayor Ted Wheeler being tear-gassed after speaking to protesters about the presence of federal agents in the city.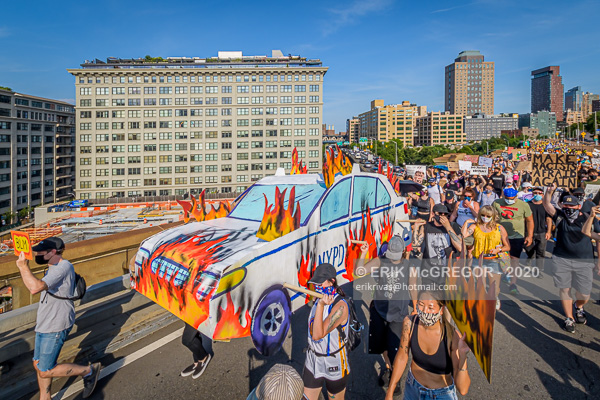 Other cities will start to see an increase of federal law enforcement according to Trump. He told reporters earlier this week "hundreds" of agents will be sent to cities like Chicago, and Albuquerque, New Mexico.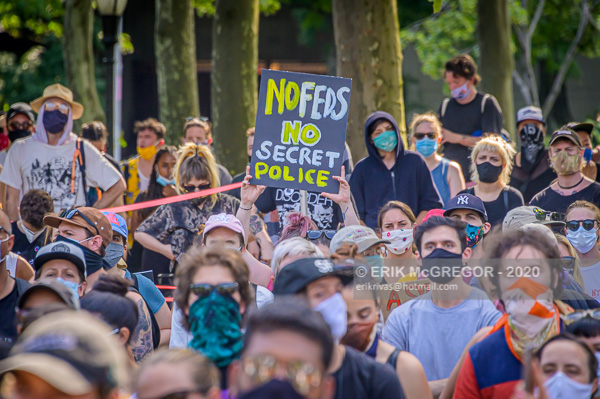 The Department of Justice is saying those additional officers and their mission is different than what's going in Portland.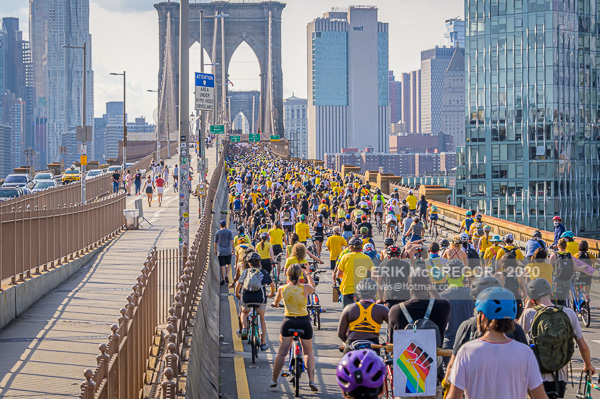 The American Civil Liberties Union (ACLU) has filed a lawsuit seeking to limit the power of federal law enforcement during these protests.
© Erik McGregor – erikrivas@hotmail.com – 917-225-8963
PLEASE CONSIDER SUPPORTING MY WORK