Brooklyn, NY – Activists from the No North Brooklyn Pipeline Coalition organized a bike caravan protest on June 6, 2020 along the entire route (7 miles) of the North Brooklyn fracked gas pipeline, from Brownsville to Greenpoint.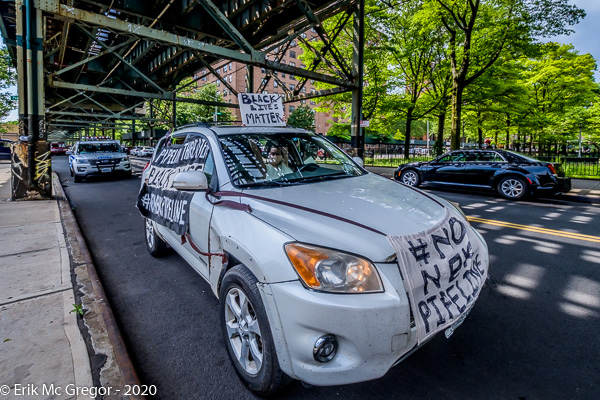 We will expose National Grid's pipeline and how it is a clear example of environmental racism, forcing communities of color and low-income neighborhoods to bear the burden of the pollution and cost of this unnecessary fossil fuel expansion.
When rate payers are struggling to pay bills, get food on the table and stay healthy during the COVID-19 and economic crisis, Gov Cuomo should be forgiving debts of those most greatly impacted.
Housing and utilities should be a human right! We need public power and renewable energy now! We will hear from speakers, singers, musicians, local organizers along the route.
We demand:
-Shut down the North BK Pipeline
-No Rate Hikes
-Cancel Rent
-Rate Payer Utilities Strike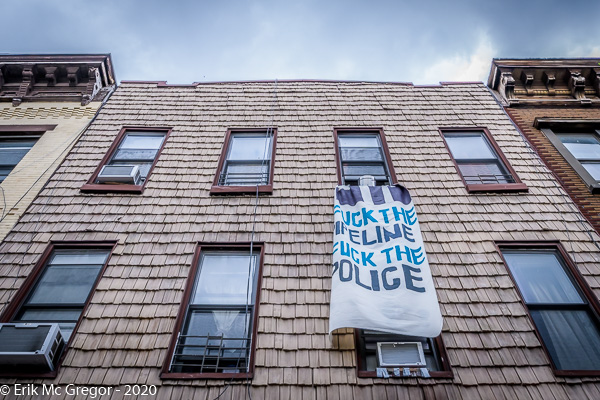 In the middle of a pandemic, National Grid has restarted construction on expanding a massive fracked gas transmission pipeline in North Brooklyn. This project is not a replacement of leaking pipelines, it is an expansion to charge us, the rate-payers, millions of dollars in rate hikes to fill their shareholders pockets.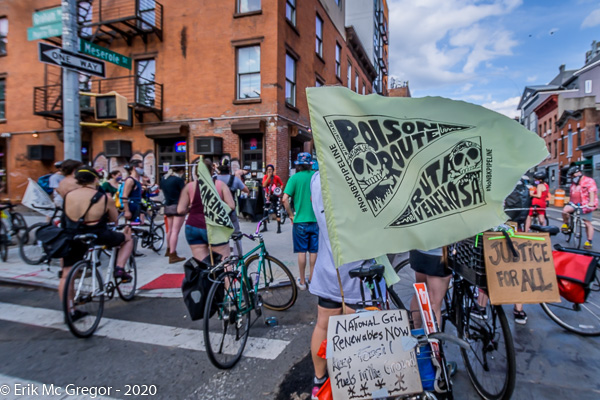 The already completed the first phases of the project, through the heart of Brownsville, without the consent of the people, predominantly communities of color, and are now rushing to finish in Bushwick, Williamsburg and Greenpoint by Fall 2020, leading to an expansion of a liquefied gas (LNG) and compressed gas (CNG) depot on the Newtown Creek.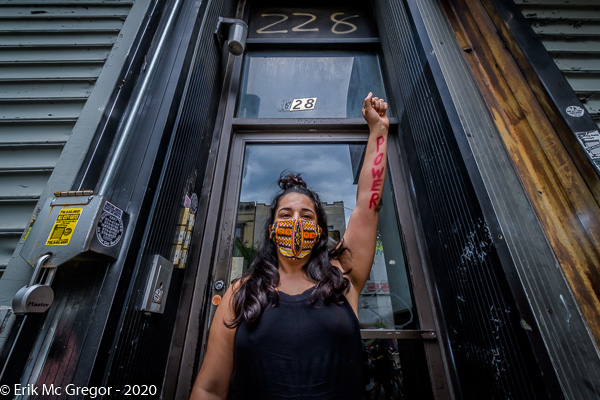 Right now, they do not have the permits to move into the last phase. They need $185 million in a rate hike from YOU to complete this project. This is environmental racism and capitalism at its worst.
Our goal is to stop this project and push Governor Cuomo to mandate our Public Service Commission invests our rate-payer dollars in renewable energy and efficiency that is affordable and accessible to all New Yorkers regardless of income or zip code.
© Erik McGregor – erikrivas@hotmail.com – 917-225-8963
PLEASE CONSIDER SUPPORTING MY WORK