Brooklyn, NY – Thousands of protesters gathered at Mc Carren Park in Brooklyn on June 7, 2020 for a massive march around Williamsburg, making a loud call for the defunding of the police force. This comes after NYC Mayor Bill De Blasio promised 'intense change' with police reform proposals amid calls to defund law enforcement, including shifting resources from NYPD and publicizing officers' disciplinary records.
There's a ever growing group of individuals who believe Americans can survive without law enforcement as we know it. America, those individuals believe, may even be better off without it. The solution to police brutality and racial inequalities in policing is simple, supporters say: Just defund police.
This proposal means instead of funding a police department, a sizable chunk of a city's budget is invested in communities, especially marginalized ones where much of the policing occurs.
It also means dismantling the idea that police are "public stewards" meant to protect communities, since many black communities and people of color feel unprotected by police.
Instead of the police force, city funding should go toward social services for mental health, domestic violence and homelessness, among others. Those dollars can be used to fund schools, hospitals, housing and food in those communities.
New York City Mayor Bill de Blasio proposed four police reforms during a Sunday press conference, after lifting the city's curfew one day early.
He announced that the city would shift funding and resources from the NYPD to youth and social services: "I want people to understand that we are committed to shifting resources to ensure that the focus is on our young people."
The mayor also proposed reforming law 50-a, which currently prevents police officers' disciplinary records from being made public.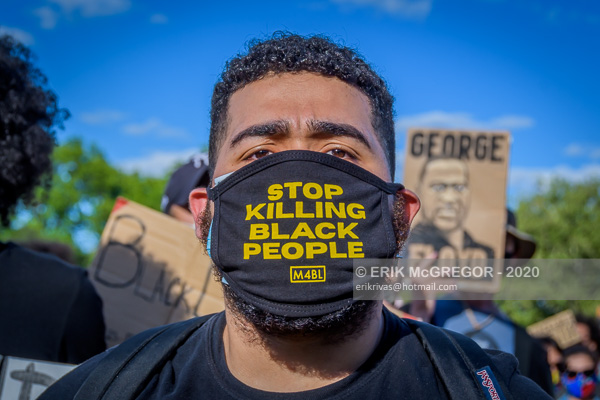 De Blasio added that the NYPD would no longer be responsible for street vendor enforcement, a civilian agency will be handle that.
The city is going to hire "community ambassadors" to liaise between the community members and senior level police officers.
© Erik McGregor – erikrivas@hotmail.com – 917-225-8963
PLEASE CONSIDER SUPPORTING MY WORK