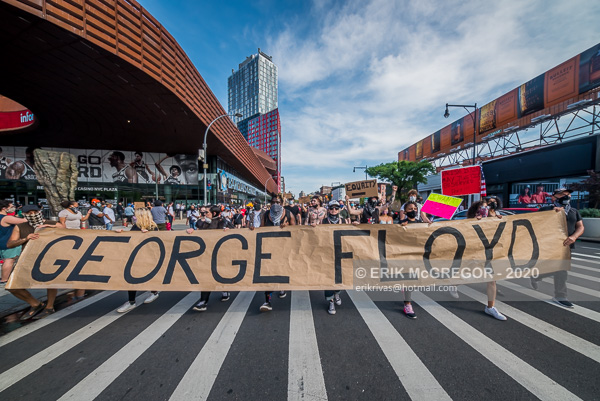 Brooklyn, NY – Protesters by the thousands converged at Grand Army Plaza in Brooklyn marching down Flatbush Avenue on June 4, 2020 to decry the death of 46-year-old George Floyd at the hands of a Minneapolis police officer, with demonstrators denouncing acts of racism and police brutality across the country.
New York City has been the site of several protests against the killing of George Floyd since May 28, 2020, with demonstrations taking place in all of the city's five boroughs.
Most of the events have been peaceful, while some were marred by violence and looting. As a result, and amid the COVID-19 pandemic, the city was put under a curfew on June 1.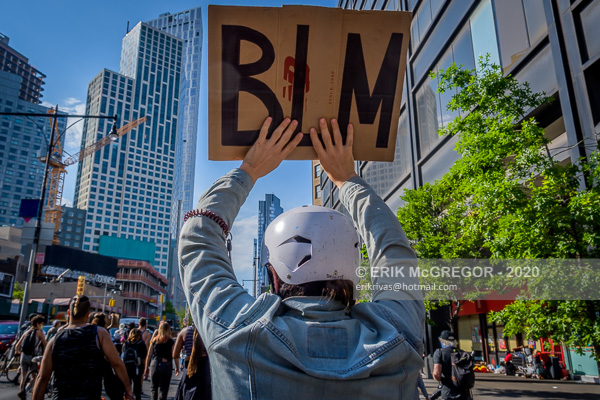 There were several controversial interactions between police and protesters, including examples of alleged excessive force. Cuomo and de Blasio announced investigations into several reported instances of police violence, but police actions have drawn criticism from several stakeholders and reporters.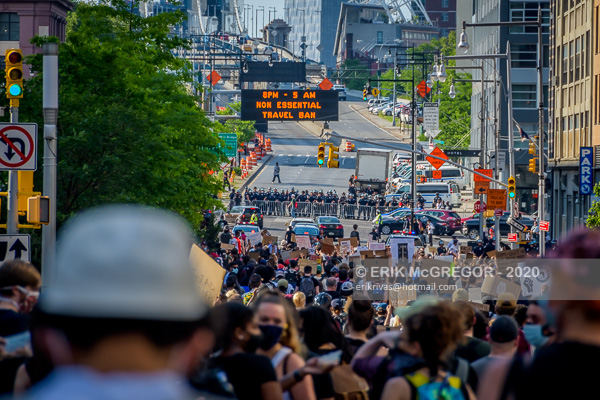 The Black, Latino and Asian Caucus of the New York City Council released a statement which said the NYPD "acted with aggression towards New Yorkers who vigorously and vociferously but nonetheless peacefully advocated for justice".
On May 30, Mayor de Blasio condemned the violence of the night before by both police and protesters. Governor Andrew Cuomo spoke with de Blasio and announced an independent review by Attorney General Letitia James of actions taken during the protests that occurred on May 29. Cuomo and de Blasio, along with other public officials have largely condemned looting and violence which has taken place while supporting the right to peacefully protest.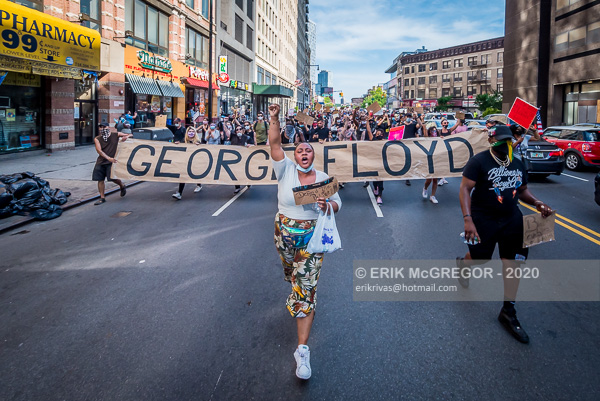 On June 1, Mayor de Blasio announced he was considering imposing a curfew. Following a meeting with Governor Cuomo, the two declared a curfew for New York City starting at 11 pm that night, lasting until 5:00 am Tuesday morning. It was the first curfew imposed in New York since the Harlem riot of 1943, which also followed a white police officer shooting an African American.
© Erik McGregor – erikrivas@hotmail.com – 917-225-8963
PLEASE CONSIDER SUPPORTING MY WORK