Brooklyn, NY – Thousands of protesters filled the streets of Brooklyn on June 2, 2020 in a massive march to demand justice for George Floyd, killed by Officer Derek Chauvin and to make a loud call for the defunding of the police force.
For a second straight night, a citywide curfew took effect in New York on Tuesday, this time at 8 p.m., as officials tried again to curb the violent clashes, looting and other destructive acts that have marred the mostly peaceful protests that have filled the streets for nearly a week.
As happened on Monday, when much of the worst damage was done before an 11 p.m. curfew took effect, groups of people — many, if not most, of whom had come out to rally against police brutality and systemic racism — still lingered outside when the cutoff came.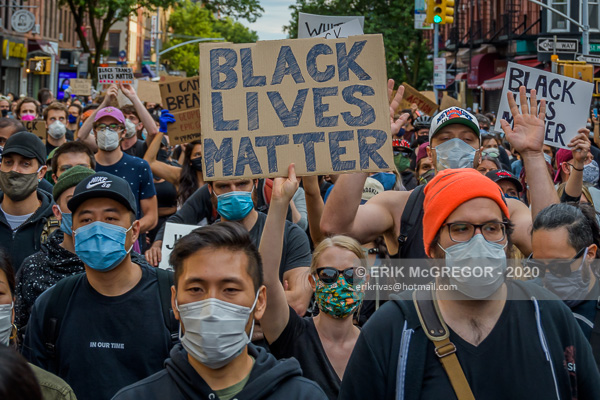 By 9 p.m., the police were neither dispersing nor arresting the remaining protesters, at least not in large numbers. But many of the groups who were still marching were trailed closely by clusters of officers. Others encountered squad cars or barricades that diverted them from crossing bridges between boroughs or flooding commercial corridors.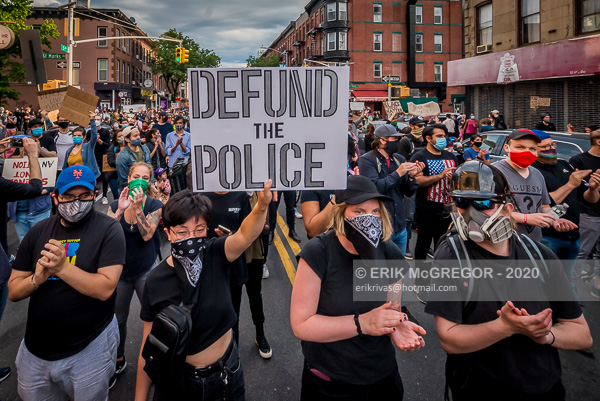 As the curfew restriction took effect, it was early to say how effective it would be in stopping the kind of looting and vandalism that erupted on Monday across Midtown Manhattan and in the Bronx.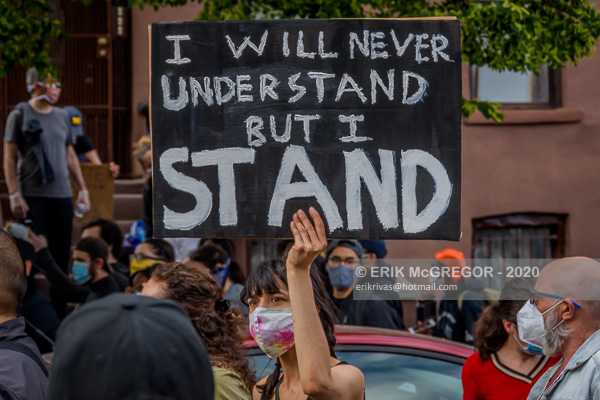 In solidarity with the Black Lives Matter movement, LinkNYC kiosks displayed the names of black people killed by police with the hashtag #BlackoutTuesday.
"Blackout Tuesday" began as a music industry protest to George Floyd's death in police custody, which has led to protests worldwide. But the initiative has spread well beyond record labels and musicians, with actors and sports teams are joining in.
© Erik McGregor – erikrivas@hotmail.com – 917-225-8963
PLEASE CONSIDER SUPPORTING MY WORK