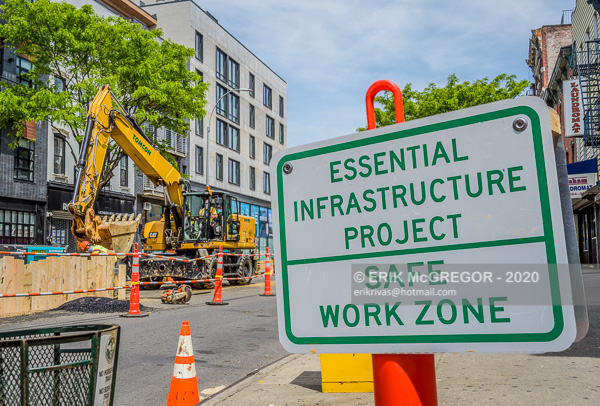 Brooklyn, NY – National Grid resumed the North Brooklyn "MRI" Pipeline construction by allegedly authorizing themselves to continue, despite the risks of the COVID-19 pandemic and the extension of the shelter in place orders. Residents and local elected officials have expressed strong opposition to the pipelines cutting through their neighborhoods carrying highly volatile fracked gas.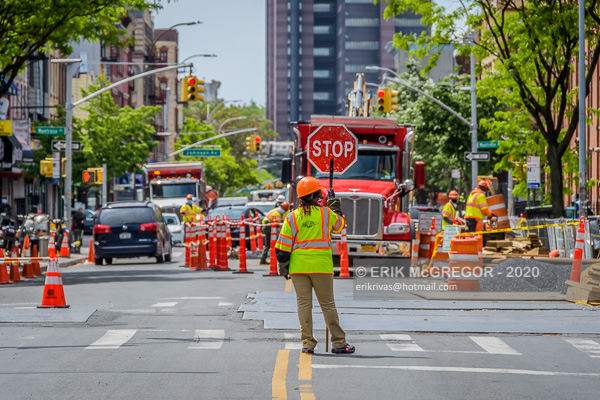 Members of the North Brooklyn community, supported by local and citywide elected officials, held a virtual press conference on May 20, 2020 to condemn corporate utility National Grid's decision to restart construction of the Metropolitan Reliability Infrastructure (MRI) pipeline after Governor Cuomo extended the Stay At Home executive order until June.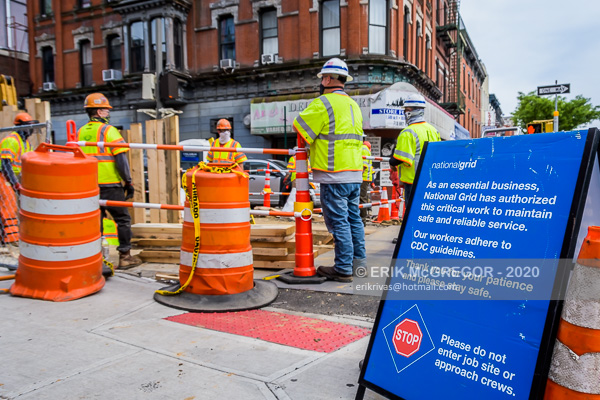 National Grid erected their own signs at the site to say they authorized their own construction, and another sign claiming it was essential infrastructure, yet it is up to state regulators to authorize the monopoly utility. The Public Service Commission has not yet approved the work National Grid is doing and the Department of Public Service has recently questioned the need for phase 5 of the MRI pipeline.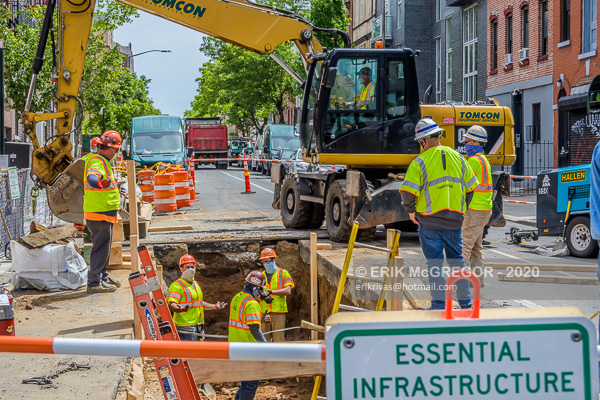 At the press conference members of the NoNBKPipeline Coalition announced they were sending a letter to National Grid President John Bruckner signed by 479 elected officials, organizations and ratepayers saying: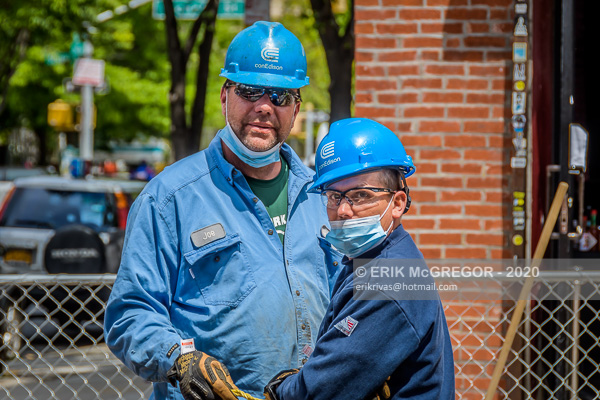 "We demand you keep our community safe, and not only allow workers to be paid to stay at home during this pandemic, but work to shut down this fracked gas pipeline for good and help to transition our workforce to a renewable, equitable, and efficient future. Anything less than a complete halt to construction is reckless toward ratepayers, workers and residents."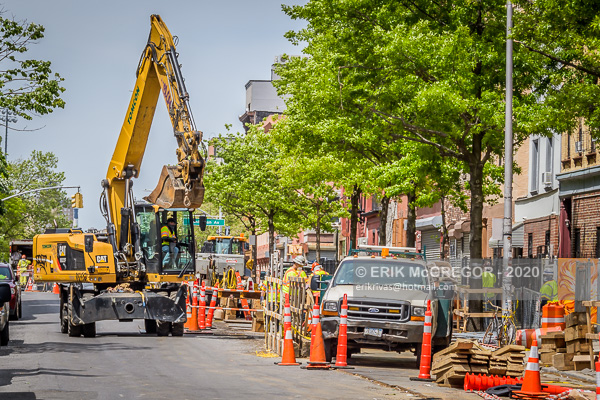 National Grid's fracked gas transmission pipeline was already heavily protested before New York City became the epicenter of the global pandemic. Local residents have submitted thousands of comments against the pipeline with top concerns being climate and community impacts.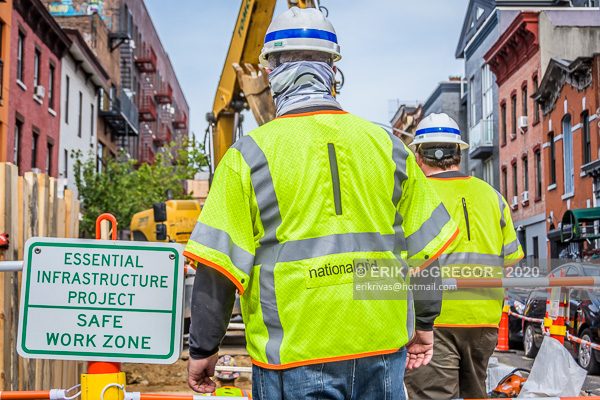 The fact that National Grid has restarted construction of a fossil fuel project while Brooklyners are being ravaged by respiratory illness is more evidence they plan to continue to ignore the environmental injustice history of communities along the pipeline route.
The pipeline's steep price tag has also been a major point of contention. National Grid is requesting to raise monthly bills in order to pay $185 million to finish the pipeline and tens of millions more to expand their Greenpoint LNG facility.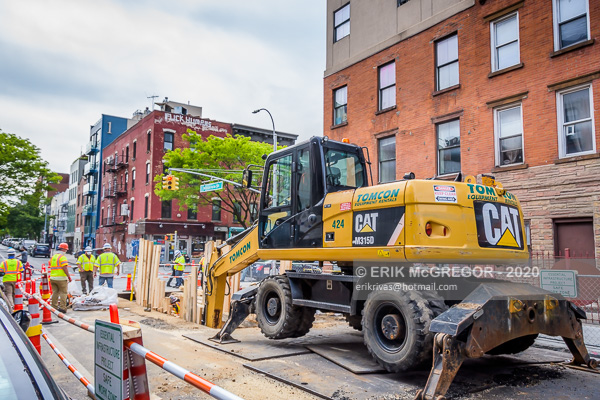 Local and citywide elected officials have stood with the community in opposing National Grid's proposal to raise rates for the pipeline and other fracked gas infrastructure. They fiercely criticized National Grid's decision to restart construction this week.
Community members vowed to continue the fight until the pipeline and all fracked gas expansion in North Brooklyn is stopped for good. Frack Outta BK will be hosting a virtual town hall on the pipeline this Sunday.
© Erik McGregor – erikrivas@hotmail.com – 917-225-8963
PLEASE CONSIDER SUPPORTING MY WORK