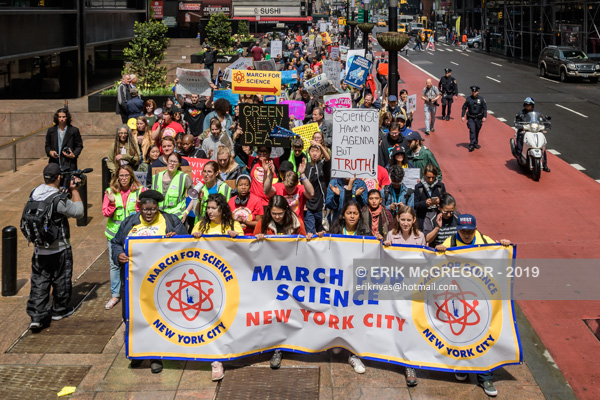 New York, NY – March for Science, a global movement for science and justice, today announced this year's flagship march was held in New York City on May 4, 2019. The march is part of a global day of action with events in cities around the world.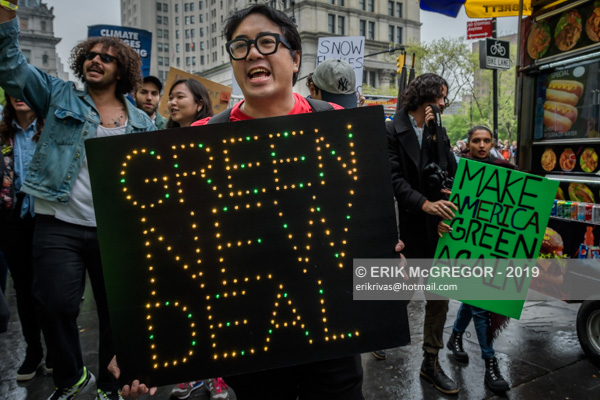 "Science advocates are continuing to stand up to power and make their voices heard because those in charge continue to deny, delay, and fail to address urgent issues facing our communities—particularly our most marginalized communities—like climate change, health care, and education," says Dr. Lucky Tran, from the March for Science leadership team. "New York City is an important place to voice our concerns, because it is one of the most diverse cities in the country, has recently been impacted by a climate disaster, and is the home of the United Nations."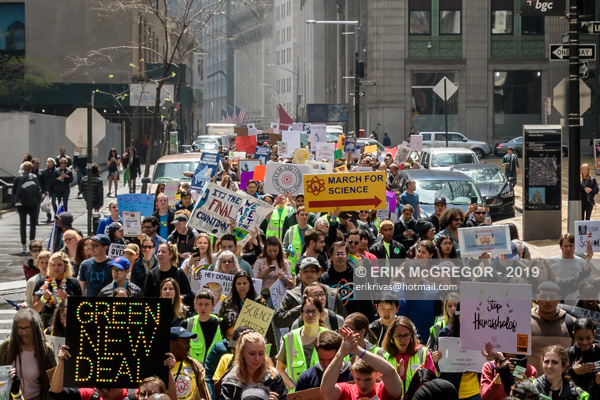 The March for Science New York City event will kick off from Foley Square, adjacent to New York's City Hall, march down Broadway, and end at Pace University's Student Center. At Pace, March for Science will channel the energy of the march indoors by welcoming activists, curious minds, and concerned citizens to engage with the causes and speakers that propelled them to march.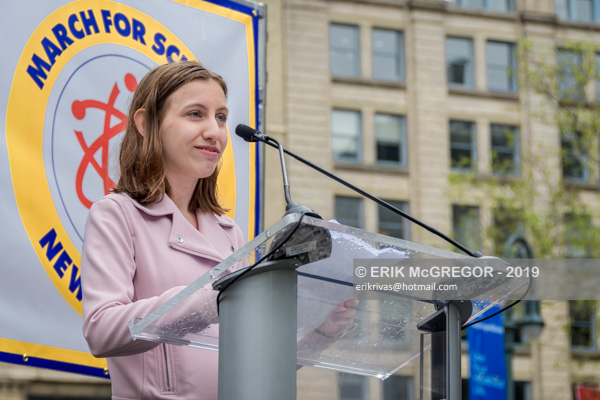 March for Science New York City chose 2019's keynote speakers based on some of the most pressing issues facing science today. The all-women lineup spoke to the urgency of the climate crisis, creating policies that uphold both science and justice like the Green New Deal, and the need to foster a diverse, inclusive scientific community to effectively address these issues.
Dr. Ayana Elizabeth Johnson – marine biologist, founder of Ocean Collectiv, and marine policy expert
Dr. BethAnn McLaughlin – MIT Disobedience Prize Winner and founder of Me Too STEM
Alexandria Villasenor, 13 year-old youth climate activist and co-leader of the U.S. Youth Climate Strike
Aracely Jimenez from Sunrise NYC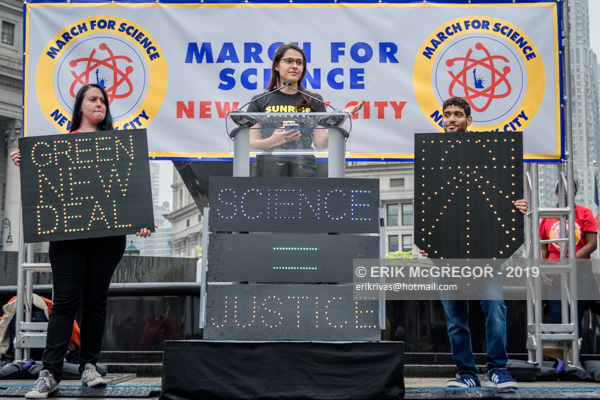 Founded in 2017, March for Science is the largest grassroots community of science advocates in the world. The March for Science network has organized nearly 1000 marches globally, and mobilized millions of supporters in the streets to advocate for science and justice.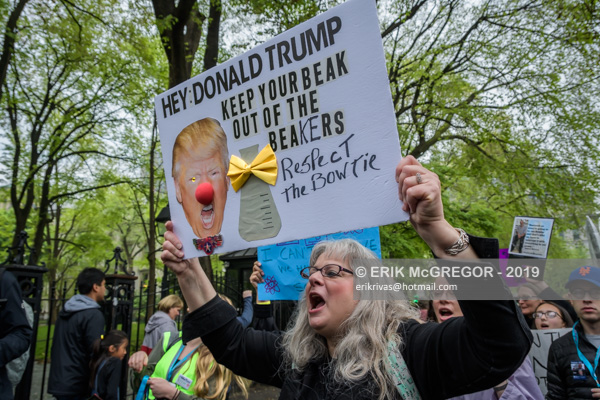 March for Science New York City is a non-partisan platform formed by the greater scientific community. We stand for:
The open access of scientific information to the general public
The use of science for the common good and in the preservation of an informed democracy
The protection of human and environmental rights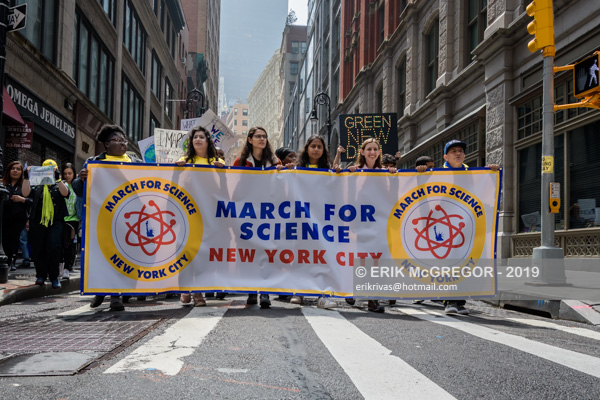 March for Science New York City is 100% staffed by a board of volunteers from several New York City-based academic institutions and community leaders.
© Erik McGregor – erikrivas@hotmail.com – 917-225-8963
PLEASE CONSIDER SUPPORTING MY WORK