New York, NY – Members of the activist group Rise and Resist gathered on October 22, 2020 for a press conference and demonstration outside NBC News and Fox News in Manhattan, holding a banner reading: "EVERY VOTE COUNTS/COUNT EVERY VOTE" and encouraging people to have a voting plan and to make sure they know where and how to vote as the current administration is hard at work suppressing the vote and attacking the validity of mail-in votes.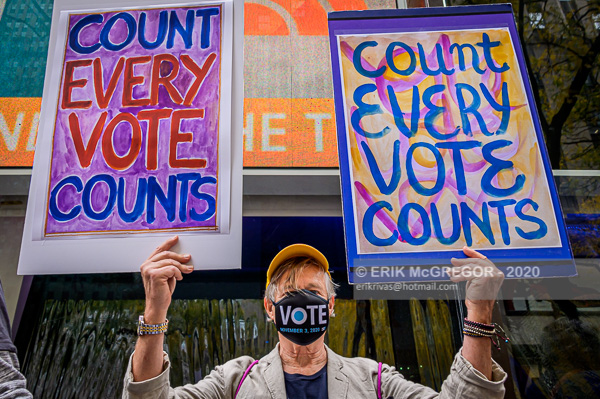 On October 22nd, Trump and Biden will hold the last debate in the 2020 presidential election. In the first debate, Trump attacked the integrity of the U.S. election, spreading falsehoods about the security of voting and misrepresenting cases of fraudulent mail-in ballots.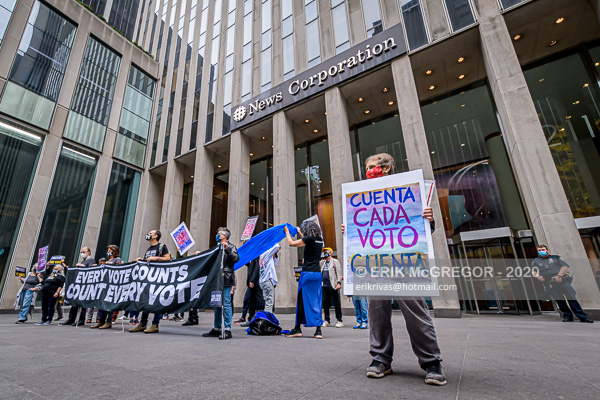 From the start of his campaign, Trump, the Republican National Committee, and assorted Republican strategists and operatives, have been spreading misinformation and trying to suppress the vote. They have incorrectly claimed that mail-in ballots are fraudulent.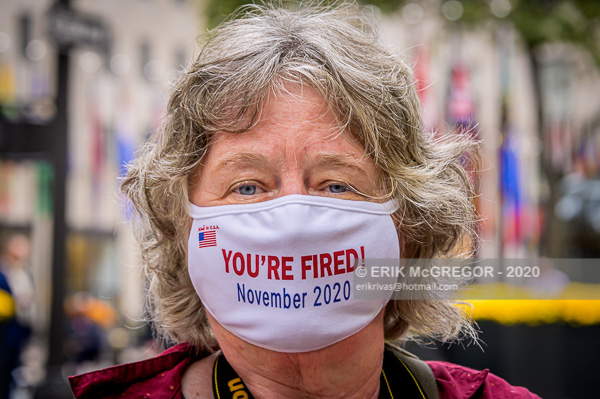 They have passed ordinances and sued to make it more difficult to obtain and complete mail-in ballots. They have stated that they will not necessarily accept the results of the election if they are not announced as the winner on November 3.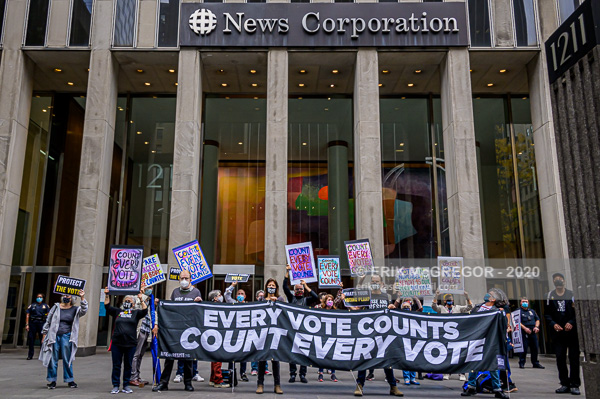 During this debate, NBC must clearly state that EVERY VOTE COUNTS and that it is essential to continue to COUNT EVERY VOTE until one candidate has a clear 270 votes in the electoral college with all votes (in person and mail-in) counted. It may take a week or more to complete the vote count. NBC must reject any suggestion or attempt by Trump to disenfranchise voters who use a mail-in ballot.
Trump and Biden disagree on many subjects – the Climate Crisis, the Affordable Care Act (Obama Care), White Supremacy, Policing, and how to handle the Covid-19 pandemic. U.S. citizens have already started to vote, because they recognize the importance of these issues and the need for change. We encourage every eligible voter to vote, and to insist that their vote be counted.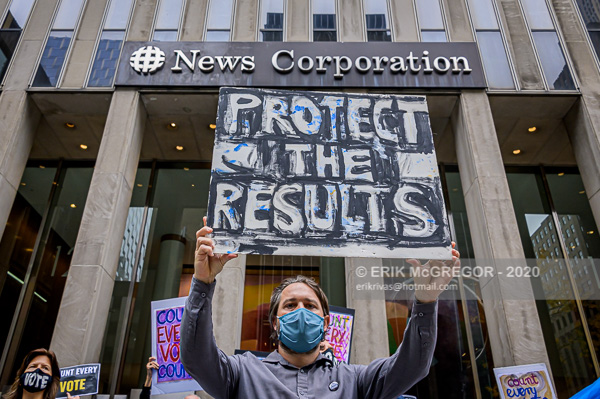 We demand a free and open election. EVERY VOTE COUNTS/COUNT EVERY VOTE. It is essential that the public know that every vote counts, and that the election is not over until the votes are counted.
© Erik McGregor – erikrivas@hotmail.com – 917-225-8963
PLEASE CONSIDER SUPPORTING MY WORK