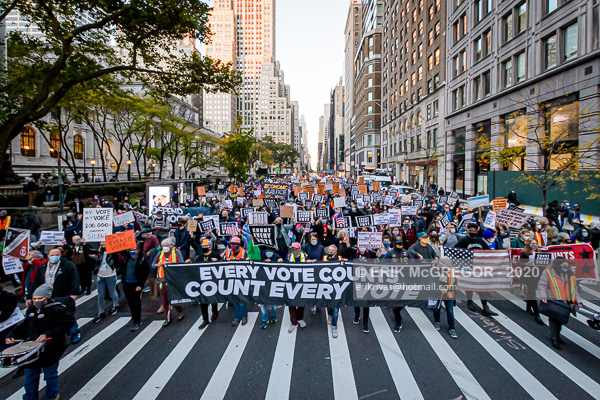 New York, NY – Concerned citizens and members of the NYC Protect the Results Coalition, a group formed by over 90 local community organizations gathered on November 4, 2020 at the steps of the New York Public Library for a rally and march to demand that every vote has to be counted before a state can be "called" for a candidate, after Trump's alleged intention to claim a victory before the results are in.
The basis of American democracy is that we choose our leaders – our leaders do not pick their voters. We stand proud to defend that right.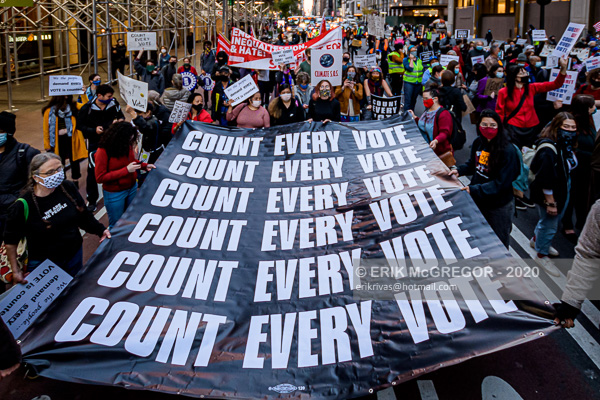 And so, we the people will march tonight to stand for every vote in every corner of the country be counted – for justice, for fairness, for our democracy.
A record number of voters have turned out and their votes are what decides the outcome. This is how our country was built, this is our democracy, and we proudly stand to uphold it.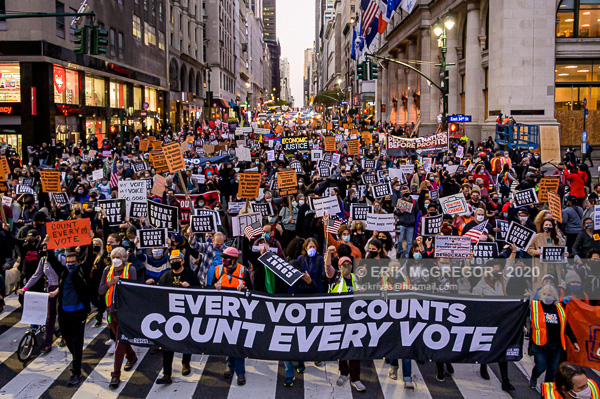 We will continue to stand up for American democracy until every vote is counted. As Justin Hendrix, organizer, says "We are grocery clerks, teachers, nurses, community organizers, parents, neighbors and we stand together to protect and celebrate democracy".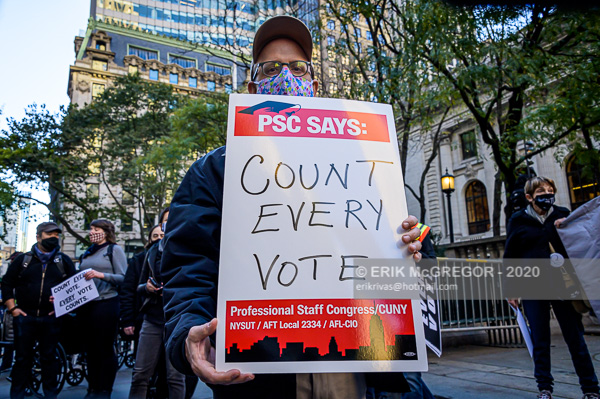 While the national Protect the Results coalition is not mobilizing all of its nationwide events today, we join a number of cities that are moving forward.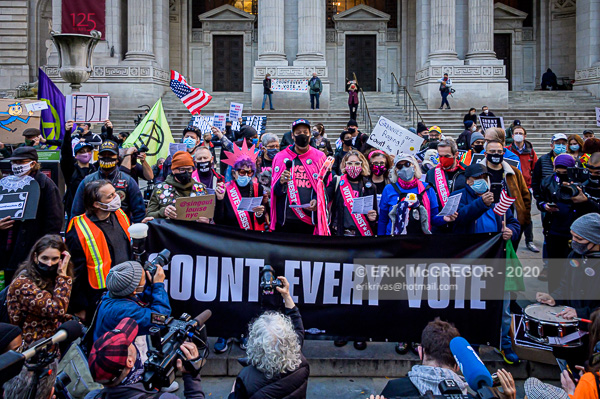 We know that Donald Trump may say and do anything he can to cling to power—and that's why the entire coalition will remain vigilant in the days and weeks ahead. We are mobilizing in New York in solidarity to ensure every vote is counted and respected, in every precinct across the land.
This first rapid-response action will include visual elements such as banners, music and a march. All participants must wear masks.
© Erik McGregor – erikrivas@hotmail.com – 917-225-8963
PLEASE CONSIDER SUPPORTING MY WORK