Brooklyn, NY – Political activist groups, local elected officials and concerned citizens gathered outside the United States District Court for the Eastern District of New York in Brooklyn on October 14, 2020 as part of the nation wide coordinated protests to publicly, and vocally oppose any hearings or confirmation of any new Supreme Court justices until after the inauguration of the next president.
The coalition of law students, in partnership with community-based organizations, will be hosting a masked, socially distanced rally near the Brooklyn Federal Courthouse as part of the People's Parity Project Day of Action to demand the open seat created three weeks ago by Justice Ruth Bader Ginsburg's passing remains vacant until after the inauguration in January.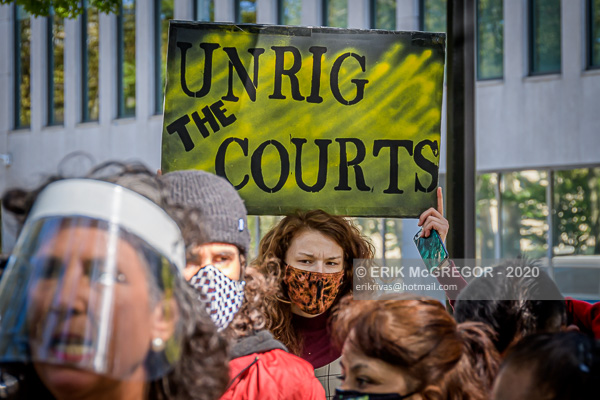 Participants in the rally demand that the Senate halt this rushed nomination and confirmation process. Rushing to confirm a new justice to the Supreme Court risks destroying its legitimacy in exchange for a partisan political win.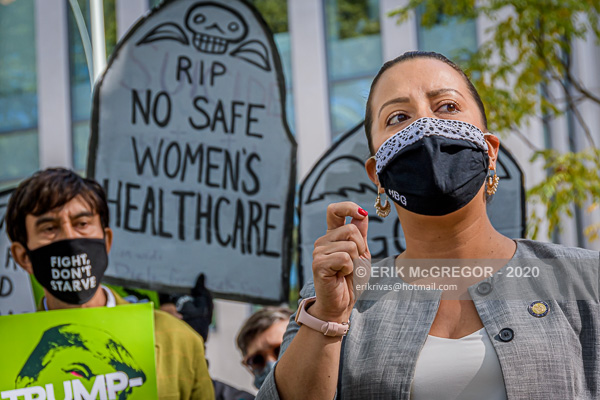 The integrity of the election is likewise at stake should the Senate rush to confirm a new justice. During a global pandemic which has taken the lives of over 210,000 Americans and left thousands out of work and struggling to pay rent and bills, the Senate has yet to pass another stimulus bill.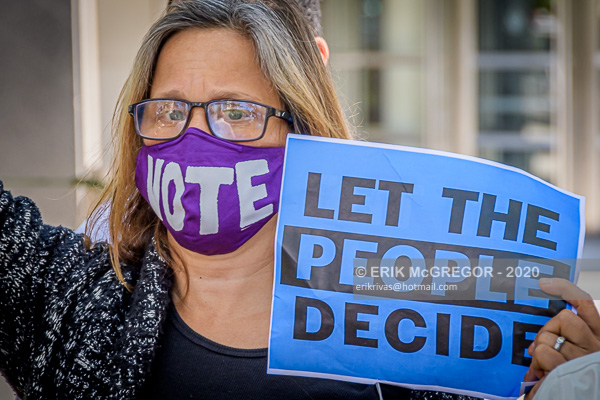 Even now with an election less than a month away, they continue to plan their hearings on Judge Amy Coney Barrett, choosing to jeopardize the health and safety of everybody around them and the public at large.
With so many rights at stake – LGBTQ rights, reproductive rights, healthcare, voting rights, and more – as well as the Court's legitimacy in question, this confirmation must be deliberate and thoughtful. The people are owed a democratic say in the next appointment.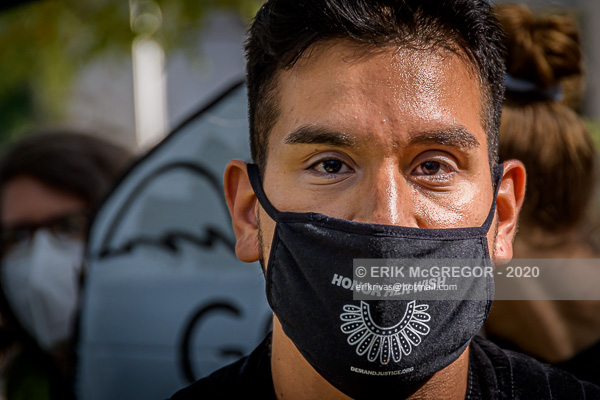 This action is also to voice our disapproval of Amy Coney Barrett as the nominee. Her judicial philosophy, history, and beliefs stand in direct opposition to the many socially just human rights which we unfortunately must continue to fight for.
© Erik McGregor – erikrivas@hotmail.com – 917-225-8963
PLEASE CONSIDER SUPPORTING MY WORK