Brooklyn, NY – Hundreds of protesters made their way toward Barclays Center in Brooklyn on May 29, 2020 to demonstrate against police brutality in the wake of George Floyd's death while in police custody in Minneapolis.
Derek Chauvin, the police officer kneeling on George Floyd's neck — seen on a video of which sparked nationwide outcry — has been arrested and charged with third-degree murder and manslaughter, Minnesota officials said Friday.
According to a criminal complaint, Officer Derek Chauvin kept his knee on Floyd's neck for more than 8 1/2 minutes, including 2 1/2 minutes after Floyd became unresponsive.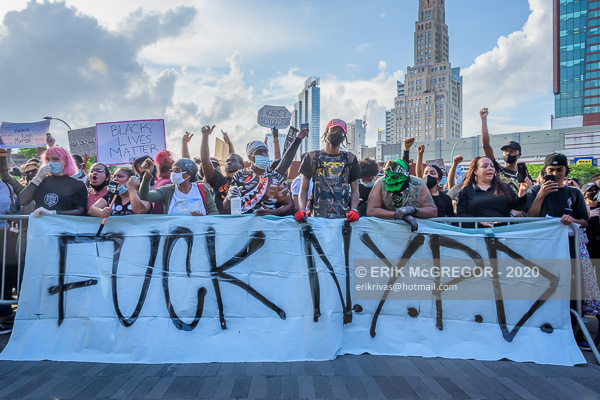 Activists in New York are showing solidarity with the activists and folks on the ground in Minneapolis who are protesting the sadistic murder of George Floyd by Minneapolis police officer Derek Chauvin.
Cities across the country are picking up the call for a National Protest "to stop the racist murder and violence that this administration has willfully unleashed" on the many people trapped in jails, prisons, and detention centers many of which are becoming death camps in this time of the Covid-19 pandemic.
The horrific videos, as well as the current COVID19 pandemic – shows what Black people have known for centuries – in a society built upon white supremacy, Black bodies are seen as disposable. But we say NO! BLACK LIVES WILL ALWAYS MATTER! We demand justice for George Floyd, his children and family.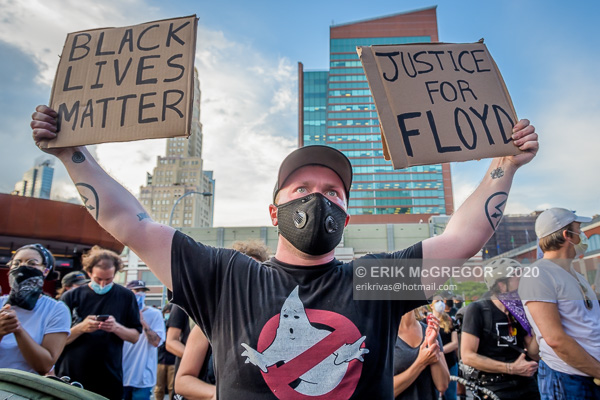 Justice for ALL BLACK LIVES taken by police murder, vigilantes and mobs. We demand justice for the survivors, Blacks folks who were maimed, disabled, and traumatized by police and agents of the state.
National Day of Action to stop the racist murders and the violence committed on Black and brown communities by this racist administration.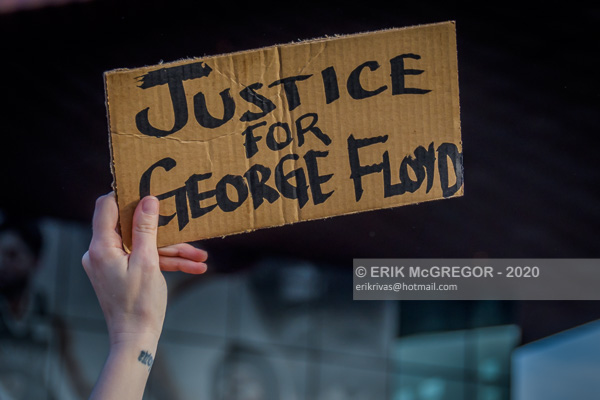 During this pandemic, we've seen a horrible rate of COVID-19 infections in jails, prisons, and detention centers, and our administration has done nothing about it. And just in the month of May, we've seen the murders of Ahmaud Arbery, Breonna Taylor, and George Floyd.
© Erik McGregor – erikrivas@hotmail.com – 917-225-8963
PLEASE CONSIDER SUPPORTING MY WORK