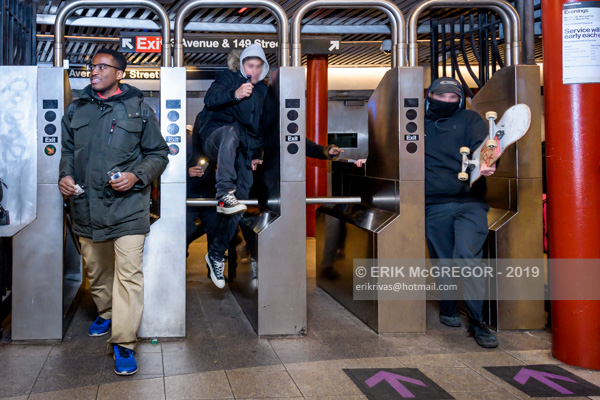 New York, NY – Over a thousand people gathered at the Adam Clayton Powell State Office Building Plaza and marched through Harlem and the South Bronx on November 22, 2019 to voice their outrage at the conduct of the NYPD, protesting what they see as blatant acts of police brutality. The march came several days after a video emerged on social media showing NYPD officers arresting churro vendors inside city subway stations.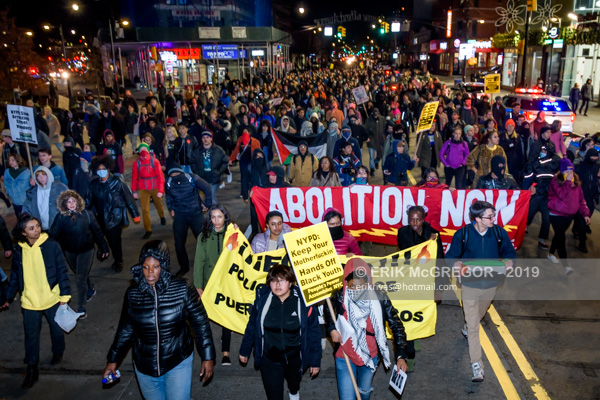 All over this city, police are hunting for Black and brown people on the subways. Every day a new image of this violence appears: cops punching and pulling guns on teenagers, arresting churro vendors, tackling kids for selling candy, dragging people for resting on a bench.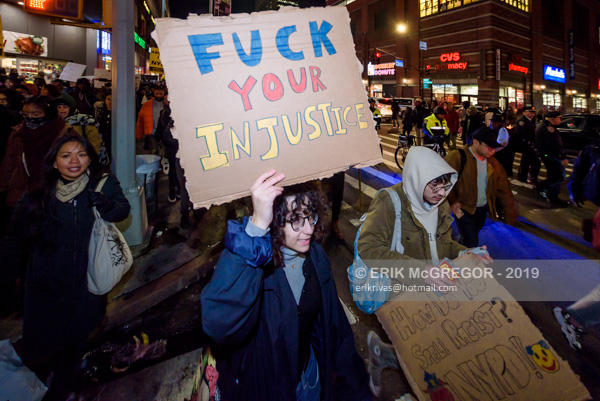 With 500 new cops on the MTA, intensifying police violence against our people, accelerating gentrification, and the city council's approval of 11 billion dollars for new jails, we refuse to tolerate this criminalization of poverty any longer. We are fighting back by any means necessary.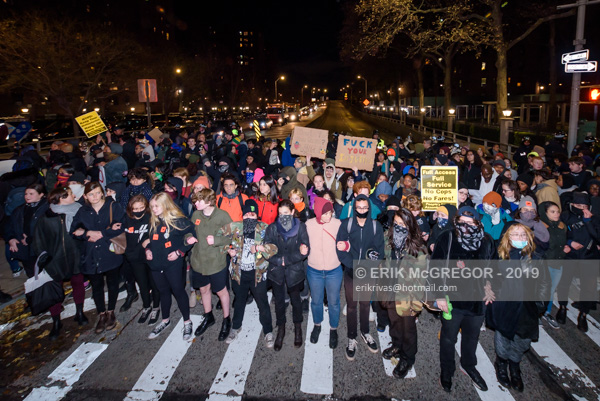 We are drawing on our own legacies of struggle here in New York, especially the Black Radical Tradition of Harlem itself. And we are looking at struggles popping off around the world by Black, brown, and Indigenous people in Haiti, Chile, Ecuador, Lebanon, and beyond.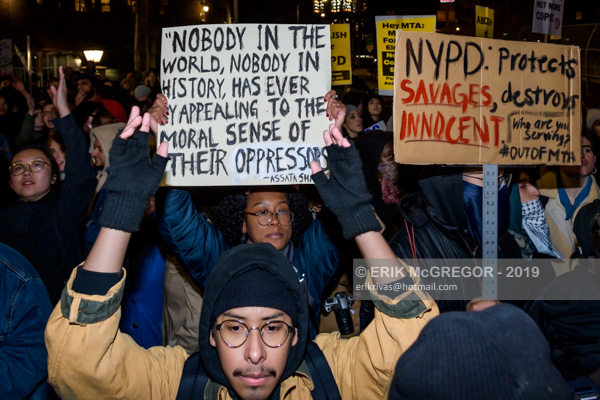 The city is investing 250 million for new cops on the trains, and 11 billion for new jails? We demand the removal of the NYPD from the subways. And we say that those funds should go to fixing the MTA and making it free, as well as repairing NYCHA–not the continuing harassment, detention, and brutalization of our people.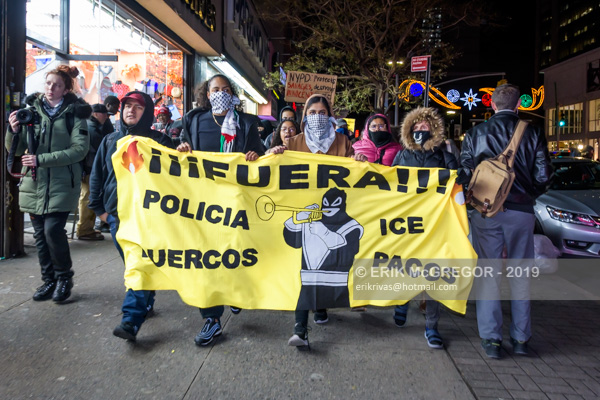 This action is convened by a city-wide coalition of groups who share a politics of abolition, reparations, decolonization, community-self defense, and community self-determination. This coalition is independent of non-profit organizations and elected politicians.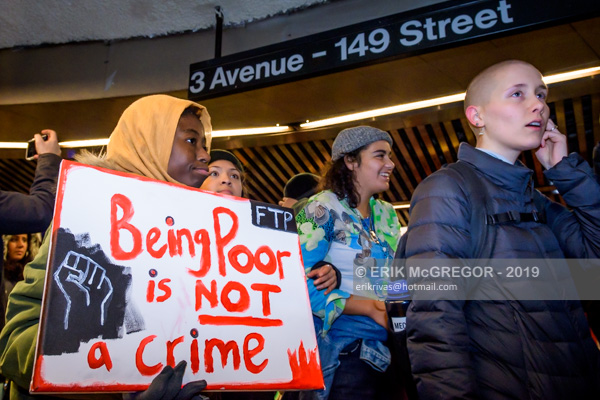 Conveners:
Why Accountability
Take Back the Bronx
NYC Shut it Down
Copwatch Patrol Unit
Decolonize This Place
Crystal House BK
Indigenous Kinship Collective
Comité Boricua En La Diaspora
People's Power Assembly NYC
Mi Casa No Es Su Casa
South Asia Solidarity Initiative
Within Our Lifetime/United for Palestine
© Erik McGregor – erikrivas@hotmail.com – 917-225-8963
PLEASE CONSIDER SUPPORTING MY WORK