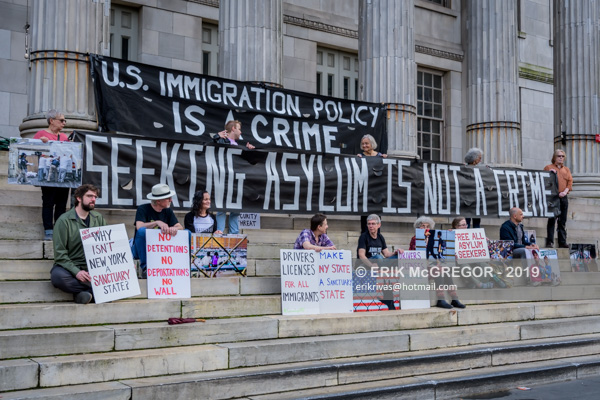 Brooklyn, NY – Members of the local activist group Rise And Resist organized a silent protest on May 10, 2019 at Brooklyn Borough Hall, calling on the Trump administration to immediately process all asylum seekers.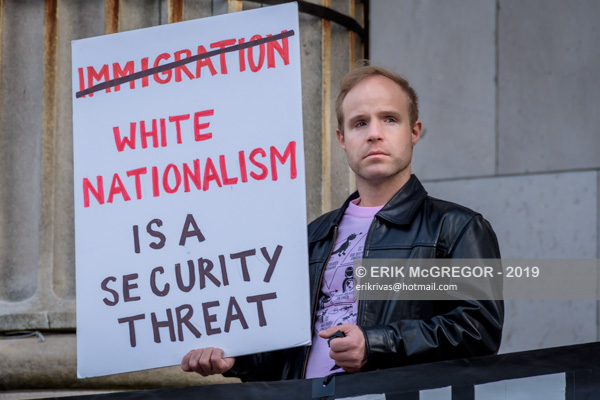 Our message is that there is no national security emergency on the border; there is a humanitarian emergency that can not be remedied by building a wall, militarizing the border, or building detention camps/prisons. Immigrants are not a threat; they make New York great.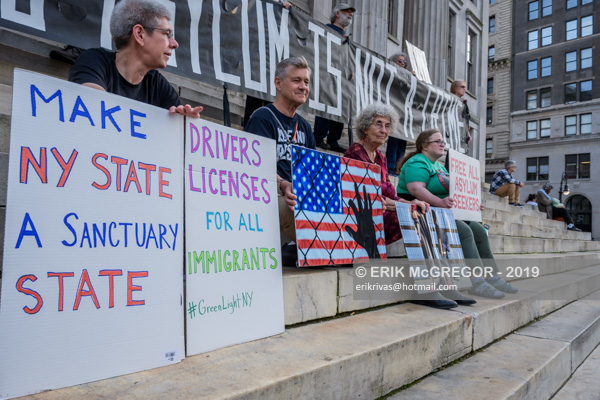 Seeking asylum is not a crime, it is a right guaranteed by the Universal Declaration of Human Rights. It is also established in U.S. law. Yet our government treats asylum seekers not only as criminals but as enemies of the state.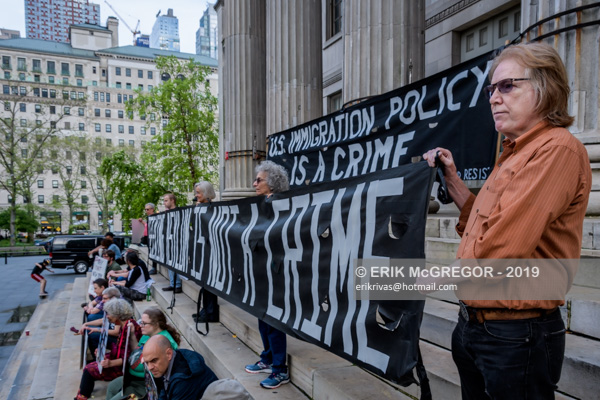 Join Rise and Resist in front of Brooklyn Borough Hall (Joralemon St. near Court St.) to protest U.S. immigration policy and New York's complicity with that policy. New York should be a true sanctuary state.
We will carry banners, photographs, and placards to remind everyone that there are thousands of refugees being prevented by the U.S. Department of Homeland Security from legally seeking asylum at a port of entry.
© Erik McGregor – erikrivas@hotmail.com – 917-225-8963
PLEASE CONSIDER SUPPORTING MY WORK