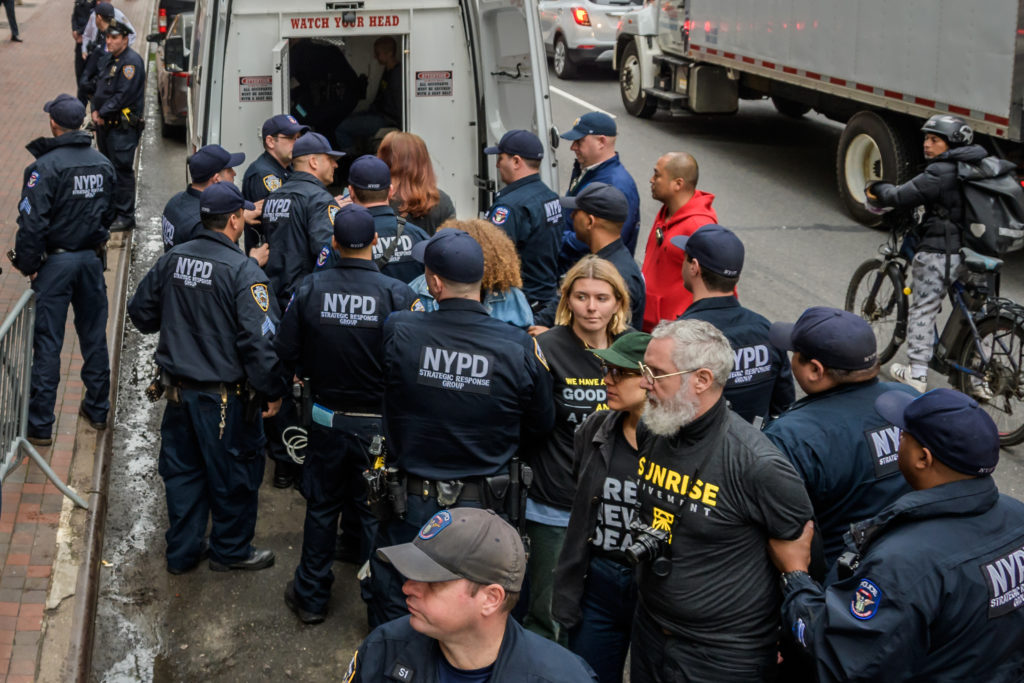 New York, NY – Days after four NYC Members of Congress — Representatives Maloney, Nadler, Clarke, and Velazquez — attended a Green New Deal Town Hall to show their support for wide-sweeping action to combat the climate crisis and inequality, 7 members of Sunrise NYC were arrested outside of Senator Chuck Schumer's midtown office building on April 30, 2019 after blocking the entrance doors in an act of civil disobedience, demanding that the Senator join his colleagues and back the Green New Deal.
The arrests represent the climax of a campaign waged by Sunrise NYC to get the top Democrat in the Senate to co-sponsor the Green New Deal resolution since it was released in February.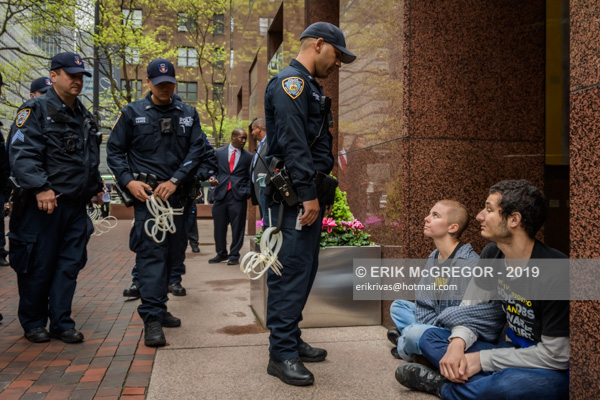 "New York is home to the Senate Minority Leader," said Matthew Miles Goodrich, New York Director of Sunrise, "but New Yorkers are wondering — where is the leadership? With only 12 years left to avoid catastrophic damage to our communities here in New York, Senator Schumer needs to back the Green New Deal."
More than fifty New Yorkers joined the Tuesday morning protest, most carrying the Sunrise Movement shield or a sign supporting the Green New Deal.
Those rallying found the doors to Senator Schumer's office building to be locked, and so began to share stories about the urgency of the climate crisis and why New Yorkers need a Green New Deal.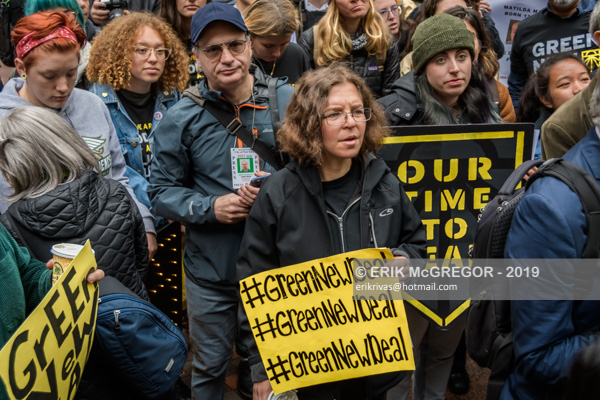 When police asked protestors to move, 7 of them remained in the doorways, blocking entry to the building.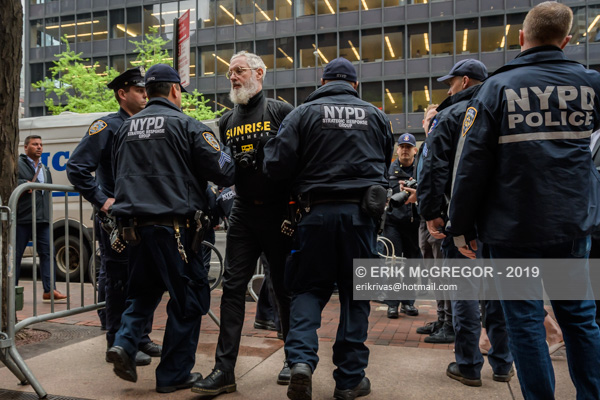 Sunrise is building an army of young people to stop climate change and create millions of good jobs in the process. We are exposing the urgency of the climate crisis and demanding solutions at the scale and speed of the problem.
© Erik McGregor – erikrivas@hotmail.com – 917-225-8963
PLEASE CONSIDER SUPPORTING MY WORK