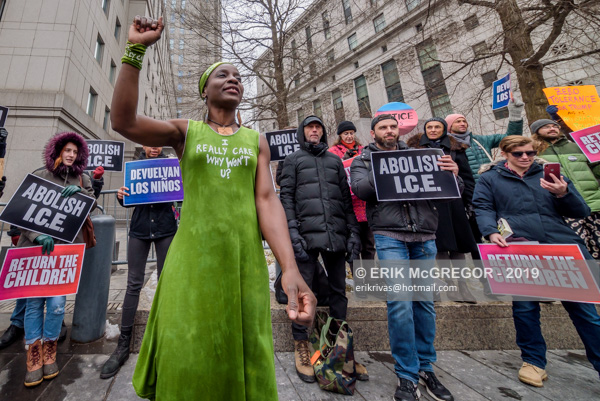 New York, NY – Patricia Okoumou the woman who climbed the Statue Of Liberty last year was ordered to appear in federal court on March 1, 2019 after the prosecutors attempted to revoke Patricia's bail and put her behind bars before her sentencing date of March 19th for violating the terms of her release when she climbed CEO Juan Sanchez's Southwest Key Detention Center in Texas.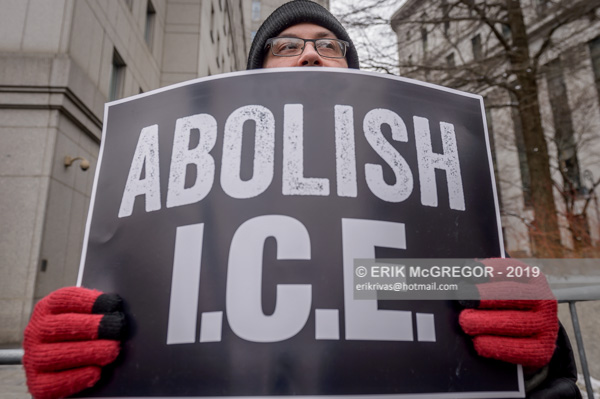 Miss Okoumou was released under the conditions of surrendering her passport and a travel restriction forbidding her to travel outside the 5 boros.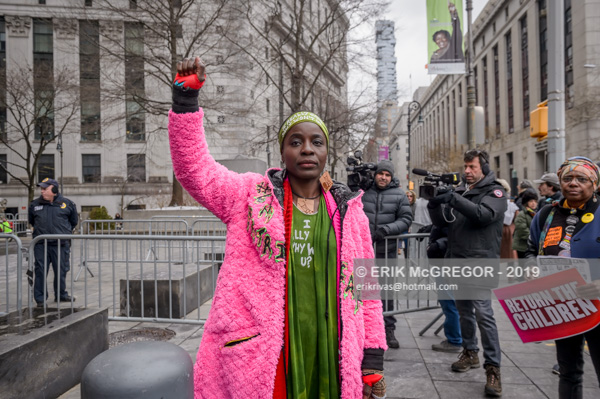 At the height of the outrage against the U.S. government's separation of migrant children at the border, Patricia Okoumou climbed the Statue of Liberty on July 4, 2018. She said, "When I climbed the Statue of Liberty, I wanted to express the urgency of stopping our government's reprehensible and inhumane treatment of migrant children … I wanted no one to forget that children have been forced into cages and that we must do everything we can to stop the imprisonment of children … Parents are torn apart with grief and very little has been done to unite the families."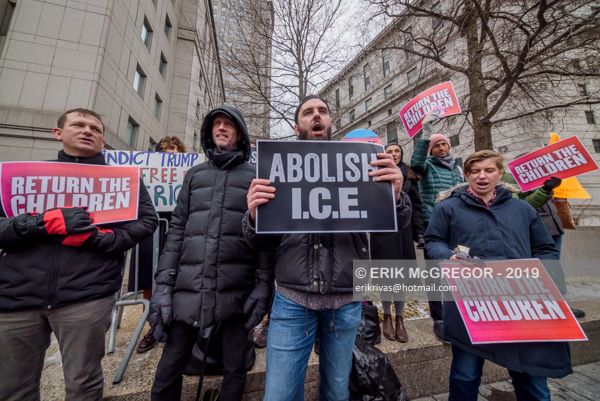 A large number of supporters held a demonstration outside the U.S. Southern District Court of Manhattan to support Patricia the courageous resister protesting the separation of migrant children at the border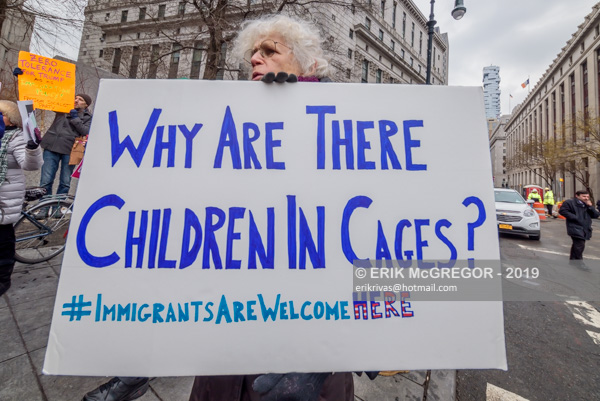 Patricia was bench-tried in Federal court on December 17, 2018. That afternoon Patricia was found guilty of three misdemeanors: trespassing, Interference of government function, and disorderly conduct. Judge Gabriel Gorenstein stating that the protester's political and moral motivation did not "Trump" the law.
After the guilty verdict was read, Patricia said, "We stand on the right side of history. I am not discouraged. Migrant children came to this country … to seek happiness, freedom, and liberation. Instead of welcoming them … what we showed them is [sic] cages. So if I go in a cage with them, I am on the right side of history."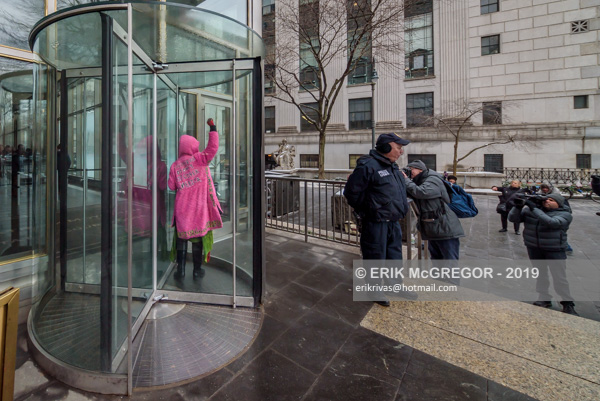 Patricia will be sentenced on March 19th at the U.S. Courthouse, 500 Pearl St., Manhattan at 9:30 AM. She faces up to 18 months in prison.
© Erik McGregor – erikrivas@hotmail.com – 917-225-8963
PLEASE CONSIDER SUPPORTING MY WORK