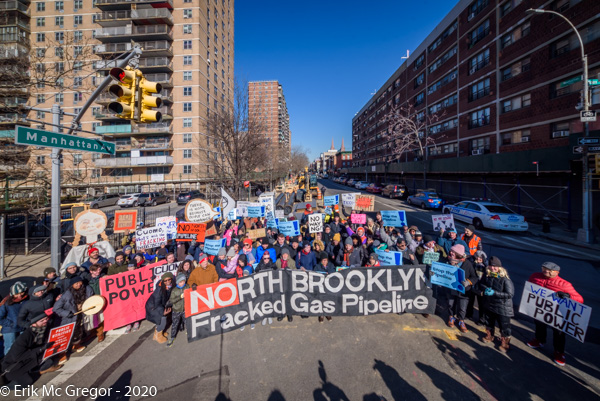 East Williamsburg, NY – Community members from across North Brooklyn rallied at Manhattan Avenue and Moore Street near the construction site of National Grid's controversial Metropolitan Reliability Infrastructure (MRI) project shutting down construction for the day on February 15, 2020. Community calls for immediate, permanent halt of construction and on Mayor De Blasio, and Governor Cuomo to oppose project.
The MRI project is a new 30inch high-pressure fracked gas transmission pipeline through Brooklyn destined for a National Grid depot on Newtown Creek, where the company also wants to expand its LNG facility and begin transporting LNG in and out by truck.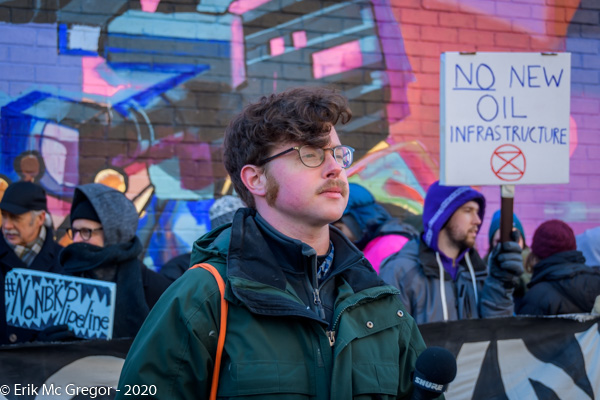 "We are standing together. East New York and Brownsville, Bushwick, Williamsburg and Greenpoint," said Greenpoint resident Kevin LaCherra. "Every neighborhood in this city. Every community in this state. Join us. We're gonna shut this down."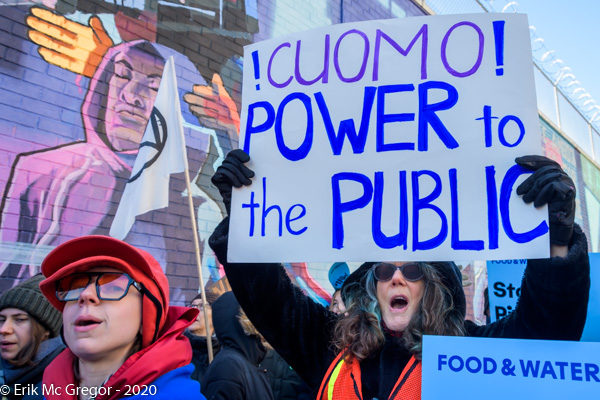 The sheer possibility of encountering an enraged and engaged public was enough for National Grid to buckle and halt construction on Saturday.
The community called on National Grid to permanently halt construction of the pipeline. They also called on Mayor de Blasio and Governor Cuomo to stand with the community and oppose National Grid's proposed rate hike to pay for the projects.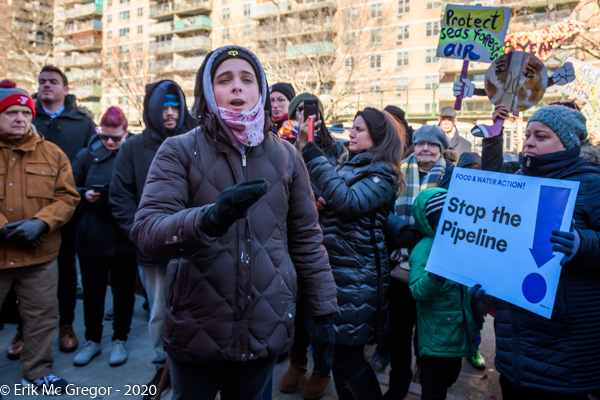 "While we have to pay for a brand new pipeline right now, it is the youth who will be paying for the pipeline for the rest of their lives, by sacrificing the possibility of a livable future in exchange for short term profit fueled by corporate greed," said Maggie Berke with Sunrise NYC. "We know that a different future is possible, one rooted in renewable energy, a just transition and green jobs, and this is the future we deserve."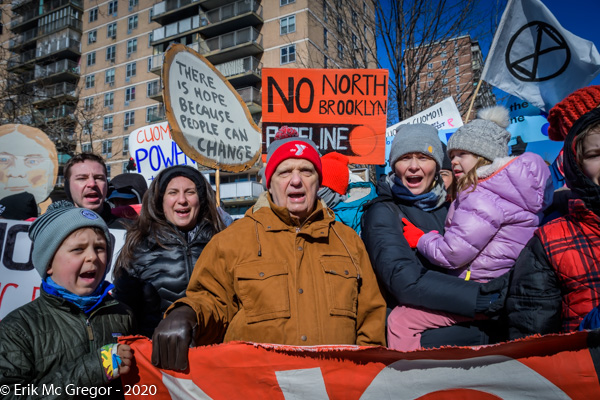 National Grid is asking for 185 million ratepayer dollars to finish construction of the pipeline in Bushwick and continue it into East Williamsburg and Greenpoint. They're also asking for an additional 108.5 million ratepayer dollars to expand their Greenpoint LNG facility and begin transporting LNG in and out by truck through Brooklyn, Queens and the Bronx to Massachusetts and Long Island.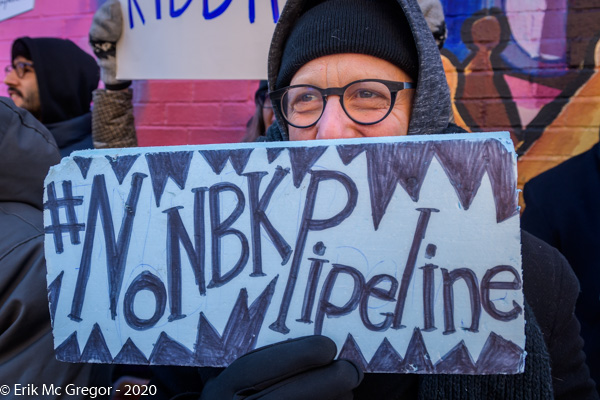 "If Mayor de Blasio and Governor Cuomo won't be real climate leaders and stop this pipeline, the community will," said Kim Fraczek, local Bushwick resident and director of Sane Energy Project. "This is just the beginning of community opposition to not only this pipeline, but all of National Grid and Con Ed's fracked gas infrastructure expansions."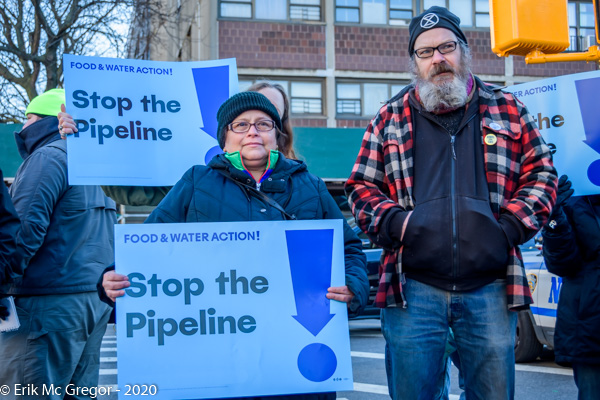 "I was one of the many thousands of people National Grid used as pawns in their corporate manipulation campaign to extort the city into approving their massive infrastructure expansion," said Sessa Tate with Democratic Socialists of America EcoSocialists. "This kind of thing would never happen if public utilities were publicly owned."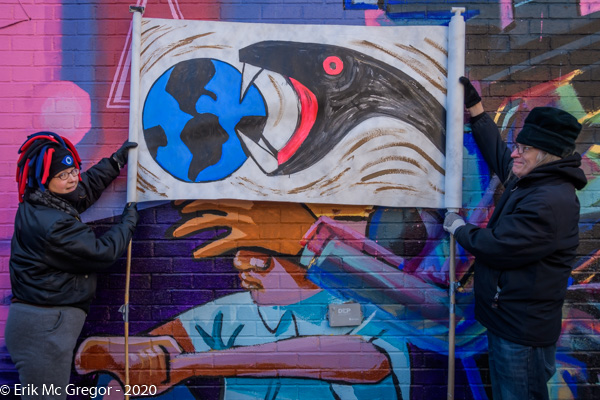 We saw today that the mere specter of the community's collective action is enough to halt construction; today proved that the community's tireless dedication to environmental preservation and justice will undoubtedly put a stop to National Grid's destruction.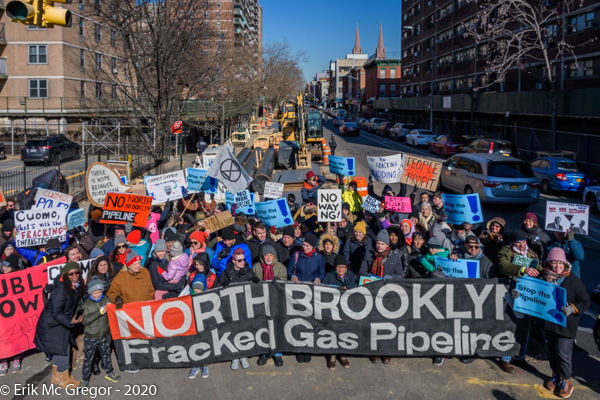 At the end of the rally, community members stood in front of the empty construction site chanting "We say no".
© Erik McGregor – erikrivas@hotmail.com – 917-225-8963
PLEASE CONSIDER SUPPORTING MY WORK