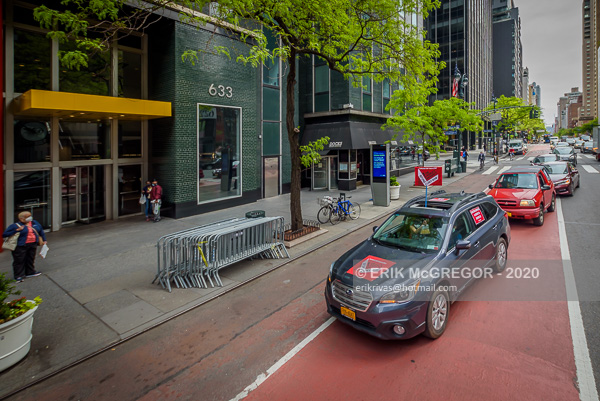 New York, NY – PSC-CUNY members, faculty, staff and students gathered outside CUNY Headquarters to hold the "Caravan to save jobs and fund CUNY", a loud motorized protest against CUNY's preemptive layoffs of contingent workers and for CUNY funding driving while honking around Governor Cuomo's office and the infamous "Billionaires Row".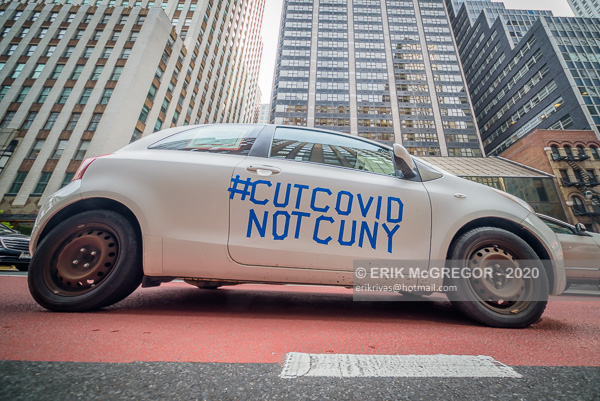 The City University of New York is issuing internal guidance across various campuses to plan for budget cuts ahead of anticipated spending reductions totaling more than $10 billion statewide. As adjunct professors expected, they're on the chopping block first.
To prepare for the "worst-case scenario, CUNY will be issuing non-reappointment letters to all one-semester adjuncts," by the contractual deadline, May 15th. Department chairs may be able to rehire adjuncts again, depending on efficiency, and cost savings.
Since then, PSC president Barbara Bowen has negotiated with CUNY administrators to extend that deadline to May 29th, union spokesperson Fran Clark confirmed. The union is demanding no member employee layoffs be made. They also called on CUNY not to challenge unemployment applications and extend health insurance programs until 2021.
The Cuomo administration faces $13.3 billion in revenue loss and without more federal cash plans to make spending reductions of $10.1 billion, including $8.2 billion on localities.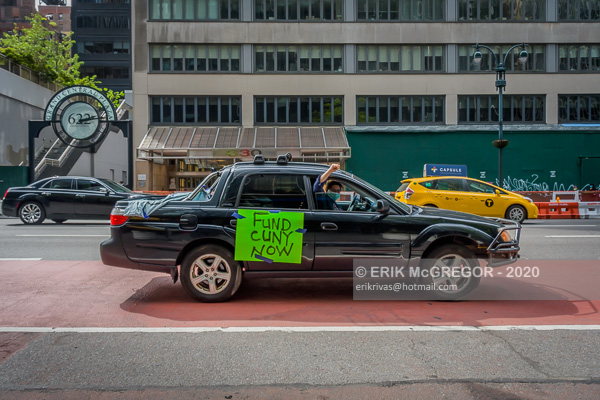 It's unclear how many non-reappointment letters have already been sent across both four- and two-year colleges as a part of broader cost-savings measures. CUNY has said the city has proposed cutting $31.6 million in the upcoming fiscal year.
Brooklyn College's administration has already requested program directors submit plans for a 25 percent course reduction for the fall. PSC says City College is being asked to cut 25 percent of their adjunct budget, and the College of Staten Island is planning for 35 percent in adjunct reductions.
A proposed $20 million in cuts could slash the Accelerated Study in Associate Programs, a program supporting low-income students since 2007, according to Councilmember Fernando Cabrera. A CUNY budget memo distributed to the PSC in April said up to $95.3 million could be cut from the system.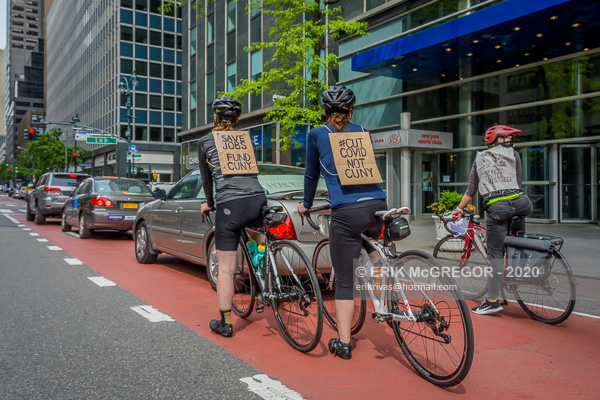 Yet as CUNY campuses prepare to layoff hundreds of adjuncts, across 20 locations, the education system has received nearly $237 million in relief funds from the CARES Act, with about half set aside for emergency financial aid for students, according to estimates the PSC gleaned from The Chronicle of Higher Education.
© Erik McGregor – erikrivas@hotmail.com – 917-225-8963
PLEASE CONSIDER SUPPORTING MY WORK