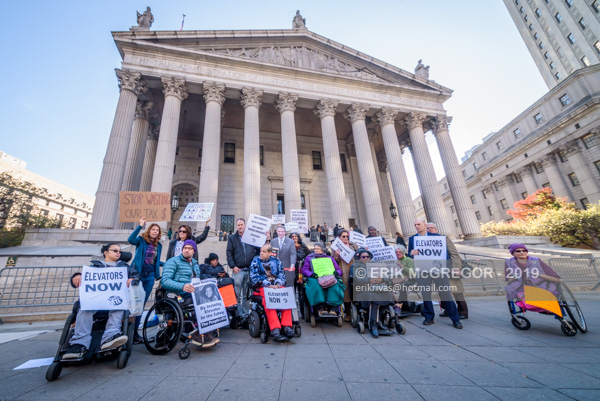 New York, NY – Disability advocacy groups and members of the plaintiff gathered on November 6, 2019 outside the New York County Courthouse to rally before the hearing with Judge Shlomo Hagler for their righteous lawsuit mandating elevators in every New York City subway station and to demand true MTA system accessibility.
The MTA's recent 70-station announcement for elevator installation still leaves the system 60% inaccessible — with the elevators that do exist constantly breaking down or malfunctioning.
Plus, the announcement lacked the crucial demand from the disability rights movement: that the MTA sign a legally binding commitment to create accessible stations.
Without that, the MTA accessibility announcement could end up being another unfunded promise.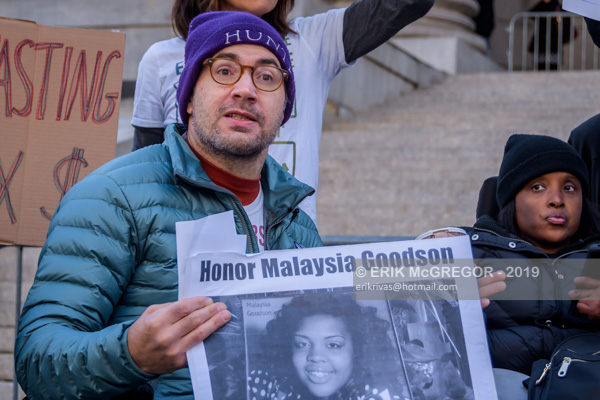 "The MTA has offered only non-binding settlements, pleading poverty," explained Sasha Blair-Goldensohn, who uses a wheelchair and is one of the lawsuit's plaintiffs.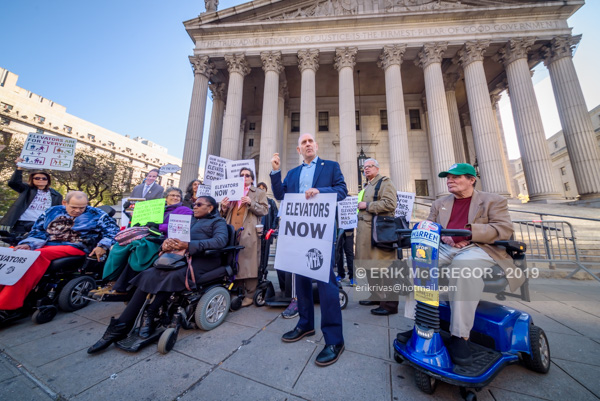 "We've rejected those 'trust-me' proposals because they're worthless. They are only words on paper until Cuomo, who controls the MTA, allows the lawyers to commit."
© Erik McGregor – erikrivas@hotmail.com – 917-225-8963
PLEASE CONSIDER SUPPORTING MY WORK