Queens, NY – Trans people and their allies marched through Jackson Heights and Corona on July 8, 2019 for the eight annual Trans Latinx March demanding an end to transphobic violence and discrimination and call for an end to the criminalization and detention of TGNCIQ (transgender, gender non-conforming, gender expansive, intersex, and queer) people.
The march is organized each year by TRIP Queens, the trans justice project of immigrant activist group Make the Road New York. The Trans Latinx March aims to promote awareness that trans people live in the neighborhood and are part of the community.
This event aims to celebrate the diversity of our community members. It is a space that creates visibility and awareness about the existance and resistance of Trans, gender non-binary, and queer communities, and it also a space where members demand rights for our people.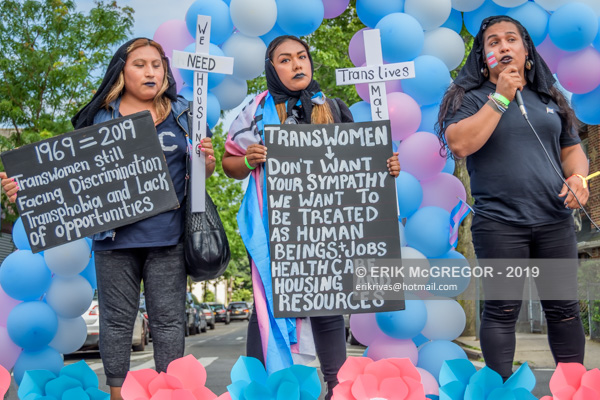 This year our focus is to send a clear message to the Jackson Heights community that the time is now to end the pipeline into criminalization and detention for our trans, nonbinary and queer siblings. From sex workers rights to fighting against the backers of hate, we gather to demand justice for all!
Several hundred marchers, including many in traditional Latino dresses, started the parade at Make the Road New York's 92-10 Roosevelt Ave. office and then walked up Roosevelt to Junction Boulevard and back down 37th Avenue.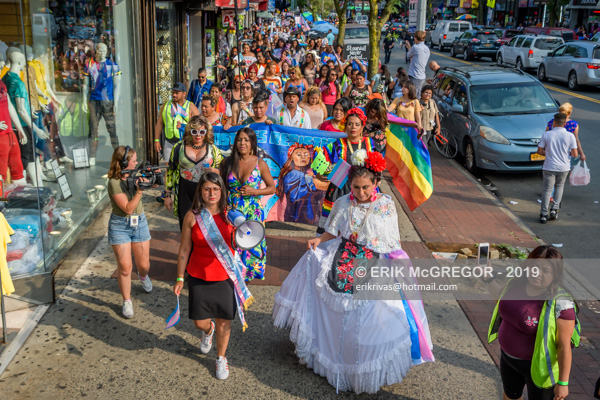 While the Jackson Heights neighborhood has one of the largest LGBT Communities in New York City, the trans community remains vulnerable to discrimination, hate and violence.
Transgender individuals face prejudice not only from the general public, but from the Lesbian, Gay, and Bisexual segments as well, making events like the Trans Latinx March all the more important.
The march struck a somewhat more serious tone than the Queens Pride parade in Jackson Heights last month. The marchers passed by a shrine of trans people who have been killed in the United States over the past year, and many marchers carried posters decrying transphobia.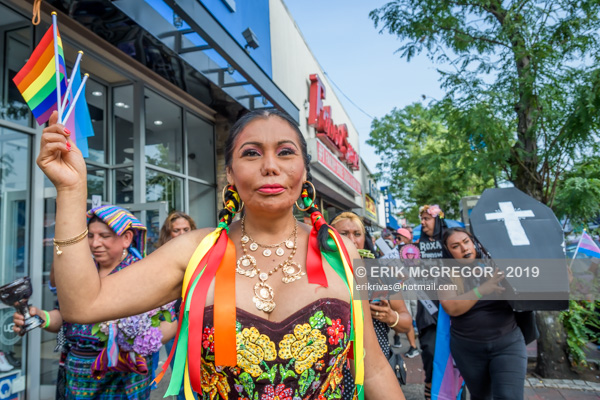 This event is aimed at celebrating the diversity of our community members. It is a space that creates visibility, awareness about the existance and resistance of Trans, gender non-binary, and queer communities, and demands the rights of the TGNCIQ community so we can have social equality and stop transphobia and homophobia.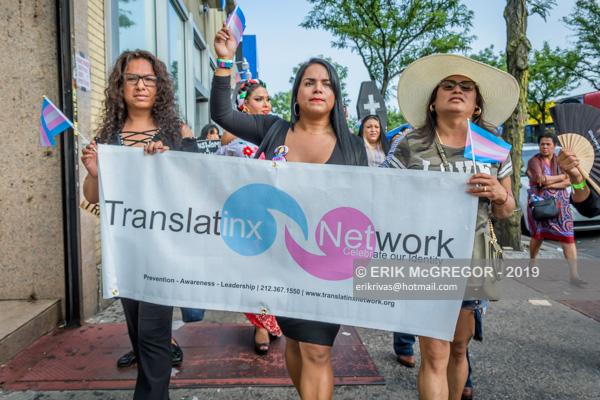 In past marches, we have had the support of Trans led and community organizations whose mission secure and create a safe and healthy city for our members and some elected officials. This is the reason why we invite you to join this important and resilient march.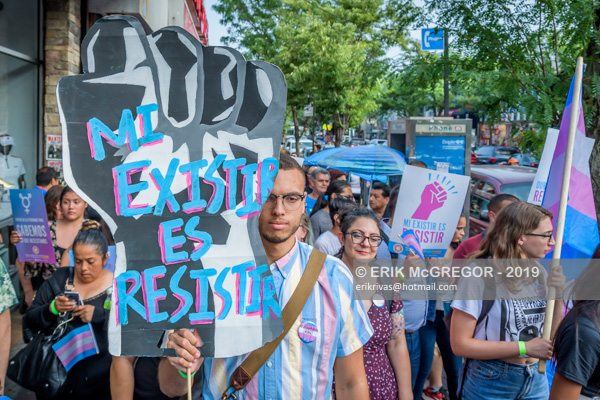 Co-Hosts List:
Make The Road New York
New York Anti Violence Project
Violence Intervention Program, Inc (VIP)
TransLatina Network
Colectivo Intercultural TRANSgrediendo
Caribbean Equality Project
LGBT Network Queens LGBT Center
Pride for Youth – PFY
Oasis Nyc Latino LGBTS Wellness Center
Fifty years ago, in the Stonewall Riots, Marsha P. Johnson and Silvia Rivera fought to make visible the struggle of Black and Brown transwomen — but today transgender people of color still disproportionately face hate violence and discrimination in the streets, and in accessing decent housing, healthcare, jobs and more.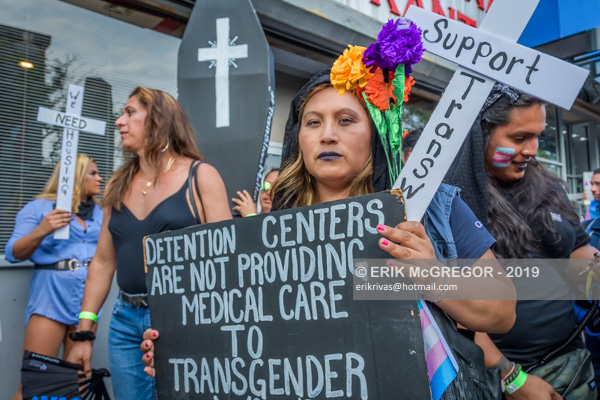 In recent years, there has been a spate of violence against trans-latina women. Just last week, an organizer and member of MRNY survived transphobic violence on the streets of Jackson Heights.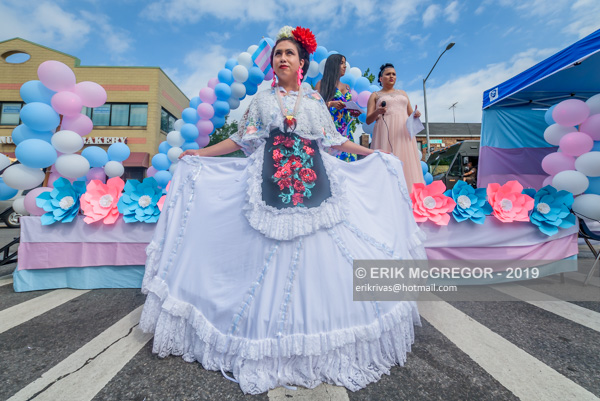 Community members will march together to denounce such actions and continue to show their resilience, demanding an end to transphobia and queerphobia. Marchers will give tips to members of the community on how to protect and support transwomen when they face violence in our streets.
© Erik McGregor – erikrivas@hotmail.com – 917-225-8963
PLEASE CONSIDER SUPPORTING MY WORK