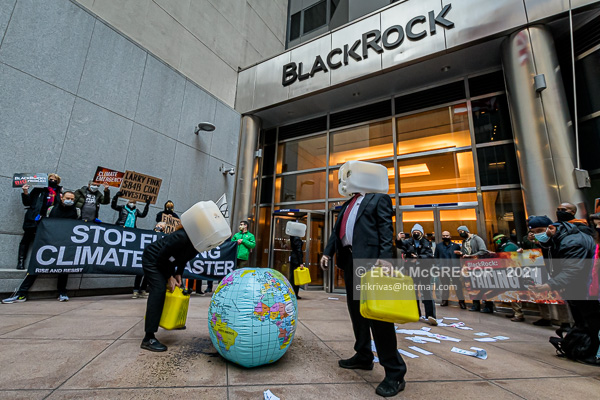 New York, NY – Climate activists with Stop the Money Pipeline held a rally in midtown Manhattan on March 3, 2021 first at BlackRock's HQ and then march to JP Morgan Chase' HQ to protest two of the world's biggest funders of climate destruction in their opinion- to urge the two companies to end their support for the dangerous proposed Line 3 pipeline project, and stop funding fossil fuels and forest destruction.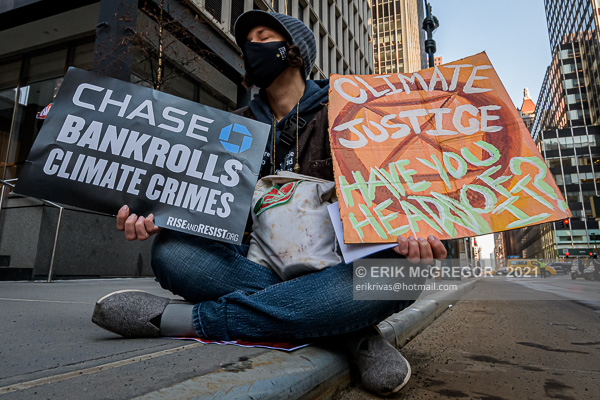 The divestment movement has exploded over the past decade. Currently, institutions controlling over $14 trillion in assets have divested or are in the process of divesting from oil, gas and/or coal. BlackRock is the world's largest asset manager and JP Morgan is one of the world's largest banks. These Wall Street behemoths are, respectively, the top investor in fossil fuels and the top bank financier of fossil fuels.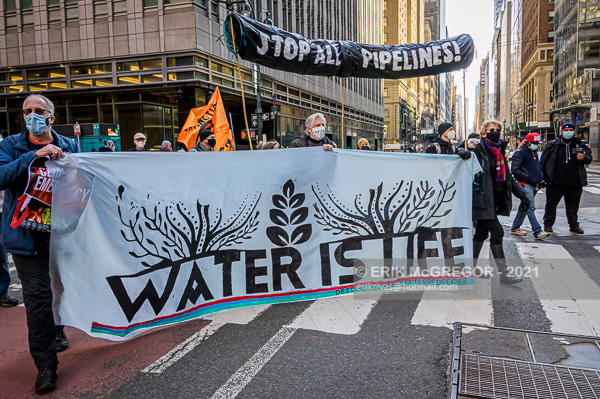 Both companies make claims that they are taking action on climate, but continue to pour massive financing into oil, gas, coal and forest destruction. BlackRock also votes against climate action as a massive shareholder in other companies.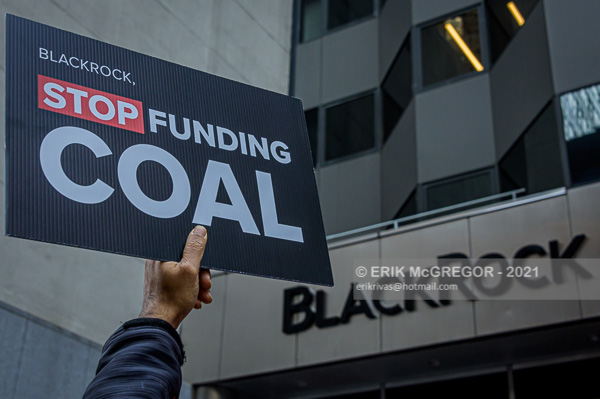 JP Morgan is the world's largest bank funder of fossil fuels, pouring $268 billion in financing into the industry from 2016-2019, after the Paris climate agreement was signed. The company has put into place some limits on its financing for coal and Arctic drilling, but those commitments represent only a tiny share of its fossil finance.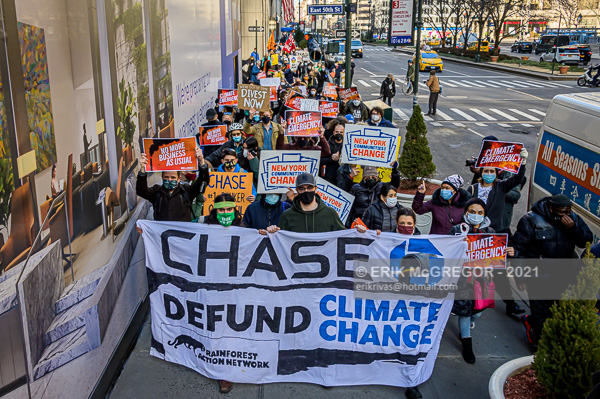 BlackRock, which controls a staggering $9 trillion in assets, has begun divestment in its actively-managed funds – worth about $2 trillion – from a very limited slice of the coal industry, but it continues to invest about $85 billion in coal alone.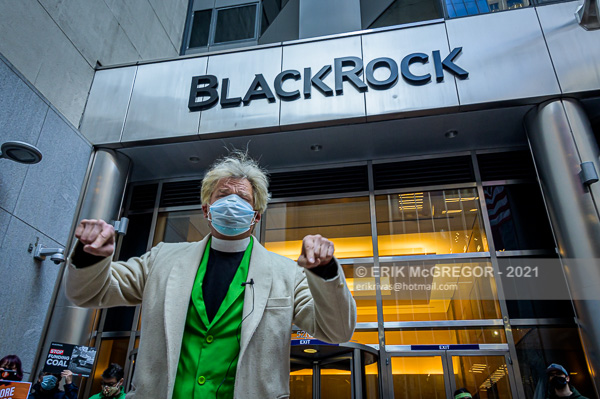 The company has also pledged to vote its enormous shareholdings for climate action, yet its previous voting record was tied for the worst in the world and previous high-profile commitments to climate action it made in 2020 did not result in a subsequent better voting pattern on shareholder resolutions or directors.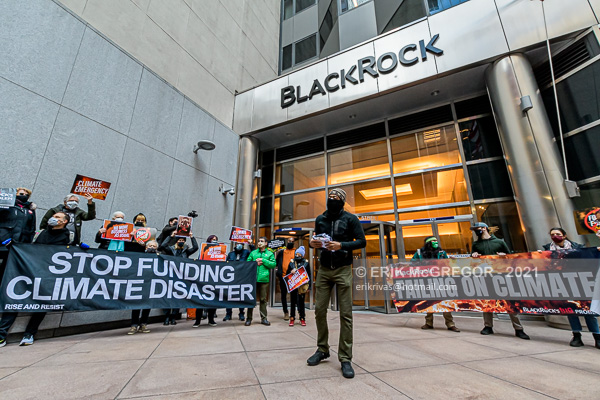 Line 3 is a proposed pipeline expansion to bring nearly a million barrels of tar sands per day from Alberta, Canada to Superior, Wisconsin. It was proposed in 2014 by Enbridge, a Canadian pipeline company responsible for the largest inland oil spill in the US. Enbridge seeks to build a new pipeline corridor through untouched wetlands and the treaty territory of Anishinaabe peoples, through the Mississippi River headwaters to the shore of Lake Superior.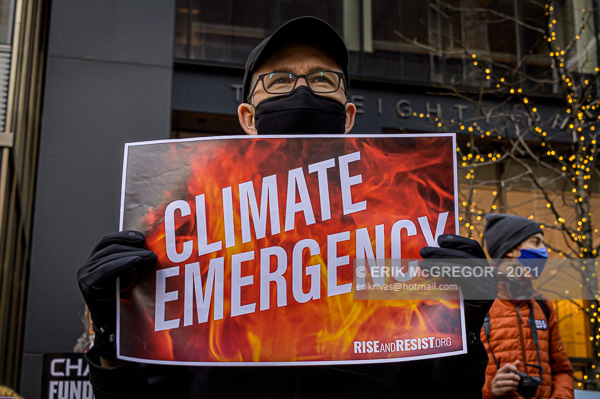 Line 3 and Enbridge depend on continued financing and investments by BlackRock and JP Morgan Chase. The highly-controversial pipeline project, like KeystoneXL or Dakota Access project, is a clear test case for the two companies stated commitments on climate.
© Erik McGregor – erikrivas@hotmail.com – 917-225-8963
PLEASE CONSIDER SUPPORTING MY WORK