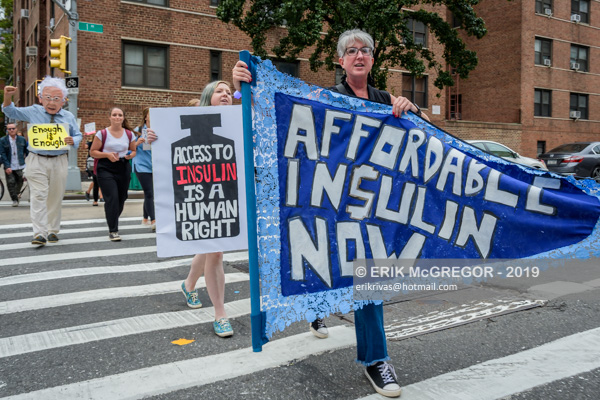 NEW YORK, NY – Advocates with T1International's New York, New Jersey, and Connecticut Chapters held a vigil on September 5, 2019 outside of Eli Lilly's offices at Alexandria Center for Life Science, 450 E 29th Street in New York City, honoring those who have lost their lives due to the high cost of insulin and demand lower insulin prices.
For all patients with type 1 diabetes and many with type 2 diabetes, insulin is an essential as oxygen. This insulin is made by three companies – Eli Lilly, Novo Nordisk, and Sanofi. Since 1996, the list price of insulin has increased by over 1200% in the United States. Eli Lilly's Humalog insulin increased in price by 585% between 2001 and 2015 alone.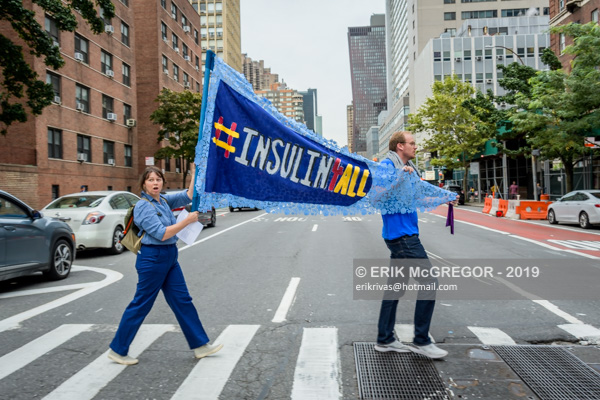 Patients without insurance or with high-deductible insurance plans now pay an average of $300 per vial for analog insulins. These exorbitant costs have led 1 in 4 patients on insulin in the United States to ration their doses. Rationing is extremely dangerous and can lead to diabetic ketoacidosis (DKA), a critical and often deadly complication of type 1 diabetes.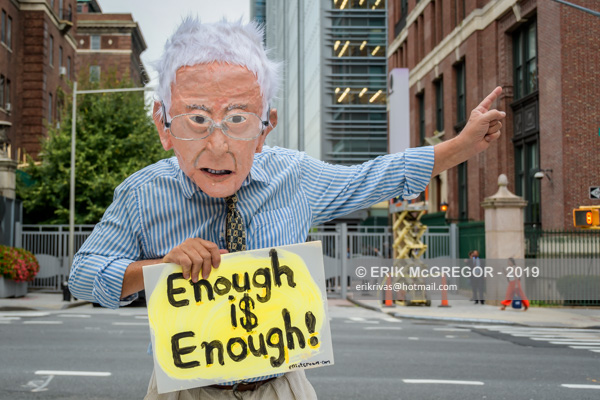 Many people with type 1 diabetes have lost their lives due to the high cost of insulin: Shane Patrick Boyle, Antavia Lee Worsham, Alec Raeshawn Smith, Jesse James Lutgen, Micah Fischer, Meaghan Carter, Kayla Breann Davis, Joshua Andrew Wilkerson, Jada Renee Louis, Jesimya David Sherer-Radcliff. The list goes on. These deaths, which have devastated their families and friends, as well as the type 1 diabetes community, were entirely preventable.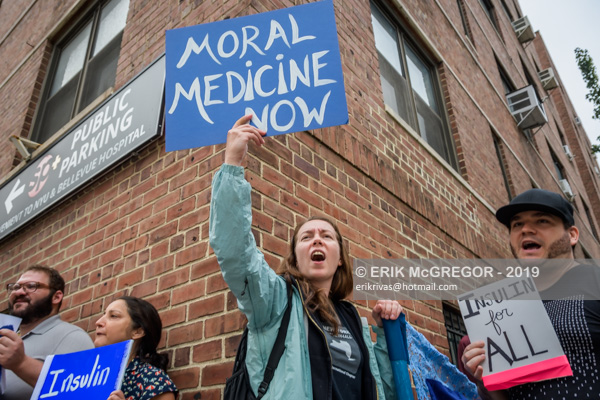 Gianna Pulitano, T1International's New Jersey Chapter Leader said, "Every day I worry about having to sacrifice other necessities to be able to afford insulin. I am constantly basing my career and travel plans around where I can have access to my life-saving medication. I'm tired of watching profits be placed before patients over and over again. We need change now."
This local vigil is occurring in tandem with several other T1International sister vigils in Washington, D.C., California, Utah and Iowa. Those who are able will be convening in Indianapolis, Indiana outside the Eli Lilly Headquarters on September 14 for the larger vigil where those who have lost loved ones due to rationing will speak. The local vigils will give members of the Chapter who will not be attending the opportunity to honor those lost and show their solidarity with T1International's #insulin4all movement.
T1International is a global type 1 diabetes advocacy organization run by people with type 1 diabetes for people with type 1 diabetes. T1International believes in a world where everyone with type 1 diabetes – no matter where they live – has everything they need to survive and achieve their dreams.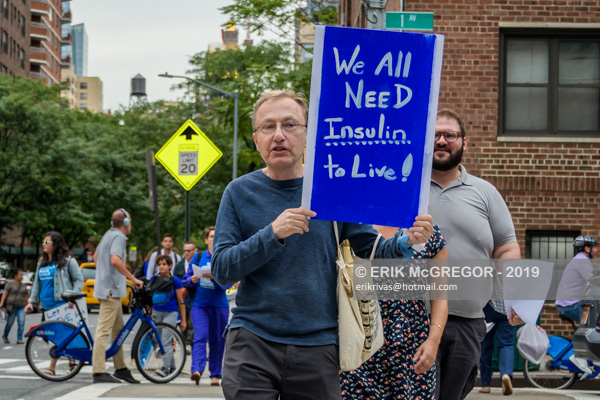 The organization accepts no funding from pharmaceutical companies and provides advocacy training and support to advocates. In 2014 T1International launched the #insulin4all campaign, which has grown into a global movement. T1International supports 32 Chapters in 34 states and Washington, D.C.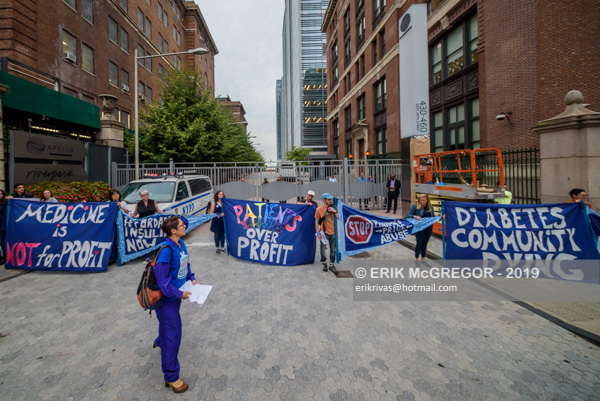 New York #insulin4all, New Jersey #insulin4all, and Connecticut #insulin4all are Chapters of volunteer advocates raising awareness about the insulin price crisis and fighting for insulin pricing transparency and affordability throughout the states of New York, New Jersey, and Connecticut. The Chapters are supported by T1International.
© Erik McGregor – erikrivas@hotmail.com – 917-225-8963
PLEASE CONSIDER SUPPORTING MY WORK