New York, NY – Hundreds of climate activists gathered outside the CNN studios at 30 Hudson Yards where a Town Hall on Climate Policy was held on September 4, 2019 to tell the leading Democratic Party presidential candidates that it's time for them all to commit to the boldest and fastest climate actions now.
On September 4, CNN is hosting a "Climate Town Hall" in Manhattan for Democratic presidential candidates to share their plans to address the climate crisis.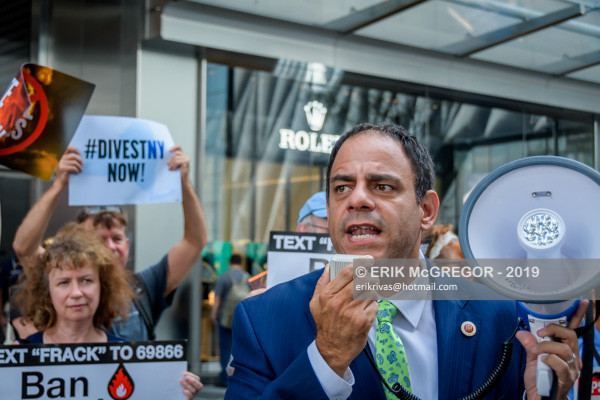 We will be there to greet the ten candidates with our signs and chants demanding strong climate policies of all of them. And we will use this opportunity to tell the world about the global youth strike for climate on Sept. 20.
Here are some of the policy issues the coalition planning this action is emphasizing:
Bolder, Faster, Climate Action Now!
Support for the Sept. 20 Global Youth Strike for Climate
Ban fracking and new fossil fuel infrastructure
Provisions for a Just Transition to 100% renewable energy
Support the Green New Deal
Be a global leader on climate, more than the Paris Climate Agreement
Public Ownership of Renewable Energy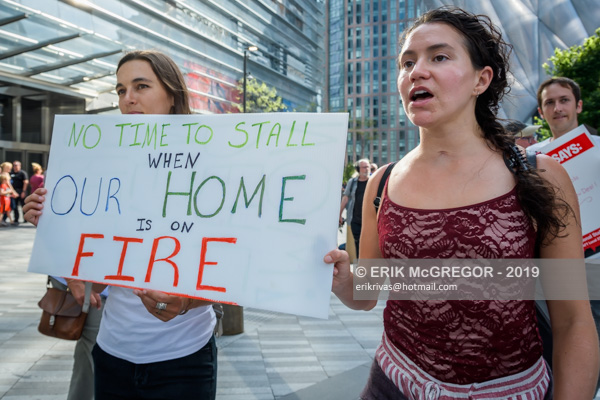 It's not enough for candidates to acknowledge that climate change is real. We need our next president to embrace a transition to 100 percent renewable energy, while halting fracking, and the ifrastructure industry built around it such as pipelines and power plants.
© Erik McGregor – erikrivas@hotmail.com – 917-225-8963
PLEASE CONSIDER SUPPORTING MY WORK