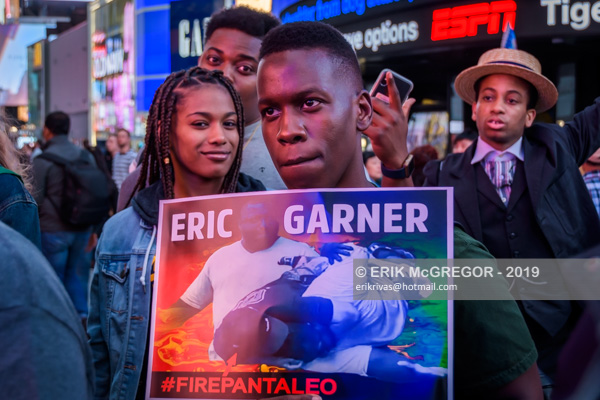 New York, NY – Members of Black Lives Matter Greater NY and allies held a protest rally in Times Square on June 4, 2019 demanding justice for Eric Garner as Daniel Pantaleo's trial resumes on June 5.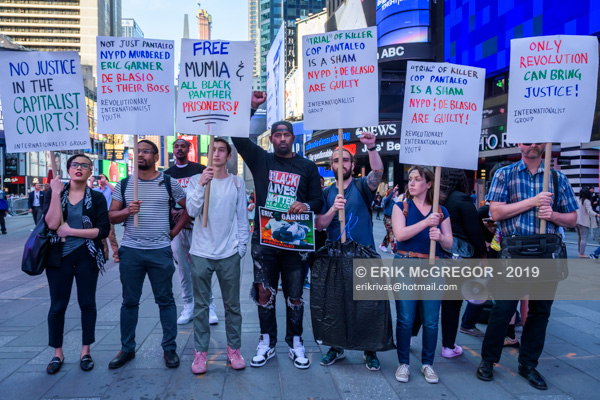 HAWK NEWSOME STATES: "It has been 5 years since the world watched NYPD Officer Daniel Pantaleo choke Eric Garner to death. His daughter Erica Garnerdied later of a broken after fighting for justice for her Dad. This is the most polorizing case of the New Civil Rights Era.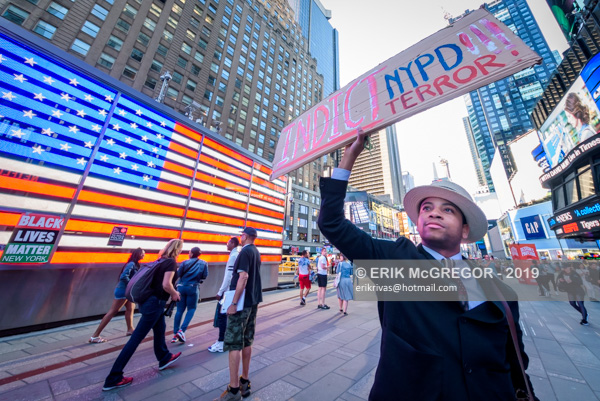 The City and the Federal governments have failed to give this family justice. Now that the killer is on trial, Americans of good conscious must know. We can only presume that New York City has prolonged this interdepartmental hearing with the hope that the masses will forget.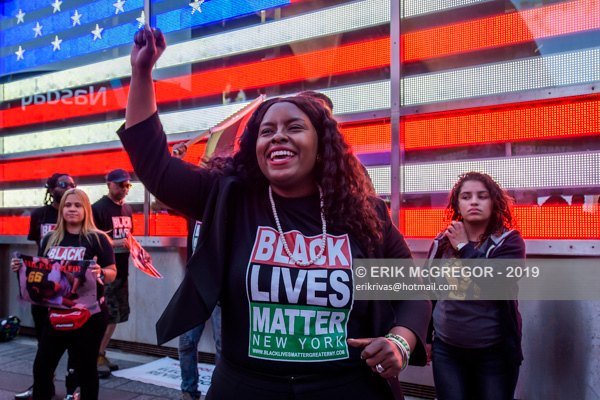 We are shutting down the FDR so the world can see that this matter still matters to us. Civil Disobedience is the only logical answer to the injustices that Black People face in America.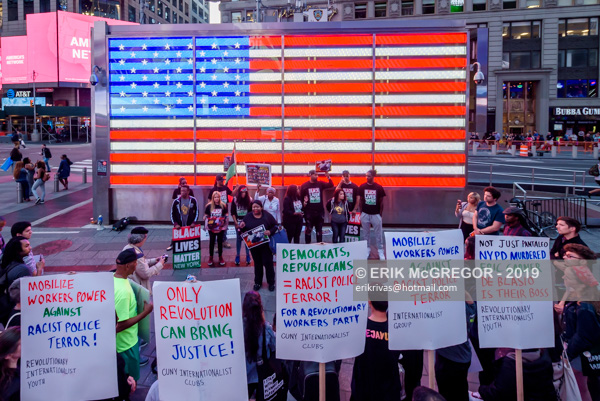 Women, men, children, Democrats, Republicans, and all races agree that Eric Garner should not have been killed in that fashion. However, all of these people do not know that he still has a job. We seek to remind them. With the hopes that they will take to streets accross the Country."
© Erik McGregor – erikrivas@hotmail.com – 917-225-8963
PLEASE CONSIDER SUPPORTING MY WORK