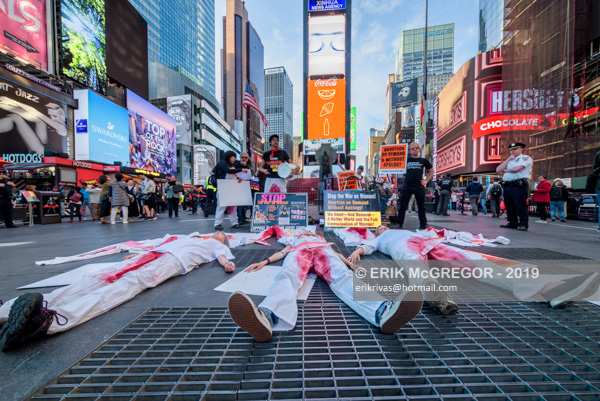 New York, NY – Protesters demanding 'Abortion Without Apology' gathered at at Times Square Red Steps on June 4, 2019 as part of a national day of action to stop the abortion bans. Participants wore bloody pants and shouted, "Abortion is on the verge of being illegal!". They also called on people to join the Emergency Die-Ins to say: "We Won't Go Back!"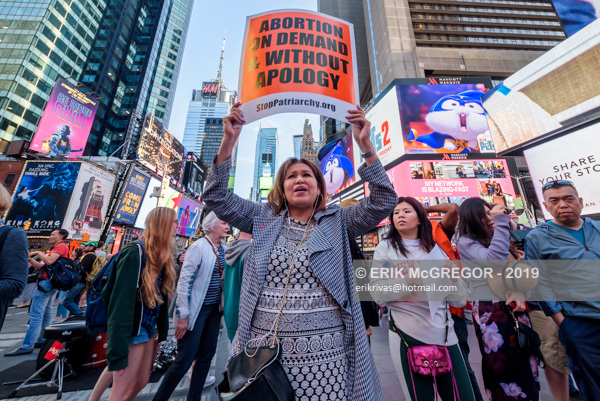 A similar action was held last Saturday when Sunsara Taylor and the National Revolution Tour staged a direct action sounding the alarm on the abortion emergency in Hollywood at the Pantages Theater's showing of Les Miserables. They were met by thunderous cheers and rippling applause from the audience.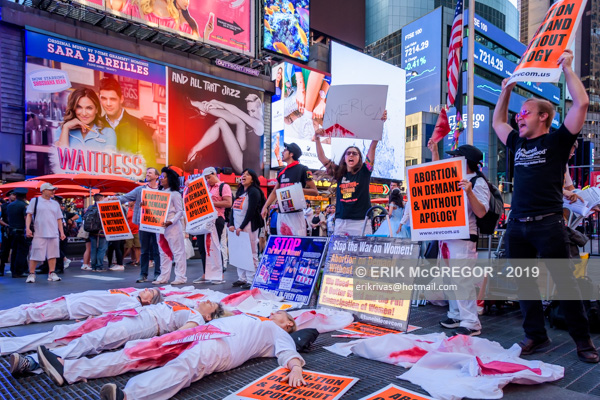 Missouri, Georgia, Mississippi, Kentucky and Alabama have established draconian bans on abortion. On Tuesday June 4, the state of Missouri may well shut down the only abortion clinic left in the state of six million people.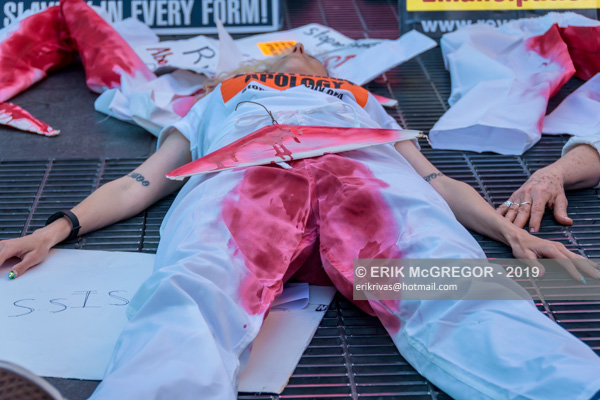 Severe laws are being enacted that give criminal sentences for women who have had abortion and the doctors that have provided them. Hundreds have been prosecuted and jailed under a broad category that has included "suspicious" miscarriages.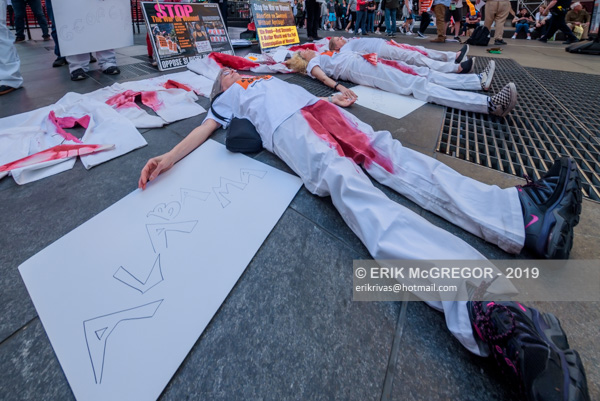 Sunsara Taylor says, "There is a war on women but it is not being treated as such. We have to act in a way that's commensurate with the emergency we face. Wear bloody pants and raise bloody hell on June 4. Fundamentally, we have two choices: either live all this and condemn future generations to worse – or make revolution."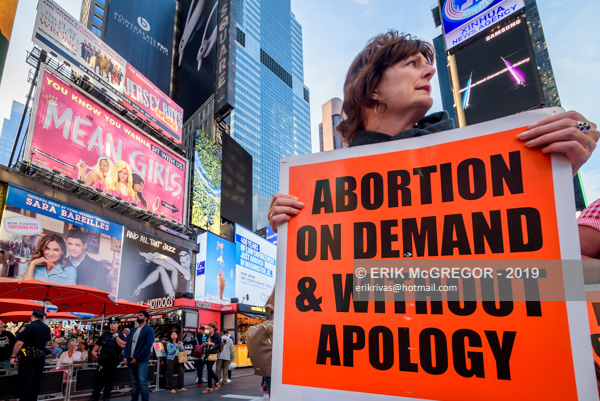 The National Revolution Tour calls on everyone who refuses to accept this violent, Dark Ages assault on women to stand up now and fight to stop the abortion bans. Take to the streets on Tuesday, June 4 across this country. Wear bloody pants and heavy chains to dramatize the future being imposed on women.
© Erik McGregor – erikrivas@hotmail.com – 917-225-8963
PLEASE CONSIDER SUPPORTING MY WORK