BRONX, NY – Members of the University Student Senate, Free CUNY, CUNY students, faculty and staff made their voices heard at the CUNY Board of Trustees public hearing at Lehman College demanding to put an end to a $200 tuition hike and a $120 "health & wellness fee" being proposed totaling into a $320 tuition increase per year.
Prior to the CUNY Board of Trustees public hearing, the University Student Senate, which is the student governance body representing the half million students in the City University of New York, held a press conference in the Music Building at Lehman College.
The purpose of the Budget Request Hearing and Public Hearing are to receive testimony and statements from concerned individuals on items on the agenda for the December 16, 2019 Board Meeting.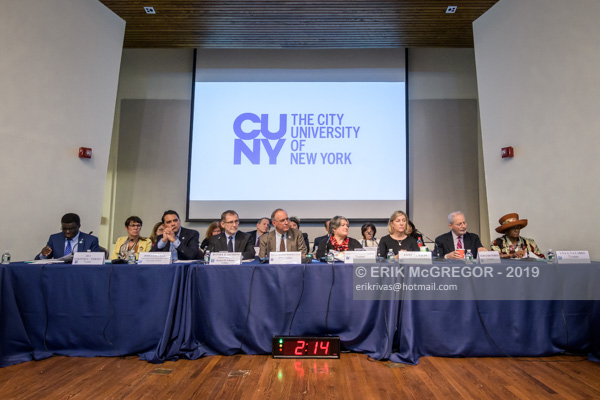 "Since 2016 CUNY community colleges have not received a tuition hike it is imperative we invest in students instead of making it a struggle to pursue an affordable, quality higher education at the City University of New York. Students should not be paying more, when they are receiving less. …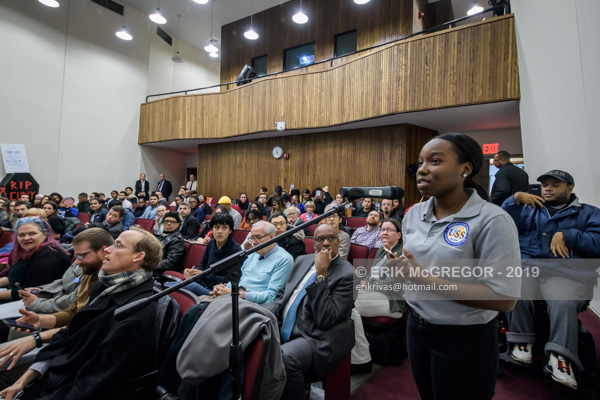 … As students who attend a public higher education institution they should not be obligated to pay for their own mental health services, while combating food insecurity, homeslessness, mental health and much more. It is time that we invest in CUNY students and give students what they deserve." – Juvanie Piquant, Vice Chair of Legislative Affairs of University Student Senate.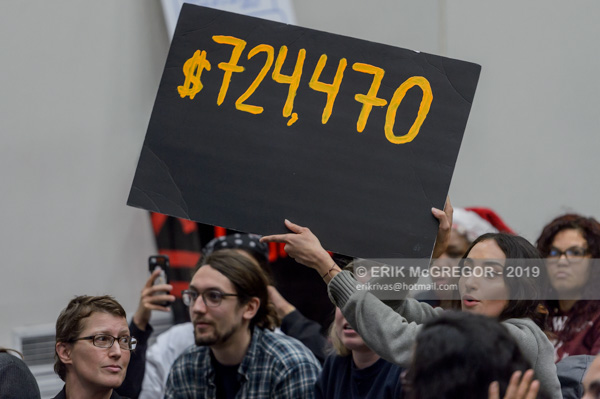 Since 2011 CUNY tuition has increased 38% due to constant tuition hikes. CUNY faculty staff and students will be at Lehman College Monday December 9th for the CUNY Board of Trustees Public Hearing where student, faculty, staff testimonials will be given in regards to student concerns on a massive tuition hike that will hurt the most vulnerable students in New York City.
"The USS, PSC, and many other CUNY organizations long battled against tuition hikes. Every single year tuition has gone up at our Senior colleges, and every single year we have battled against it. However, now our students, a majority of which are coming from low socio-economic backgrounds are faced with another battle. They now have to worry about possible tuition increases at community colleges, and also a fee for health and wellness that they must pay for out of pocket. It will be an extremely disappointing day for both the city and state of New York when the mental health and wellness of students attending a public university has to come out of the pockets of the students attending it." – Timothy Hunter, Trustee and Chairperson of University Student Senate.
© Erik McGregor – erikrivas@hotmail.com – 917-225-8963
PLEASE CONSIDER SUPPORTING MY WORK