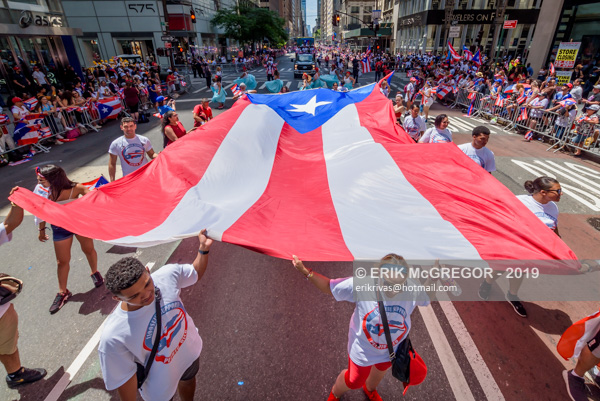 New York, NY – Puerto Rican pride is going on full display along Manhattan's Fifth Avenue on June 9, 2019 as the National Puerto Rican Day Parade steps off for its 62nd annual event.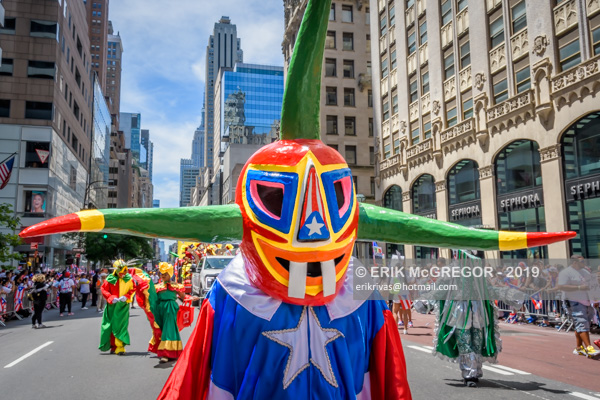 Thousands of spectators lined the streets with full Puerto Rican pride to celebrate the culture and its contributions.
The Annual National Puerto Rican Day Parade continue the tradition of celebrating the best of Puerto Rican culture and music while paying tribute to the heroes that contributed to the recovery, rebuilding and renewal efforts since Hurricane Maria.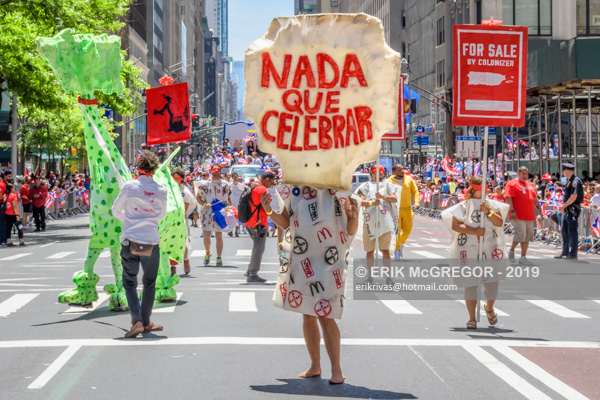 As NYC marks Pride Month, the parade is paying posthumous tribute to Sylvia Rivera, an LGBTQ rights activist who took part in the Stonewall rebellion 50 years ago this month.
Under the theme "One People, Many Voices," the parade honored veterans in the community, as well as young trailblazers, bringing island-born Puerto Ricans and those from the diaspora together, including singer José Feliciano.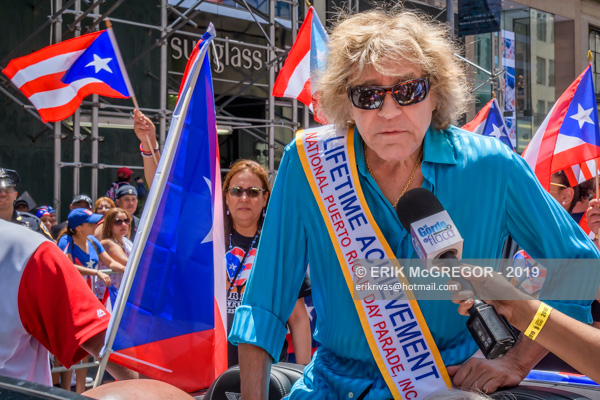 The parade is also recognizing those who have been involved in rebuilding the island after Hurricane Maria. Though the island is still recovering, the parade's energy and celebratory atmosphere is emblematic of the way many Puerto Ricans feel about the U.S. territory — amid setbacks, there is optimism that things will continue getting better.
The parade, a fixture in New York City for over six decades, draws politicians, celebrities and organized labor along with ordinary families and groups, like marching bands and dancers, who hail from different towns in the island.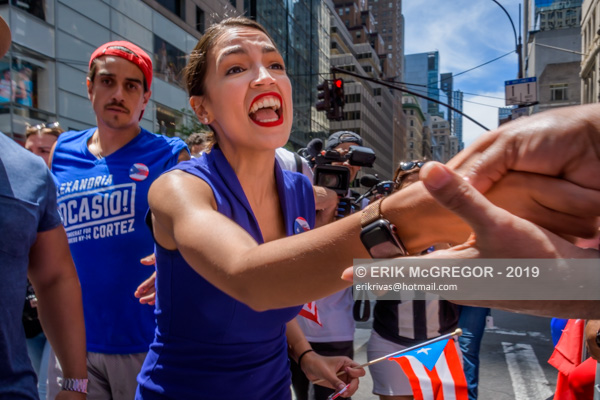 This year, Rep. Alexandria Ocasio-Cortez, as well as Rep. Nydia Velázquez and New York Gov. Andrew Cuomo, marched in the parade.
The parade has grown to become the largest demonstration of ethnic and cultural pride in New York City. It is one of the largest parades in the country.
© Erik McGregor – erikrivas@hotmail.com – 917-225-8963
PLEASE CONSIDER SUPPORTING MY WORK