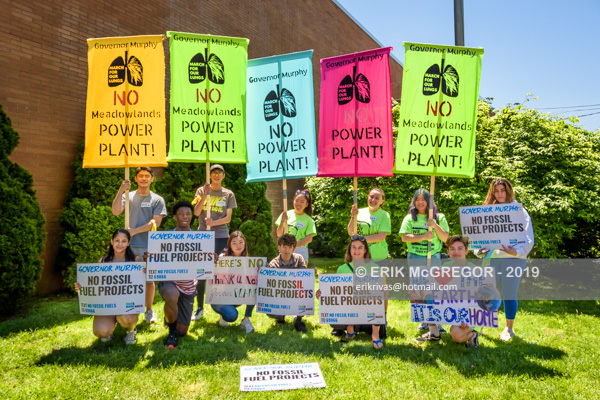 Ridgefield, NJ – Hundreds of high school students, elected officials, local officials, environmentalists, and local residents participated on the "March for our Lungs: No Meadowlands Power Plant", a youth-led march and rally in opposition to the massive fracked gas power plant proposed in North Bergen Township.
The crowd gathered for a rally outside Ridgefield Memorial High School on may 18, 2019 and proceed to march to the site of the proposed plant for a closing rally.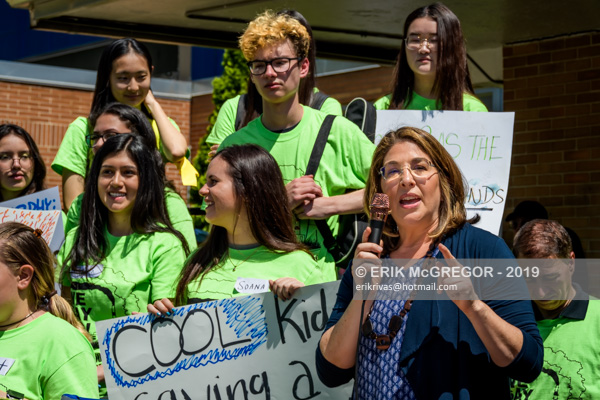 Speaking at the beginning of the rally was author and activist Naomi Klein, Senior Correspondent at The Intercept and the Gloria Steinem Chair in Media, Culture and Feminist Studies at Rutgers University.
Adult speakers also included Mayor of Ridgefield, Anthony Suarez and State Senator Loretta Weinberg.
Student speakers are from Ridgefield Memorial High School, Bergen Tech, Palisades Park High and other local schools. Students at the MARCH FOR OUR LUNGS demand that Gov. Murphy reject the fracked-gas Meadowlands Power Plant proposed in North Bergen.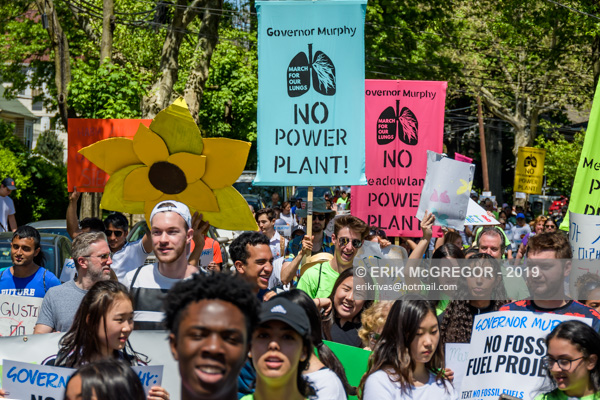 High school students from Bergen and Hudson Counties have been educating and organizing their peers about the project, which would bring more air pollution to an area already struggling with unhealthy levels of smog and burdened with emissions from a large power plant located less than a mile away.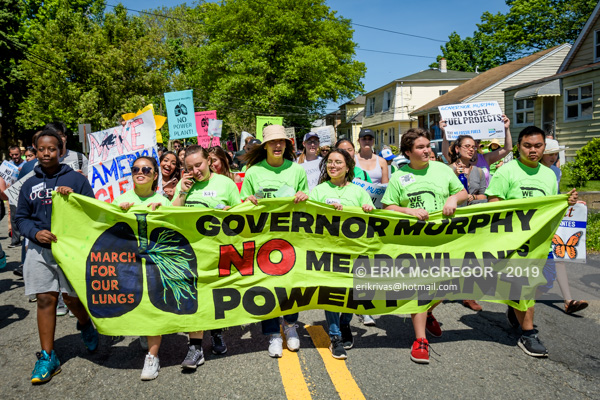 Mitsubishi subsidiary Diamond Generating Corporation is proposing to build a massive gas-fired power plant in the Meadowlands to deliver electricity to New York City. The facility would exacerbate local air pollution problems, and would likely be New Jersey's largest emitter of greenhouse gases.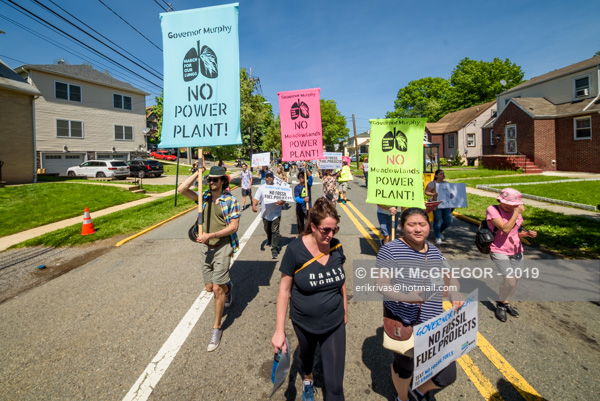 In addition to impacting the health of our local communities, this plant would be the single largest source of climate destroying carbon pollution in NJ! Our collective presence will show the governor that we need him to reject this dirty, dangerous and unnecessary power plant NOW before more permits for the plant get approved.
© Erik McGregor – erikrivas@hotmail.com – 917-225-8963
PLEASE CONSIDER SUPPORTING MY WORK