NEW MILFORD, CT – Four New Yorkers were arrested early morning on January 16,2019 for using a tractor to block a cargo shipment on Route 55 in New Milford, CT destined for the Cricket Valley Energy Center construction site, a massive 1100-megawatt gas-fired power plant under construction in Wingdale, New York.
Opponents of the plant say if construction is completed and the power plant is allowed to begin operating, it will become one of the largest sources of air pollution in the Northeast.
"The Cricket Valley Power Plant will be emitting toxins such as arsenic, acid gases, chromium, NOx, mercury, nickel, and toxic CO2 spanning a 50 km or 31 mile radius, (which) encompasses 24 towns in New York and Connecticut; this also includes the Schaghticoke Indian Reservation established in 1736 bordering Dover, New York, and Kent, Connecticut," said Sachem HawkStorm, Schaghticoke First Nations hereditary leader. "This is a violation of our free, prior and informed consent according to the United Nations Declaration on the rights of indigenous peoples, which was ratified by the United States government. Clean air, water and land are inalienable human and natural rights. These rights cannot be superseded by a corporation for capital gain."
New York State banned hydraulic fracturing for natural gas, or fracking, in 2014 because of health risks associated with drilling, but Governor Andrew Cuomo has continued to approve gas infrastructure like the Cricket Valley plant which poses many of the same risks. Local residents are particularly concerned that its location in the Harlem Valley, a narrow north-south corridor, will engulf the region with pollution.
"Our farms need clean air and water just like our schoolchildren down the road from the gas plant," said arrestee Ben Schwartz, who is an area farmer. "The much cleaner solar-power plant, approved for construction across the road from Cricket Valley, plans to sell its electricity to Dover residents, unlike the gas plant."
In addition to the local air pollution, the farmers are concerned about climate impacts. Methane, the main component of the Cricket Valley's planned fuel supply, is 86 to 100 times more potent a heat-trapping gas than carbon dioxide during its first 20 years in the atmosphere. Independent researcher are finding alarming methane leakage rates from gas infrastructure, debunking the industry myth that gas is better for the climate than coal.
"We need a Green New Deal with renewable-energy jobs which protect our families' health and homes and repair our environment from the cheap fossil-fuel era," said arrestee Phil Erner, another area farmer, who also used to teach university physics. "While this era is ending whether we admit it or not, to continue business-as-usual in the meantime is causing much needless suffering."
"A new, 650-megawatt power plant on my side of the Hudson River just had its air-permit renewal denied by New York's Department of Environmental Conservation, who cited expected climate impacts," said arrestee Creek Iversen, a third farmer. "Cricket Valley, at 1100 megawatts, should be next."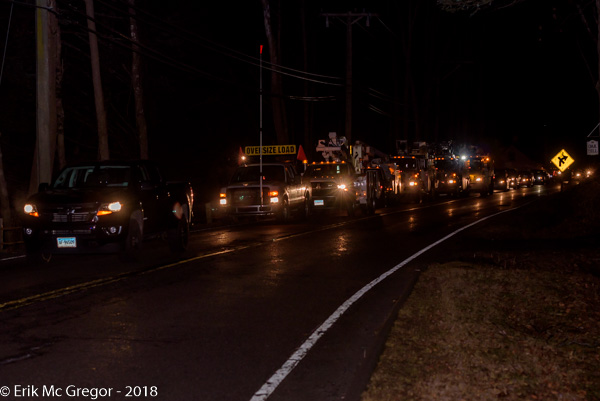 "The forms of economic, racial, and geographic segregation and destruction wrecking havoc on America and the rest of humanity, are inherently linked to the ecological degradation that we so often ignore,"said arrestee David Y. Halevi Klinger Epstein, who is an eco-literacy educator and doctoral candidate in education policy. "If we are to offer hope to our children and students for a future where there exists biodiversity, beauty, and natural richness in which our economic resilience is embedded we must embrace infrastructure policies based on a New Green Deal. This power plant represents an old way of thinking. Our citizens and residents deserve better and we call on our leaders to lead us into a more hopeful future."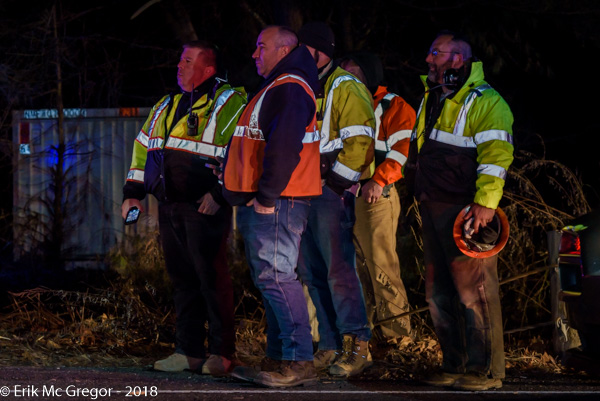 Farmers and community members in neighboring Connecticut towns are also opposing Cricket Valley.
"Cricket Valley Energy Center is a step in the wrong direction. It is yet another commitment to fossil fuels, to dirty energy, and to corporate profit over the welfare of people. Instead, we should be investing in renewable energy, a cleaner environment and healthier communities," said John Motsinger, Manager of Happy Acres Farm and member of the Sherman Conservation Committee in Sherman, CT.
© Erik McGregor – erikrivas@hotmail.com – 917-225-8963
PLEASE CONSIDER SUPPORTING MY WORK