New York, NY – NY youth, leaders representing hundreds of community, social justice, environmental and climate organizations wrote and delivered an open letter to Democratic Party US Senate leader Chuck Schumer on December 3, 2018 urging him to take two immediate actions:
Take steps to ensure that President Trump's latest nominee to become a FERC commissioner, Bernard McNamee, is not approved by the Senate without a full debate on the floor of the Senate
Do not appoint Joe Manchin to be the ranking member for the Democrats on the Energy and Natural Resources Committee.
Bernard McNamee was nominated by President Trump in October to fill a vacancy on the five-person board of commissioners at the Federal Energy Regulatory Commission. At a November 27th meeting of the Energy and Natural Resources Committee, all 11 Democrats voted against him, with the exception of Joe Manchin, who voted with all of the 12 Republicans to confirm McNamee.
Momentum is building for a Green New Deal, the only serious proposal in Congress to address the climate crisis. We've seen support growing in the House for a new Select Committee on GND and Senate Democrats should join this incredible energy rather than be an obstacle.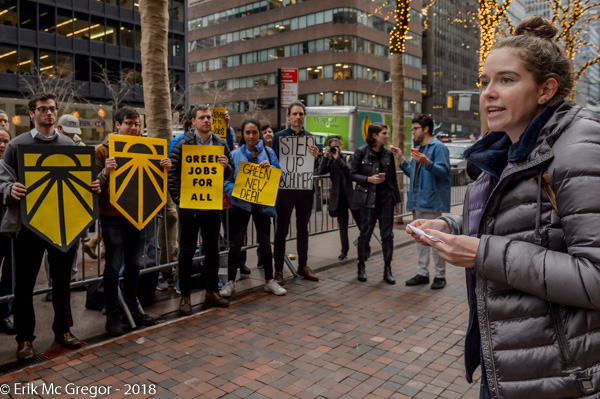 Senate Minority Leader Schumer is in charge of committee assignments for the new Senate — and is he on track to allow Sen Manchin to serve as lead Democrat on the Energy & Natural Resources. This would be a huge blow to future climate action.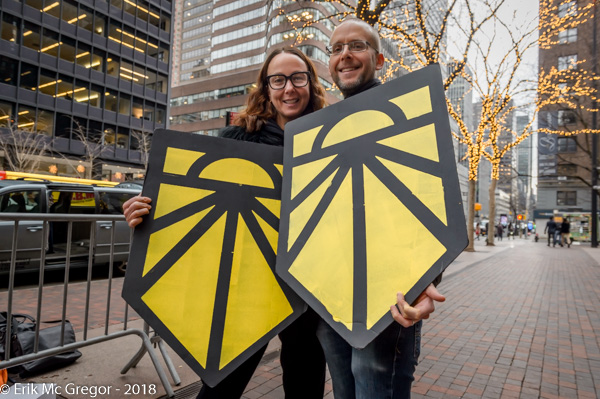 Senate Majority Leader Mitch McConnell has set a cloture vote on the McNamee nomination for 5 pm Monday, December 3. Senator Maria Cantwell, ENR Committee Democratic Ranking Member, has stated that the Democrats will attempt to prevent his approval.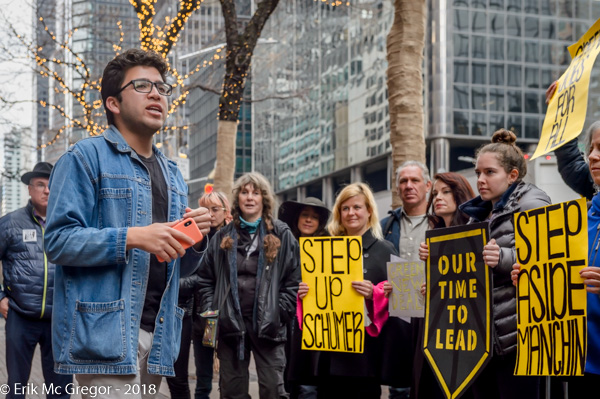 The next ranking Democrat must not take fossil fuel money, and needs to endorse a Green New Deal that will implement a just transition for workers and boost a clean energy economy for all rather than be a front for fossil fuel CEOs.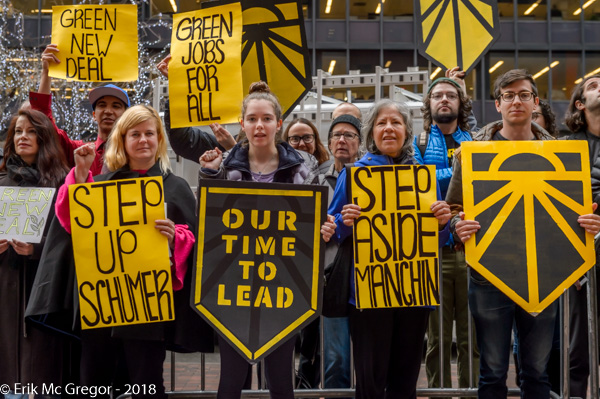 Sen. Manchin supported Scott Pruitt's nomination to the EPA, earned only a 47 percent score from the League of Conservation Voters, and has taken $1,148,000 from oil, gas, and coal lobbyists, PACs, and executives. Following the rally, they will then enter the office and deliver their demands.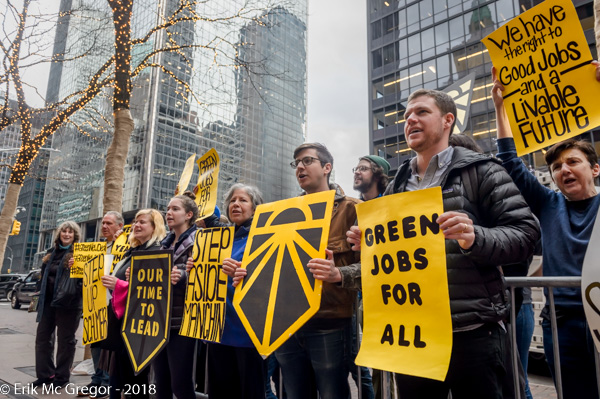 "As momentum builds for a Green New Deal, Senator Schumer has an opportunity to appoint a Ranking Member who will help the legislation we need to preserve the planet for our generation," said Aracely Jimenez, a member of Sunrise NYC. "Putting someone who has taken $1mil from fossil fuel CEOs in charge of climate policy is like pouring oil on a fire and saying you're trying to put it out."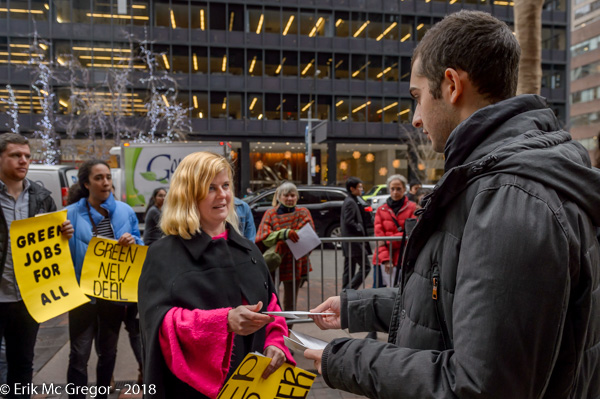 Kim Fraczek, Director of Sane Energy Project in New York stated: "I deliver this letter today not only as a constituent of Senator Schumer, and a constant bell in his ear about the dangers of gas infrastructure – including a 60 day occupation outside his office in 2016 to pressure President Obama and FERC about Spectra Energy's pipeline in New York – but as a stealth warning that pressure on him is going to grow exponentially to be a leader for our health, safety, democracy and climate up against the fossil fuel industry. Time's up, Chuck!"
Below is the text of the letter sent to Senator Schumer:
This rally comes on the heels of a press conference held by Sunrise, Rep-elect. Ocasio-Cortez, Sunrise Movement, and 8 other Reps. calling on their colleagues to support the Select Committee on a Green New Deal, which now has the support of 18 Reps and over 100 leading economic, environmental, and social justice groups.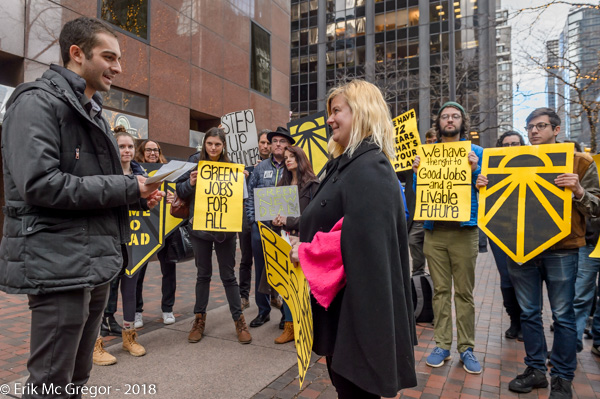 The rally comes amidst a seismic shift in the conversation about climate change occurring across the country since the Sunrise sit-in at Leader Pelosi's office. Over 5,000 young people have recently taken action, visiting hundreds of Congressional offices and made thousands of calls and tweets in the past two weeks.
© Erik McGregor – erikrivas@hotmail.com – 917-225-8963
PLEASE CONSIDER SUPPORTING MY WORK