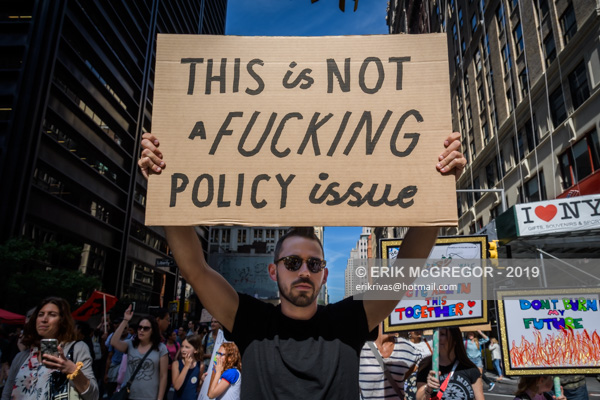 New York, NY – An estimated 250,000 school kids, college students and New York residents gathered at Foley Square on September 20, 2019 to participate in the Global Climate Strike as hundreds of thousands of people across the United States – and the world – headed out to the streets to demand that world leaders, our government, and the fossil fuel industry change course immediately to avoid a climate catastrophe..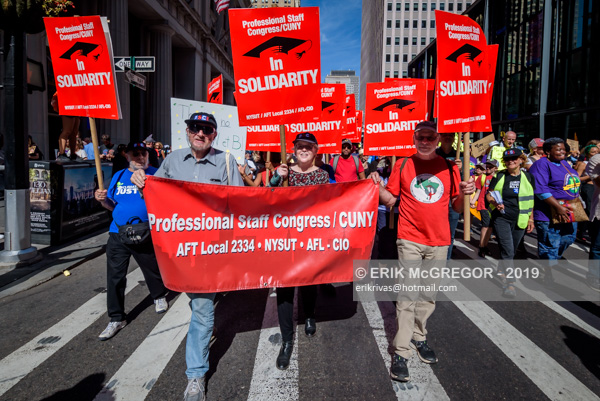 Millions of people around the world walked out of their schools and workplaces Friday to demand urgent action on climate change. The global climate strikes, which are taking place in more than 150 countries, were scheduled ahead of the opening of the United Nations General Assembly and the Climate Action Summit on September 23.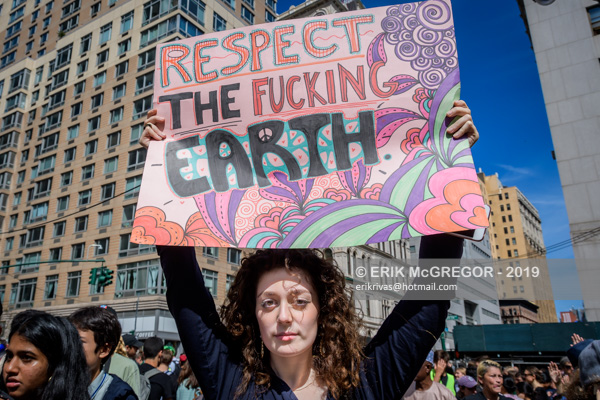 The protests have been organized by young people around the world who are part of the "Fridays for Future" campaign, which has seen students walk out of their schools on Fridays to demand their political leaders take urgent action to address climate change.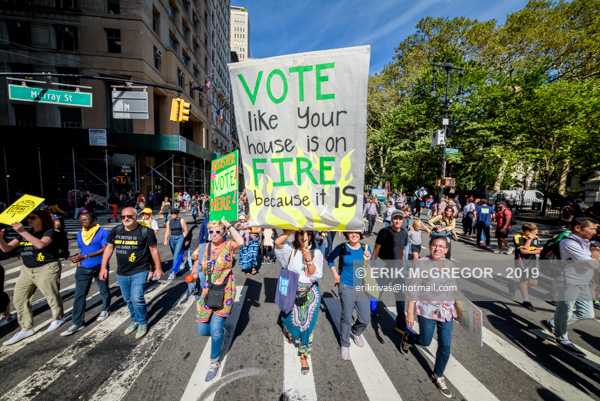 On September 20, three days before the UN Climate Summit in NYC and on the two year anniversary of Hurricane Maria, young people and adults will strike all across the US and the world to demand transformative action to address the climate crisis.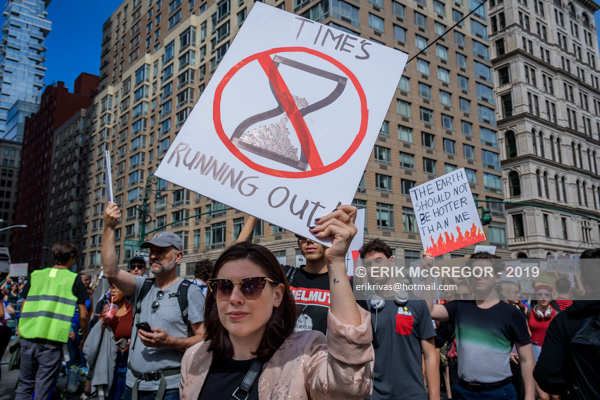 Millions of us will take to the streets globally to demand justice for our present and a right to a future. In New York, we will march and rally to demand real action by our elected officials and world leaders.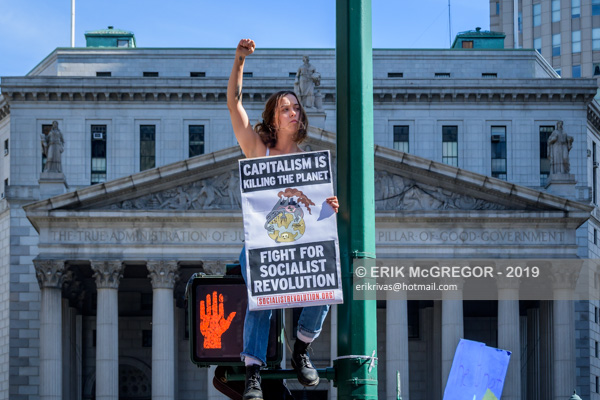 Hurricane Maria tore through communities in Puerto Rico, devastating the Island back in 2017. Two years later, the Puerto Rican diáspora is rising and joining the Climate Strike to honor the 4,645 lives lost in the worst natural disaster recorded in the island's history.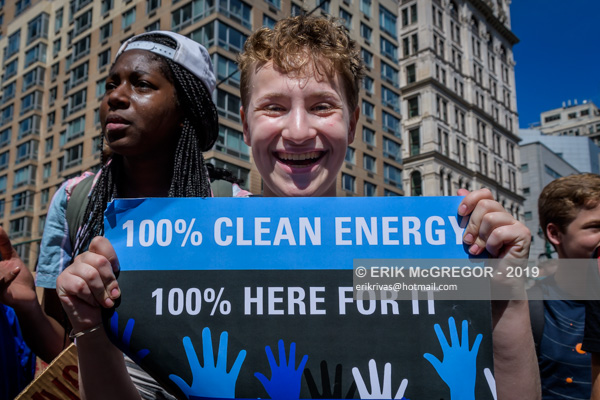 Climate catastrophes like Maria are fueled by powerful hedge funds that profit from the climate crisis. They invest millions in fossil fuel companies driving climate change while pushing for crippling austerity measures caused in part by climate change. This is why climate justice is economic justice.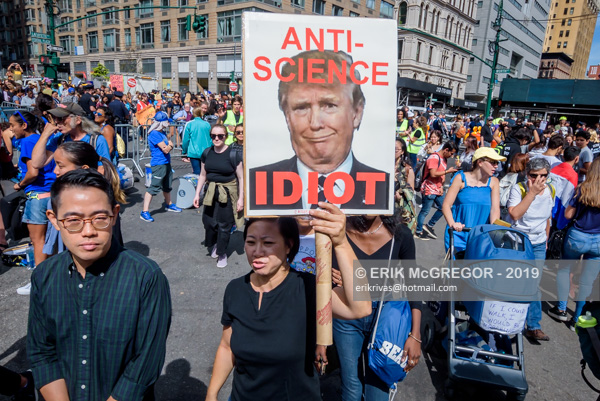 Scientists agree that we have about 10 years to save our communities, future generations, and the planet from extreme natural disasters.
We Demand: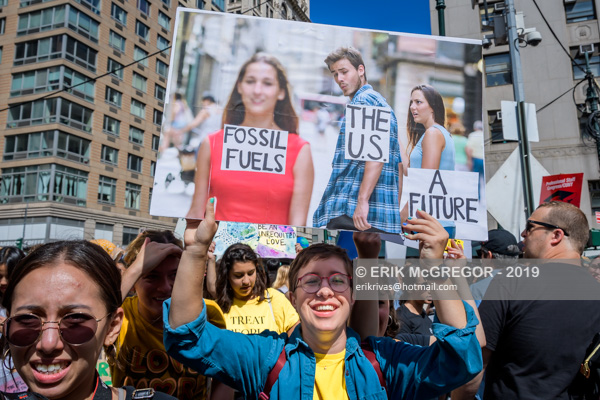 📣 A Green New Deal
Transform our economy to 100% clean, renewable energy by 2030 and phase out all fossil fuel extraction through a just and equitable transition, creating millions of good jobs.
A halt to all leasing and permitting for fossil fuel extraction, processing and infrastructure projects immediately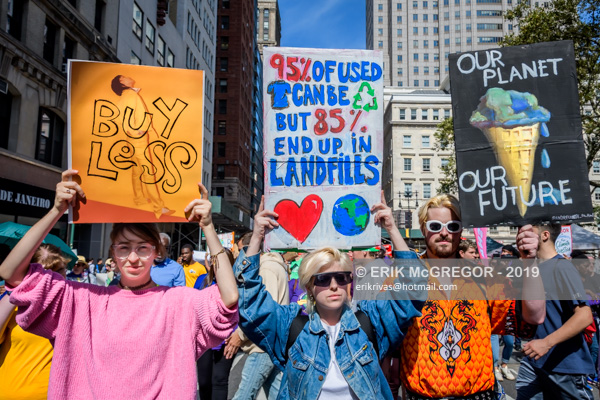 📣 Respect of Indigenous Land and Sovereignty
Honor the treaties protecting Indigenous lands, waters, and sovereignty by the immediate halt of all construction, leasing, and permitting for resource extraction, processing and infrastructure projects affecting or on Indigenous lands
Recognize the Rights of Nature into law to protect our sacred ecosystems and align human law with natural law to ban resource extraction in defense of our environment and people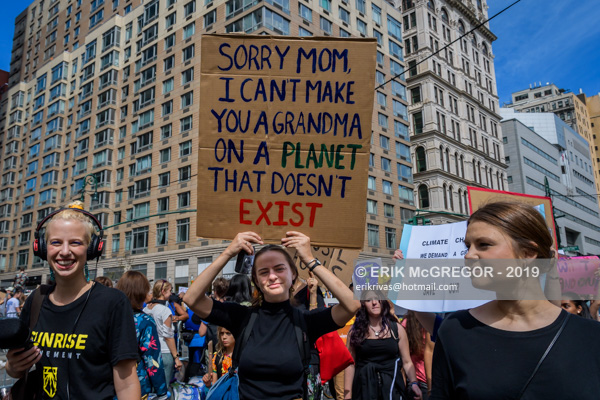 📣 Environmental Justice
A transition that invests in prosperity for communities on the frontlines of poverty and pollution
Welcoming those displaced by the cumulative effects of the climate crisis, economic inequality, violence, and lack of opportunity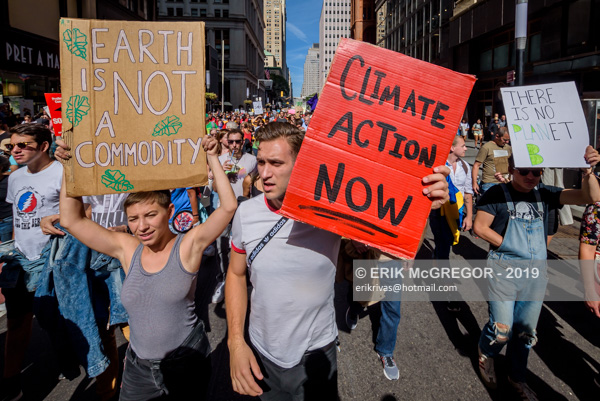 📣 Protection and Restoration of Biodiversity
Protection and restoration of 50% of the world's lands and oceans and stop all deforestation by 2030
Implementation of Sustainable Agriculture
Investment in farmers and regenerative agriculture and an end to subsidies for industrial agriculture
© Erik McGregor – erikrivas@hotmail.com – 917-225-8963
PLEASE CONSIDER SUPPORTING MY WORK