New York, NY – The Navy Blue Angels and Air Force Thunderbirds performed a fly over New York City on April 28, 2020 to honor front-line and essential workers during the coronavirus crisis.
The flyover of the New York City area began at noon and lasted about 40 minutes. The Navy and Air Force jets will approached Long Island around 12:20 p.m.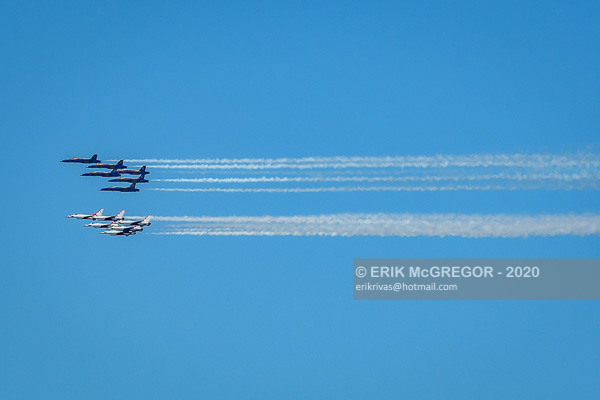 Residents along the flight path experienced a few seconds of jet noise as the aircraft pass overhead, along with the sight of 12 high-performance aircraft flying close in precise formation.
© Erik McGregor – erikrivas@hotmail.com – 917-225-8963
PLEASE CONSIDER SUPPORTING MY WORK